Various Tips On Windows Vista Operating System
Windows Vista is one of the latest Operating Systems that is easy to use and occupies less space on the computer hard disk. It has several features that distinguish it from other Operating Systems. But some of the features are found on Operating Systems that came after it. Here are some of the isolated tips about Windows Vista and above platforms.
1. Windows Vista contains snipping tools that are used in capturing a small portion of the screen. The snipping tool is located in the accessory directory.

2. Windows Vista is capable of showing numerous clocks on the screen simultaneously. The clocks can be set to different time zones. This feature helps users in knowing the time when they are traveling from one place to another. It helps its user in determining the time zone of their friends and families living abroad. The diagram below shows several clocks displayed on the screen of a computer installed with Vista.
3. This platform has a special toolbar that is used in launching several programs that you mostly use on your computer in a quicker way. This toolbar can be viewed on the screen by right-clicking the start bar then selecting the toolbar where you will find the quick launch. When it is shown on the screen, you have to drag the application that you most use in it. The quick launch toolbar is shown below.
4. Another feature contained in Vista is the Windows Mobility Center but it is only available on notebook computers. This allows its user to place the entire settings of your computer in a place that you cannot forget. It can be accessed by just pressing the windows key plus X. The diagram below shows the Windows Mobility Center:
5. Vista has the capability of finding files and installed programs by the use Instant Search. This feature helps the user in finding files that they can't remember where they stored. This is found in both Vista and Windows 7.
6. Vista installation requires little space. It can only be installed in maximum space of about 7 GB. This helps in saving the size of the hard disk.
7. With Vista, it is possible to remove programs that were installed during the installation of the OS. This feature is also available in Windows 7.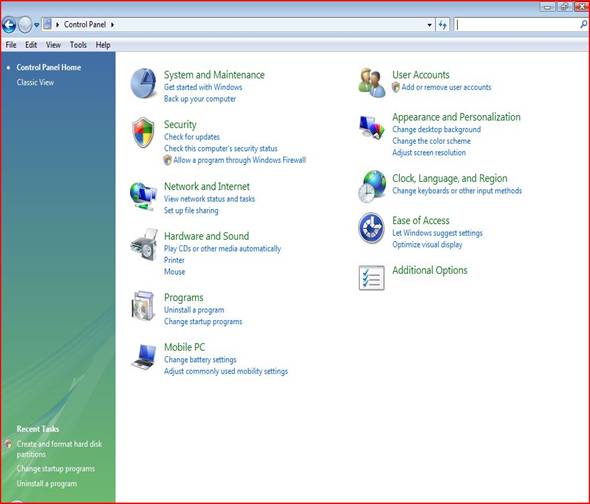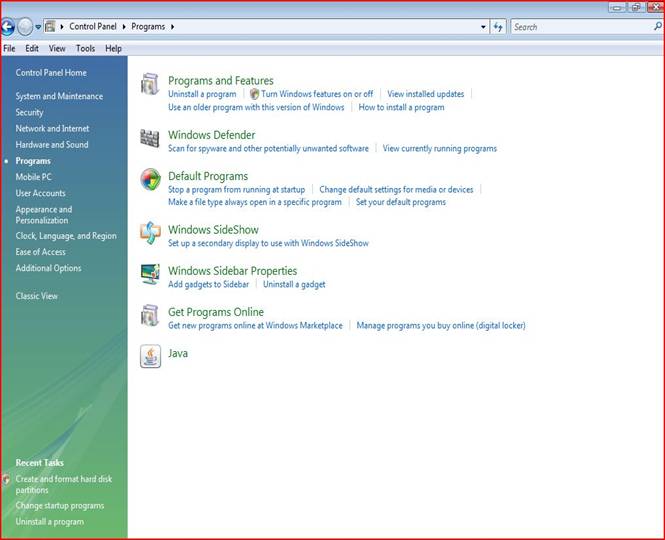 8. Vista OS shows its user how their computers operate through a feature called Maximize Performance. It is capable of finding all the problems on your machine and troubleshooting them.
9. Windows Vista gives you the opportunity to remove its sidebar if you do not like it. This is achieved by just right-clicking on the sidebar and selecting Close Gadget or you can just click on the closing icon on the top right corner of the sidebar.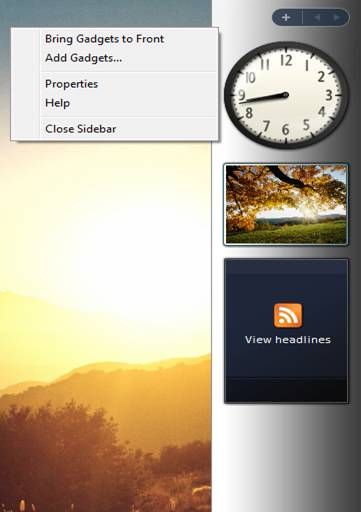 10. It allows the use of external storage drives in improving the performance of the computer.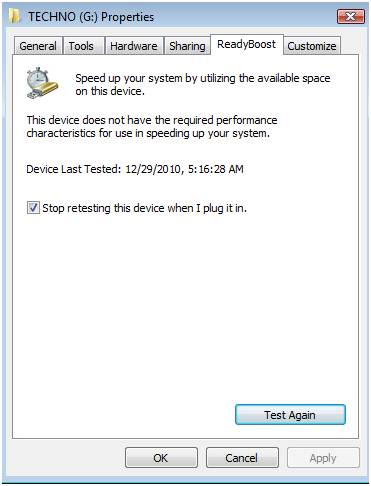 11. While using Windows Vista, it is possible to hear the alerts. This can be achieved by just long pressing the caps key lock button on the computer.
12. Vista allows the user to work offline. This means accessing your computer from anywhere. But it is unfortunate that this option does not support the Home Basic and Home Premium versions of Windows Vista.
13. Some programs are allowed to run with some advanced merits.
14. Vista allows the addition of more programs to the Start menu. For you to add the programs to the Start menu, you just have to right-click on the program and then select "pin to start menu". Furthermore, you can also add programs to the task bar by selecting to "pin to task bar" after right-clicking on the program.
15. It allows you to adjust the visual effects of Windows to a process that increases the performance of the computer.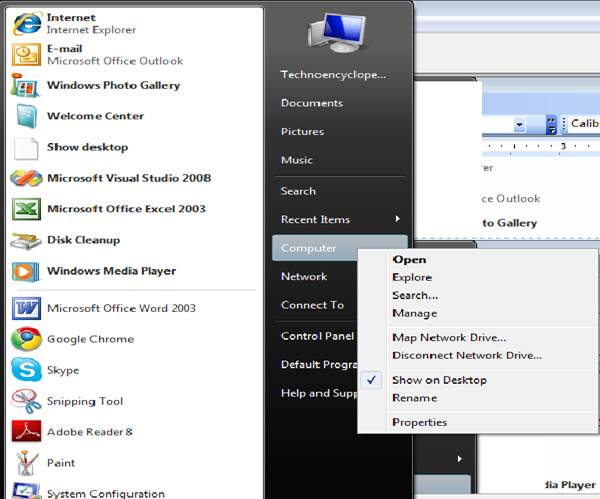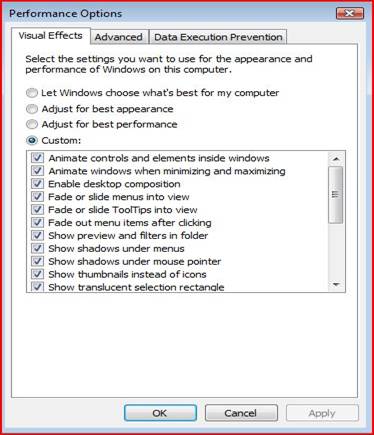 16. Going to the control panel is easy and faster as it is located on the Start menu.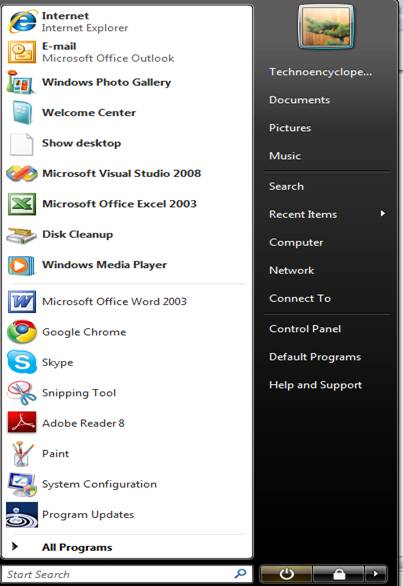 17. Update of programs in Windows Vista is automatic when the computer is connected to the internet. Thus, making all the computer programs stay up to date. This also ensures that the computer's performance is efficient.
18. Vista gives users the privilege of hiding the task bar so that you could have a lot of space on the screen to use in displaying other windows.
19. The ability to recover deleted files is another Windows Vista tip.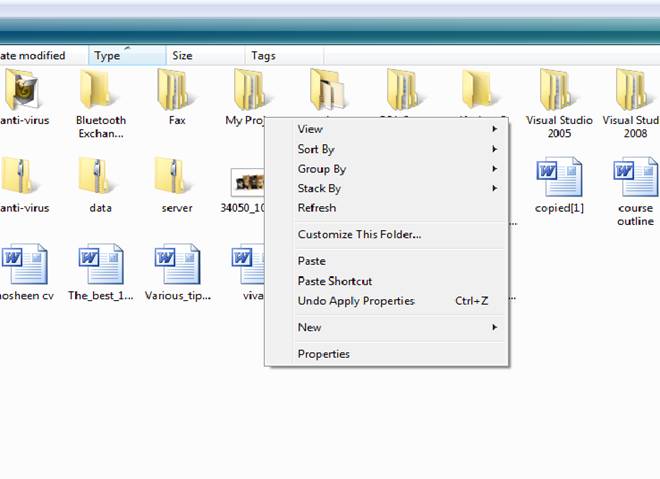 20. Another tip is its ability to display an error message for access denial.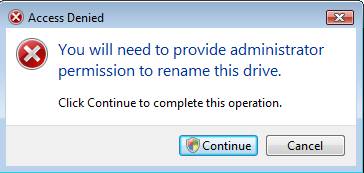 21. The ability to resize hard disk partitions is also a Vista tip.
22. The ability to access networks remotely without passwords and request of passwords when accessing the network with other computers.
23. The ability of creating a Run shortcut to appear on the desktop.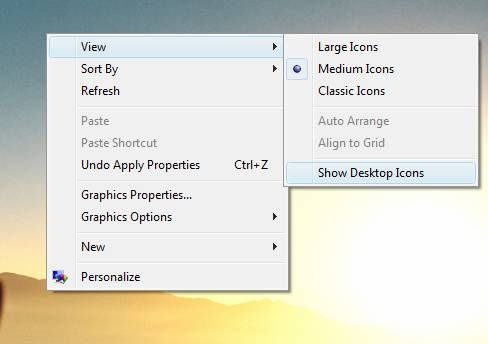 24. Many options of troubleshooting in Vista Task Manager.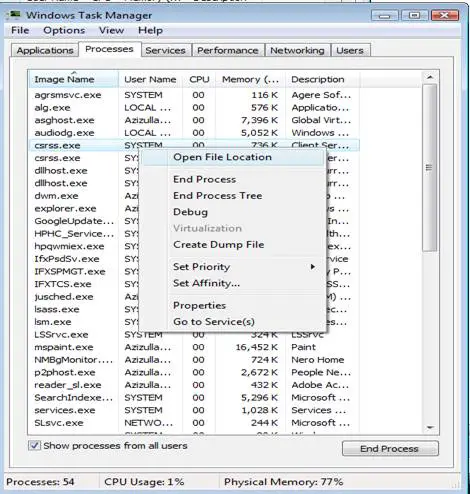 25. Ability to change security settings of Vista's Internet Explorer.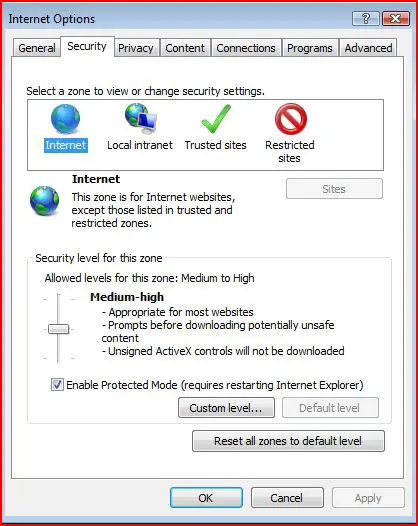 26. Vista capable of providing secure formation of XML files in notepad document.
27. Installation and use of Windows vista for 30 days without the product key.
28. Another tip is the feature of reducing the icon sizes on the desktop.
29. The next Vista tip is the ability to modify its product key.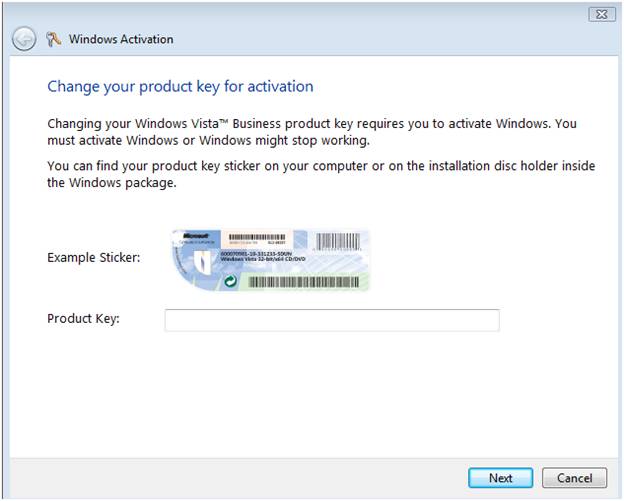 30. The other Vista tip is the ability to download Windows Live Messenger.
31. The other tip is the provision of the systems specifications.
32. The next tip is the capability of maximizing a window.
33. Another Vista tip is the pinning of the Run command on the Start menu.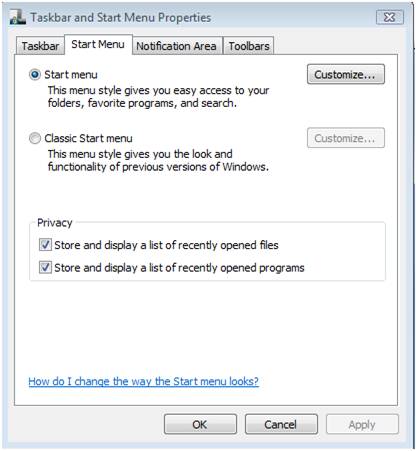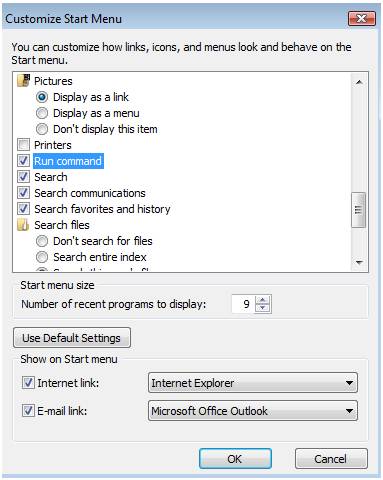 34. The ability to make changes in the system's power settings.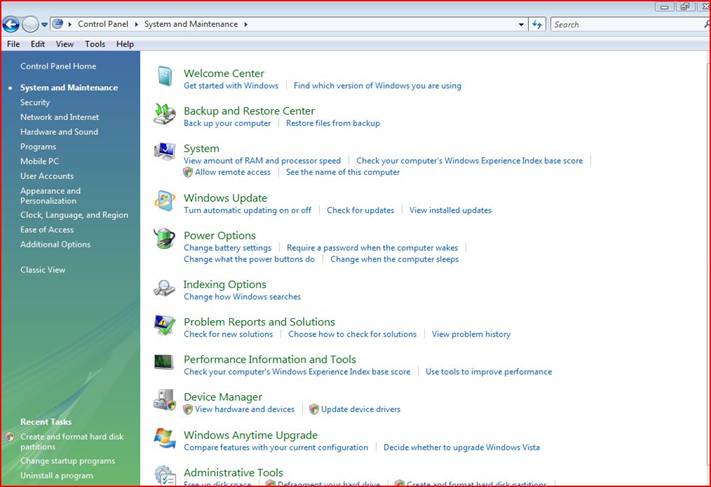 35. The ability to use system file checker is another Vista tip.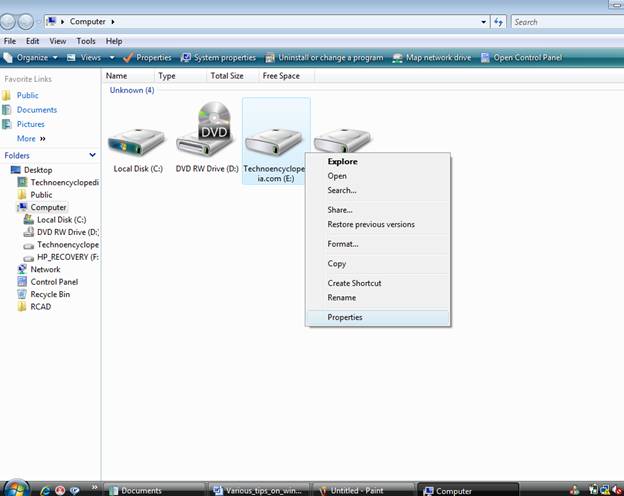 36. The ability to rename network icons in the machine is provided.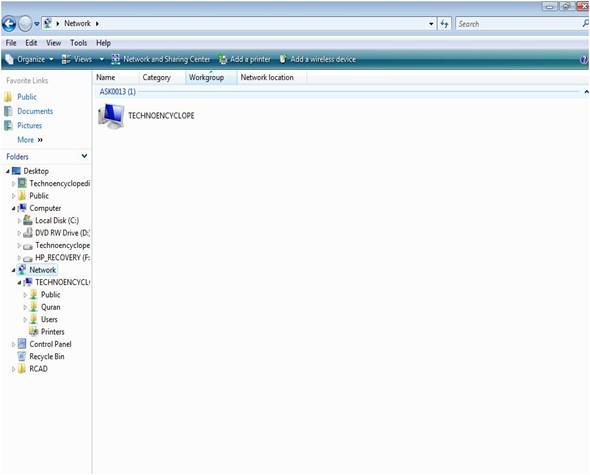 37. Configuration of graphic cards to improve its performance is another tip.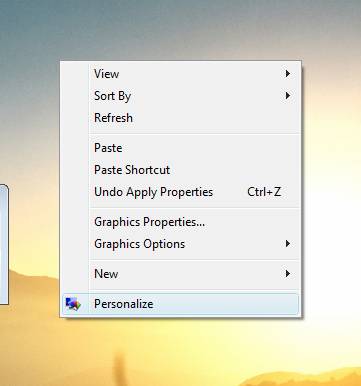 38. Disabling previously opened files and programs.
39. Provision of different folder options in Windows Vista.
You can access Folder Options through the Control Panel.
40. A feature to modify desktop applications.
41. A feature of bypassing the Start Up menu in Windows Vista.
42. A property of controlling the Vista quick launch bar.
43. Ability to enable and disable welcome bar and sidebar in Vista.
44. A feature to add and remove Window Themes easily.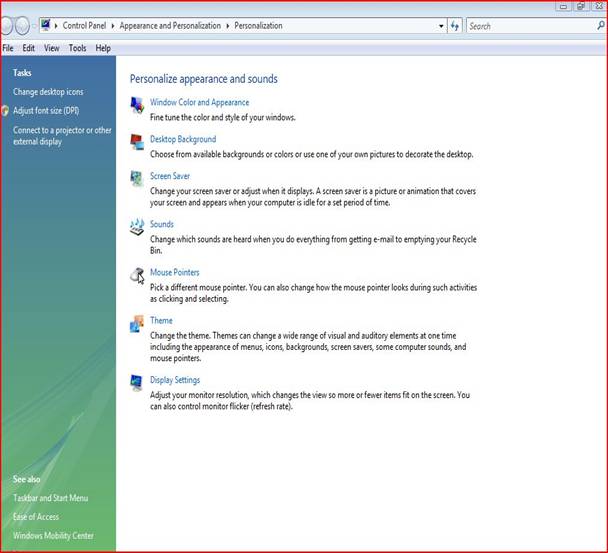 45. Configuration settings to allow automatic updates in Vista.
46. Ability of enabling and disabling system restore in Vista.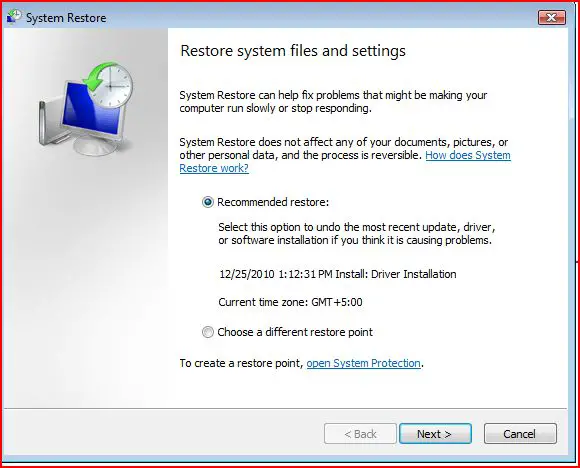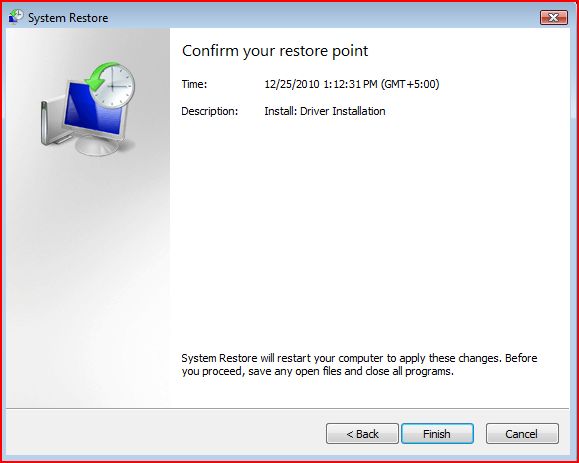 47. Another tip is the ability of Vista to allow installation of different types of anti-viruses.
48. Another tip is the option of removing, adding or repairing the application software.
49. A feature to edit the security settings in Windows Vista.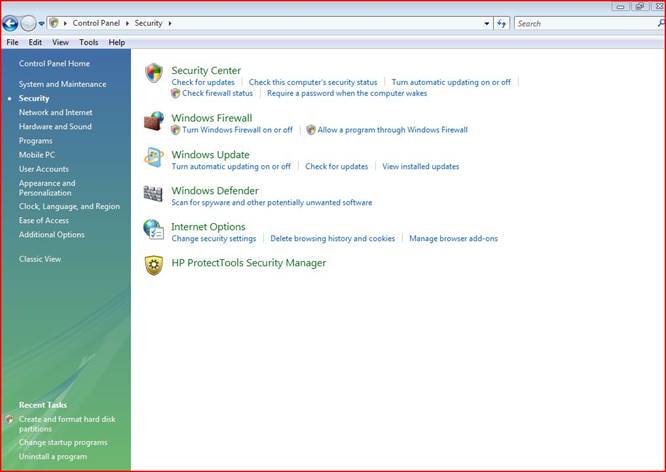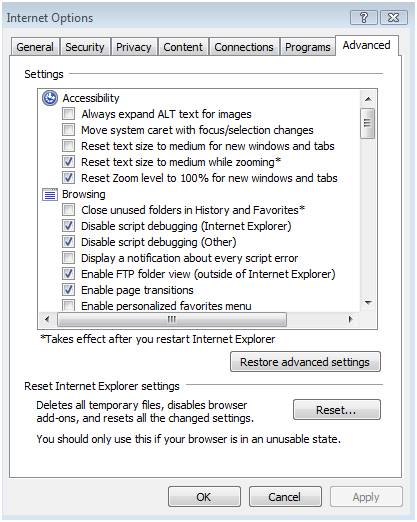 50. A feature to mange Vista firewall using the netsh command.
51. Windows Vista has a Microsoft filter pack that facilitates the Vista Search Service.
52. Windows Vista also enables the usage of ms config command in enabling and disabling UAC. This enhances easier running on your system and proper usage of the processor and the memory.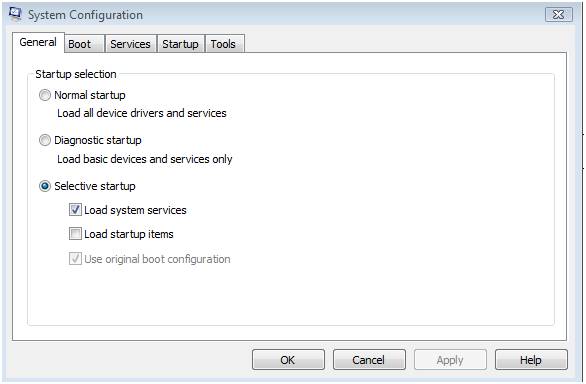 53. Another tip is that feature set up an Ad Hoc wireless network in order to share networks with other adjacent computers.
54. Automatic login is another feature that allows you to log onto your computer automatically even without access rights.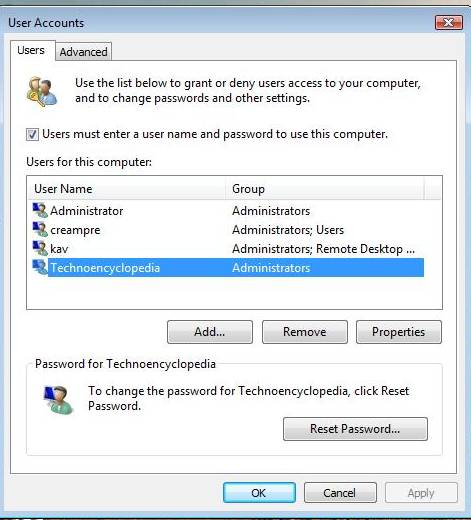 55. You can easily establish the start up problems and fix it by using the Boot Performance Diagnostics Tool.
56. You can enhance your printing process to run smoothly by using the printing management console feature in Vista.
57. Window Vista comes with the graphics drivers. This allows displaying clear images and videos which are of high quality. It comes with all the drivers for the computer in addition to graphics. These additional drivers include the sound drivers and the 3D surfaces, to name just a few. The driver aims to improve the performance of the machine.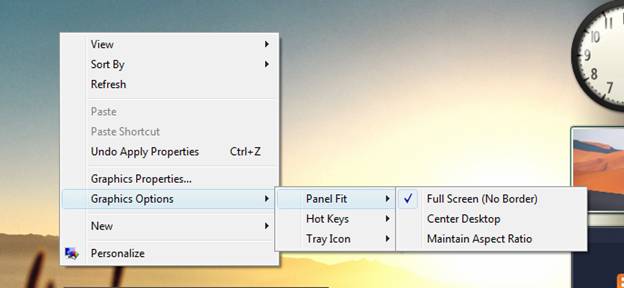 58. Windows Vista contains several applications which aim at improving the performance of the system. These applications include the VistaBootPRO and readyboost which helps in system memory boost.
59. Another tip is the ability to change browser settings, trouble and make permanent changes in the internet explorer.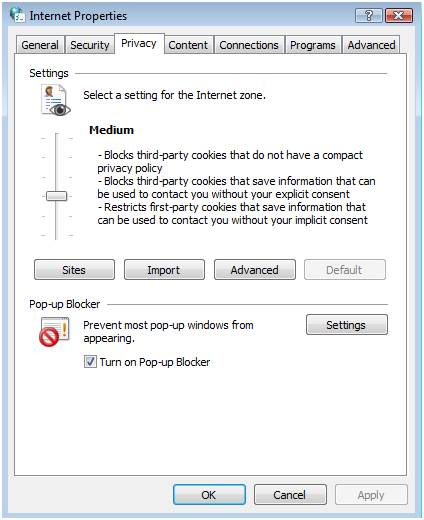 60. Another vista tip is that ability of the system to collect data by default to allow the administrator to track, analyze the system stability using RAC agent.
61. A Network diagnostic tool is another vista tip that assists in diagnosing, repairing and monitoring your network connections.

62. Vista also provides a good Workgroup environment for easier file sharing
63. Another tip is the vista windows event command line utility which helps in getting back data on the logs, run queries, and archive logs in the system.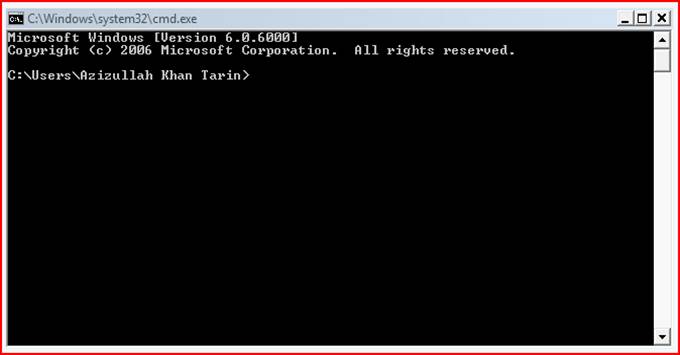 64. Another tip is the ability of vista to allow the setup of network sharing in a Domain environment.
65. It is also possible to record and watch movies with Vista media center apart from creating slide shows, burning CDs or DVDs and listening to the internet and FM radio.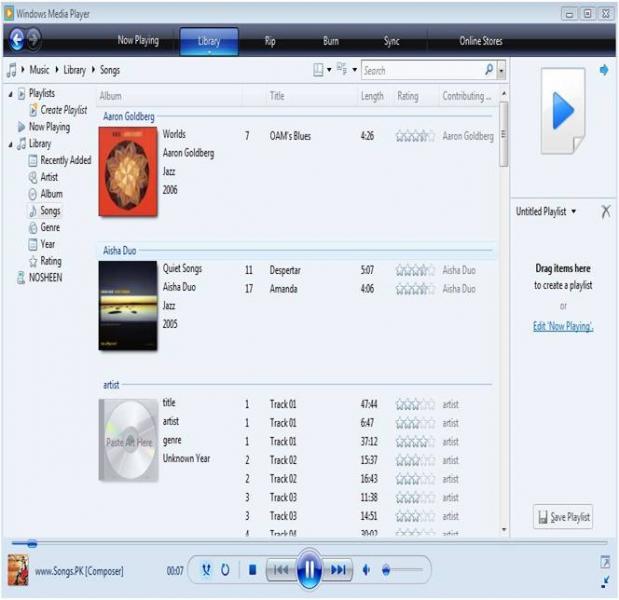 66. Vista has a Sideshow property that enables you to send data from your system to other portable devices such as mobile phones.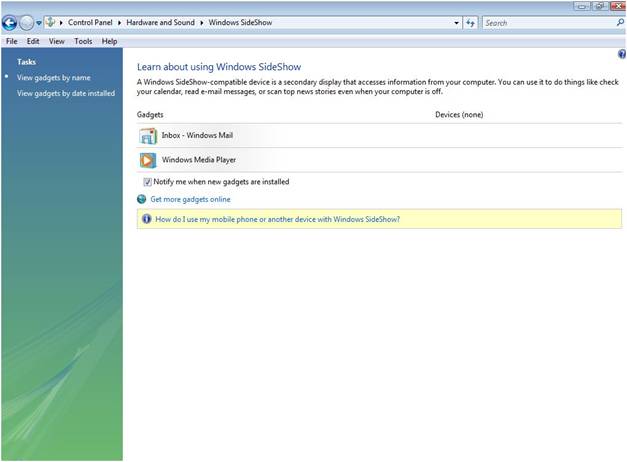 67. Windows vista contains latest features which favor their own stand-alone activities. These features help in managing the activities of your computer. For example, feature like the network center helps an individual in viewing network details and setting up security settings.
68. Language Pack is another vista feature that enables you to install various languages into your system.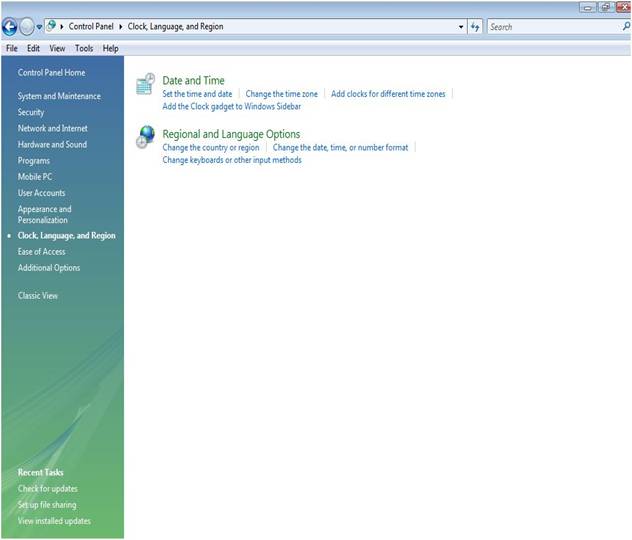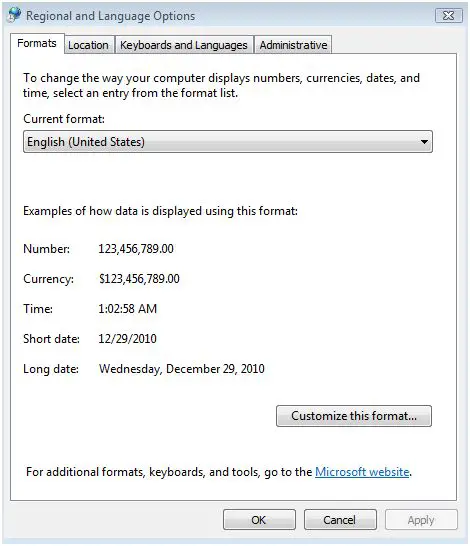 69. Another vista tip is the Bit locker Drive Encryption which encrypts your information safely by preventing unauthorized access.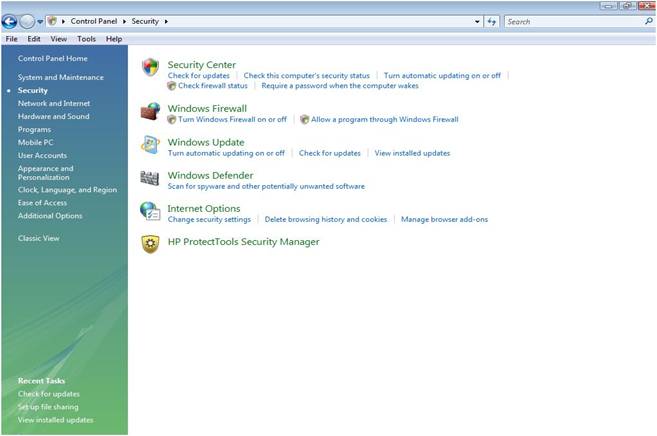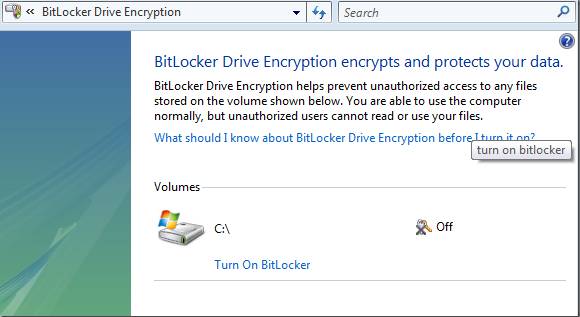 70. With vista Windows defender, your system is properly protected against spyware which is installed in the computer oblivious of you.
71. Another vista tip is a Windows firewall which safely guards your machine from malicious programs and unauthorized access.
72. Vista has Windows Meeting Space utility which allows sharing of documents and other desktop applications in meeting that is set up.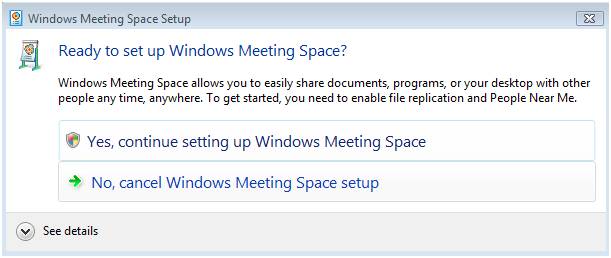 73. Vista has sidebar utility which allows you to show desktop gadgets by default placement.
74. Vista has time and date dialog box which allows you to set system time and date your computer displays.
75. Vista has got so many games in the Games Explorer Windows and you can even choose to play online supported games.
76. Another vista tip is the windows notification update messages that remind of the need to update certain features in the system.
77. Vista Keyboard Shortcut to Access Hidden Desktop icons is another feature used to save time when accessing some applications.
78. Another vista tip is the display of windows Error message that appears when a program is not running properly in the system.
79. Display of the CPU and RAM status when the system is on showing their usage and the CPU's temperature.
80. Another tip vista can be enabled to slow motion animations by pressing shift button when minimizing, maximizing, opening or closing a window.
81. Security pop up notifications in vista is another tip that shows off your system's security status and the need to install an antivirus.
82.Vista has Dialog Search Box that facilitates the search of utilities and other files more easily.
83. Another vista tip is Resource Monitor which works like the task manager by showing the usage of System's RAM, disk and the network activity as shown below:
84. Another vista tip is the touchpad synaptic in the system tray which facilitates the user operation with Windows vista and status of various icons.
85. Windows Steady State wizard is another very important feature that helps in restoring the system back to its initial state and it is only run if your operating system is genuine.
86. Another tip is Vista Reliability Monitor that displays the stability of your system and how you can troubleshoot your computer's crashes as shown below.
87. The next tip is Vista Compatibility Mode that clearly allows you to run programs that are compatible with other operating systems only as shown in the diagram below.
 88. Software Explorer is a utility in the Bit defender that enables system administrator to freely disable and enable functionality of some programs at startup of the computer.
89. Vista has various Help buttons that facilitates ease of operations by the users of Windows Vista.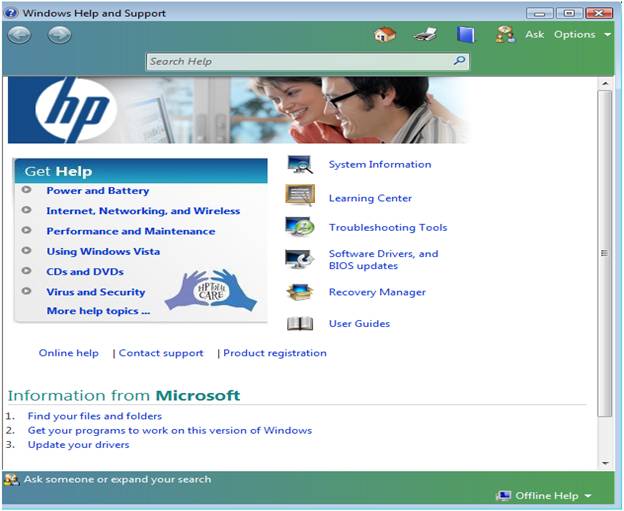 90. Vista executes the Takeown.reg command which adds a Take Ownership Context Menu Item to the files and all directories. This enables the Context Menu Item to be accessed by pressing shift +right click on a folder or file.
91. Vista has parental controls that would help you administer the content of web material your children get access to by setting up parental controls to all users in the User control and Family safety utility.
92. Vista has a utility that enables programs and applications to be run in administrator mode so as to properly.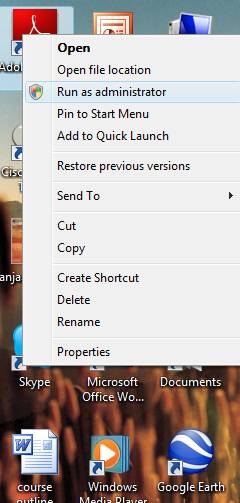 93. It is also possible to alter the default name of your system and put yours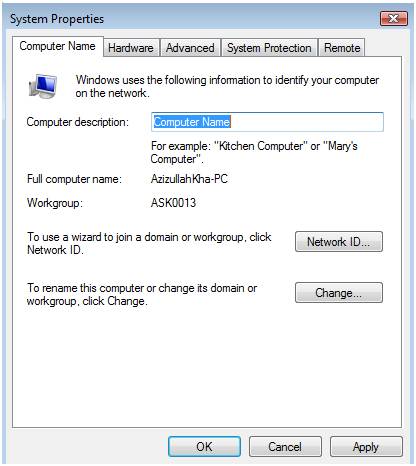 94. Another vista utility is that of Power Management which helps in configuring power settings of the system.

95. System Configuration utility is another utility that allows configuration of the system to boot in the safe mode without necessarily pressing F8.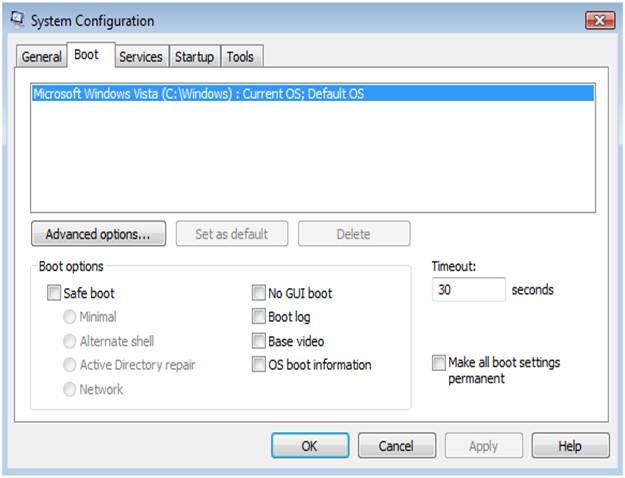 96. Another vista utility is Windows mobility center that enables automatic updates of information between your home computer and portable pocket PC.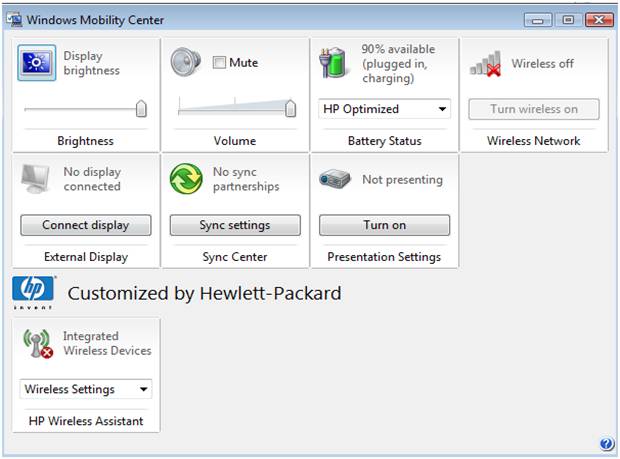 97. With vista, it is easier to determine Windows Uptime from the last boot.
98. Another vista utility is a System assessment tool used to benchmark your system
99. Vista has Aero Snap utility that enables the use of Drag and drop method to rearrange, minimize and maximize desktop windows.
100. Windows vista has a new photo gallery which arranges picture and videos according to the keywords, tags, date of capture and ratings. This Photo gallery allows creation of folders containing data which are up to date.