Human resource(HR) software serves employees and managers in an organization. This software will assist you in tasks like tracking time and updating employee directories. The software is also a paycheck stub maker making this job much easier for HR.
It stores data securely and organizes the data. Track approvals and make work easier using this software.
1. Paycom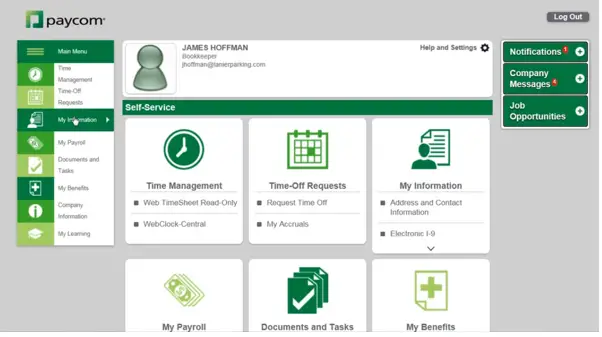 Paycom helps in talent management as it helps to retain and engage employees. Pay employees the right salary at the right time using the payroll system in this software. Get all your supervisory tasks done using this manager. Paycom will be very helpful for managers. Get access to HR information at any time. For employees who want to clarify questions, this software routes the questions to the appropriate person in the company.
2. Paylocity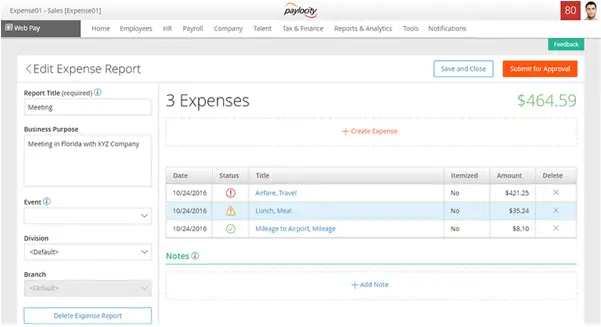 Manage the information of employees using this software as it will save you a lot of time. Use mobile-enabled tools in your process of managing data to make every work easier. Automate tasks like leave tracking and make reports easily. Track headcount and collect employee details easily. Make business decisions by viewing the data you want quickly using this HR software.
3. Paychex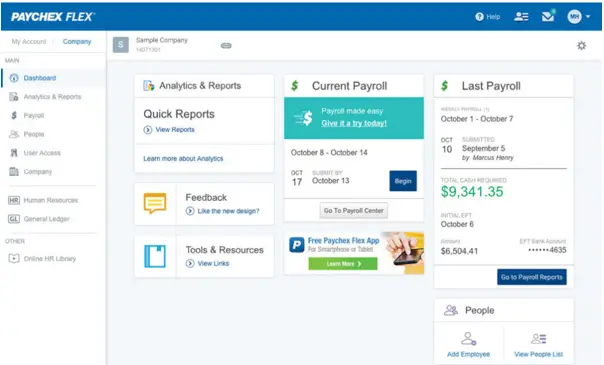 Paychex is a software that provides a solution to HR management problems. Recruit employees and train them to get work done productively. This software supports all your HR demands and helps to maintain your budget. This software offers payroll services, insurance services, and retirement services too. The HR professionals available in this software can guide you to improve your business. This software is available as a mobile platform for you to train yourself.
4. Paycor

Paycor is an HR solution that manages the way you recruit and develop talents. Track your goals and get peer-to-peer feedback using this software. Interact with your higher official using this software. Get a chart of the organization of your company and get the directory to access all your employees at any time using this software. The 360-degree performance review option is available in this software to develop your company.
5. NEOGOV

NEOGOV is an HR solution that helps to make all processes easy for you. Recruit employees and develop their talents. Manage the needs of the public sector using this software and automate all your work. Centralize the process of getting applicants using the recruiting module in this software. Use this highly secure system to centralize employee payroll details.
6. Rippling

Rippling is an HR software that acts as the employee management platform. Manage all data of employees using this software. Pay anyone using the modern payroll in this reliable software. This software keeps employee data updated and disable the system of the employee once they leave. This software helps to sign digitally and send documents and helps to store them.
7. BambooHR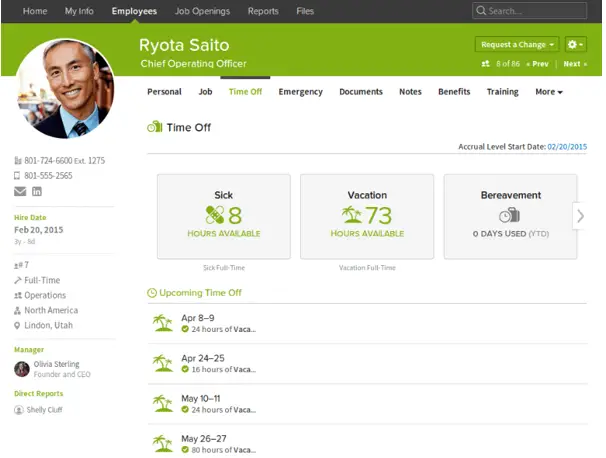 BambooHR is an HR management software that collects and organizes all the information on the employee life cycle. Achieve great things using this software. Focus on your employees as they are your important asset. Hire the right people quickly. Employees can enjoy compensation if they work overtime as this software tracks time for them.
8. Justworks

Justworks is an HR software that gives support for payroll. This software helps you to make payments for your contract and shows you tax details. Get high-quality insurance for yourself using the plans available at affordable rates. Consult HR experts using this software and get pre-built reports easily. Tax payment and reduction are much easy with the help of this software.
9. Isolved

Isolved HR management software helps to employ and empower your workforce. Get a free demo of this software to try it out. Use this software in Windows and get help from the support team at any time. This software helps in tracking attendance by calculating overtime and manages the calendars. Make a direct deposit using this software and get reports on payroll details. View the performance metrics and perform employee scheduling using this software.
10. ADP Vantage HCM

ADP Vantage HCM is an HR software that has logins for employee, administrator, and accountant separately. Get valuable insights to make the best out of your company using this software. Get support for the HR administration using his software. Solve challenging and time-consuming tasks using this software. Make HR checkups by comparing your standard with the best practices. Create a personal employee handbook easily using this software.