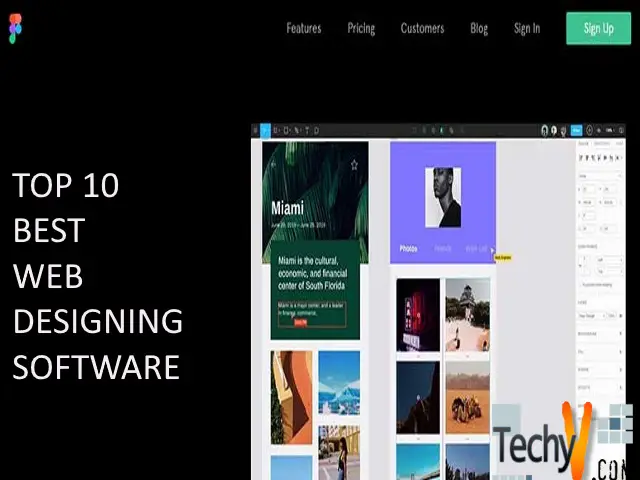 Web designing is one of the best things that happened to the Computer field. "Building a Website is easy, designing one takes skill" is a stellar quote that summarizes the difficulty of web designing. It takes diligence and perseverance to learn something fully, but it requires a platform to implement it effectively. Are you someone interested in web designing and its working? To learn professional web designing and execute it, you can use any of the following applications, because these are the best!
10. SKETCH

Sketch doesn't need an introduction because it never fails to steal the limelight. It has always stunned the tech world with its attributes like artboards, font adjustments, vector graphics, grid, and smart guides. It supports macOS. It is a beginner-friendly guide for web design and entitles the user to design an interactive web page. SKETCH is completely free and to work with it is a piece of cake!
9. FIGMA
It is a web designing tool that operates on macOS, Windows, and Linux. It acts as a vector graphics editor and prototyping tool. Team communication is the captivating character of this application. The interface of this application is quite plain, which makes it easier for the users to work. FIGMA facilitates sharing and real-time updating function. Being a cloud-based software, it contains all tools ranging from design to prototyping. If you are worried about the budget of your web designing tool, don't get worked up, FIGMA is available for free!
8. CANVA

Primarily a graphic designing tool, it has proved to be a reliable platform for web designing too. Easy sharing, availability of templates, quick uploading of images, and designs are some of its properties that are worth mentioning. Canva, when utilized in the absolute sense, provides you the best experience of equipping your website with inviting and alluring design. And yes, Canva is free to use.
7. MACAW
Like the bird Macaw, the application MACAW is also colorful. Meaning, it is a versatile software with some wonderful features. You needn't code when you work with this application because it has default templates of code that run in a single click. And also, it has a fresh and classy interface that allows the user to interact with the application efficiently. A busy and an occupied web developer might need this because it saves a lot of time. Also, if the one reading this is careful about spending time productively, then MACAW is a sound choice! The paid version is available for $99 per month.
6. ATOM TEXT EDITOR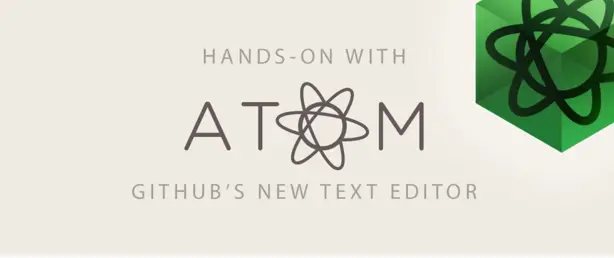 GitHub, the big shot in the software industry developed Atom Text Editor, a web designing tool that operates on Linux, Windows, and macOS. The software supports plug-ins formulated in node.js language. It is a free and open-source application and supports git integration and plug-in ecosystem. Atom Text Editor is highly compatible and comprises of built-in packages. A modular design, Smart TypeScript code completion, split-tab layout, and code reliability are attributes that contribute to the efficiency of the software.
5. WEBFLOW
Webflow enables users to build highly responsive webpages and launch them effectively. It is straightforward to use and supports dynamic design. It also offers team collaboration to escalate the productivity of your webpage. You can also access the SEO settings via the user-friendly interface. Global color swatches, website templates, responsive websites, CSS styling properties, custom code addition, tab navigation, HTML embedded codes, direct client billing, staging sites, and help desk are few of the many features that Webflow holds in.
4. WEEBLY

A unique website building software, Weebly includes a built-in SEO tool that enhances traffic on its webpage. It can be otherwise called as a drag and drop website builder, that is responsive, has free sub-domain, full-width page editor, and an e-Commerce store. It is available in both the free version and the paid version and costs $8,$12 and $25 per month. It is of cross-platform type and aids Linux, Windows, and Mac.
3. WORDPRESS

WordPress is open-source software that helps you to publish blogs and launch websites. It has a simple user interface and is flexible. It has embedded tools that support SEO and Plug-in system. It is available in many languages and possesses an application framework and theme system that boosts the traffic of your website. It is available in both the paid version and free versions. It costs $4 for beginner, $8 for premium users, and $25 for business. It is of cross- platform type and runs on Mac, Windows, and Android.
2. WIX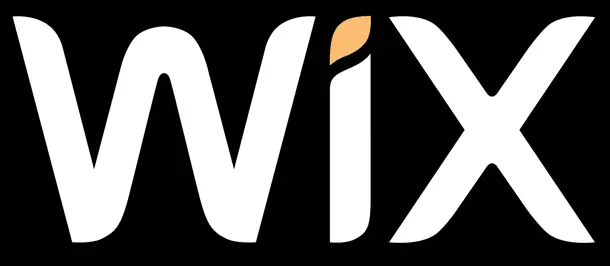 Wix is a popular web development platform that operates on Windows, Mac, and Android. It is an amalgamation of customizable designs, HTML embedded codes, one-pagers, image editor, personalized mailbox, communication tools, site analytics, reliable hosting service, financial tools, and marketing tools. It is available in both the free and paid versions that range from $4.50 to $24.50. It also facilitates organic traffic with SEO tools embedded in it. If you find an opportunity to work with WIX, don't let it go!
1. ADOBE DREAMWEAVER

ADOBE DREAMWEAVER is a dynamic web development platform that supports Windows and Mac. It is available in a variety of languages. It enables quick CSS editing, syntax highlighting, code collapsing and completion, code introspection, real-time browser preview, multi-monitor function, and type-kit market place. The paid version of this software costs about $29.99. For its high functionality and exceptional resourcefulness, ADOBE DREAMWEAVER deserves more than the first spot in this article. Being a web designer, you can utilize the maximum out of it for the best outcomes.
Happy designing!