Top 10 Professional and Free Online Website Builder
1. Yola:
Yola is a platform which lets you build five websites against the industry trend of one. While your website will be held in a secondary domain, you're getting this great deal of five without any ads! The storage of 1GB is also a great advantage.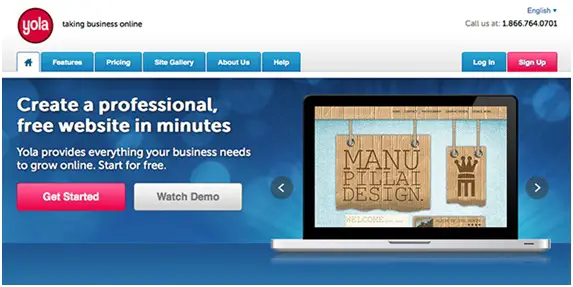 2. Jimdo:
Jimdo is the best website builder for creating an online store. While it has an upper cap on the number of products, the services, and features of this site makes it very helpful. The free plan gives you storage of 500MB with many added features.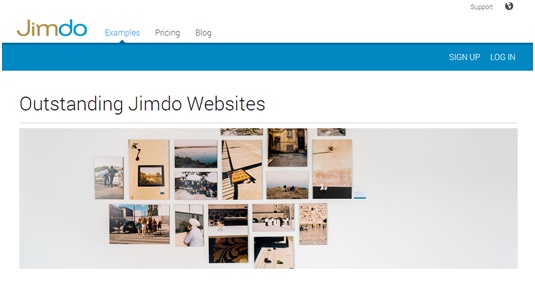 3. Wix:
Wix is the go-to website for all blog lovers. This mobile friendly site gives you a huge list of several professional template options. Its advanced Goggle analytic tools will help you build your site based on its reach and analysis.
4. Sitey:
Sitey, a recent website builder scoring high due to the many features it provides especially for a beginner. From simple steps to robust features, the free plan gives you immense bandwidth to build a steady site along with mobile and social media connectivity.
5. Webnode:
For building a website that can do many professional features and incorporates the basic to an advanced rate, Webnode is the call.
6. Weebly:
Weebly gives a stunningly beautiful website at no cost. Its basic plan is still one of the best out there, and it also ensures that you enjoy a barrage of templates, free hosting, unlimited surfing, and an online store with some transaction cost of mere 3%.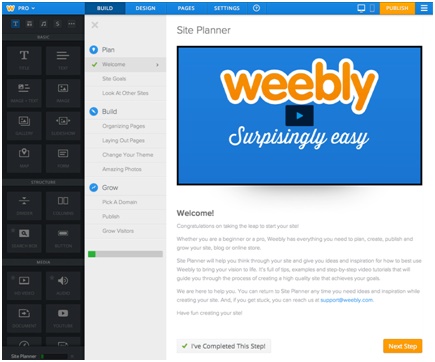 7. Moonfruit:
Moonfruit is a utility that can help in building a website with no technical skills. Its templates and creative designs are set apart while also letting you connect seamlessly with all the social media sites.
8. Webs:
If your aim is not an only an online store but also a free website with great features, Webs is your calling. This site allows you to insert multiple templates on a single website, which is apt for building an online store.
9. Edicy:
If your need is a professional website with not much use of excessive storage space or unique domain name, go for Edicy. It offers you the very basic with the right features for a lifetime and also provides multilingual features for you to reach far and wide.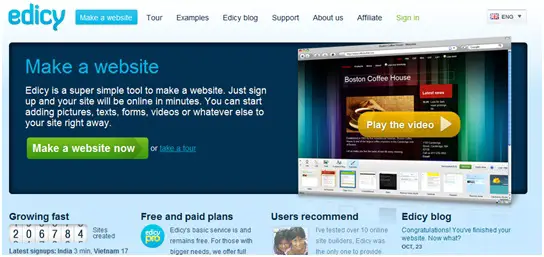 10. Doomby:
No e-commerce service, but a list of services which is almost exhaustive for the basic level needs, Doomby has it all in its free plan. With only some limitations on the storage space, this site is a good option to host our very first novice website.