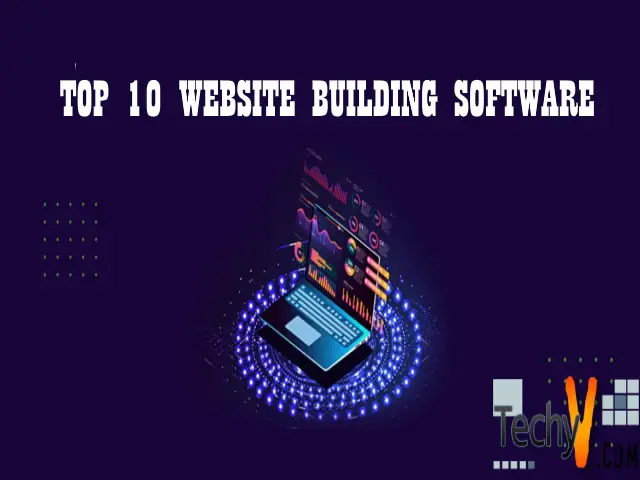 Looks sell. Everything that looks good and has a good design that will attract the most viewers. Two out of three people choose to read beautifully designed content. Content is the king, although you need to set the first impression right by attracting people with your enticing designs.
We live in times where shopping, work, education is online, making it easier for customers and viewers to have attractive websites to have a fun experience. 75% of the influence on a customer depends on the design of the website, whereas customers spend only 6 secs to look at a website page; that is all the time you have to impress your customers. To maintain the customer's attention on your website, the key is to create the best websites with beautiful designs along with strong, engaging content.
Website builder software solutions are a cost-effective way compared to hiring a professional website designer. Website builder software will give you many options in the form of templates and design options. If you have a small to medium-sized business, if you are a hobbyist or a blogger, you do not need to hire a website designer, a website building software will fulfill all your needs and give you the best and desired results.
We have shortlisted the top 10 website builder for you –
1. Wix
Wix is the biggest website builder right now. It has a free version available along with drag-and-drop options. For beginners, Wix ADI (artificial design interface) is a user-friendly tool, keeping the interface simple and creates a website with minimal efforts. They have over 500+ templates to choose from making it flexible and giving you great creative freedom to work around. Some of the drawbacks of this software solution include not being able to change the templates. So, you have to choose the correct and desired template the first time itself. Wix does not have live chat support, making it difficult to solve issues from experts. When you are opening a Wix website on your mobile, it opens slower than usual, a major drawback that could lose customers.
2. Weebly
Weebly is a website builder that lets you change the website template later as well, unlike Wix. There are two ways to build your website offered by Weebly, the simplest one is where it asks you a series of questions, to create a site based on the answers you give. The second one is a more hands-on option, with WYSIWYG editor to create a beautiful design. It is a cloud-based website editor, also gives an option of HTML and CSS control for advanced users. It has a blogging module and SEO (search engine optimization) tool. Some special features include email module for communicating with the audience, apps to access website stats, visitor interactions.
3. GoDaddy
If you want to create your website fast and easily, GoDaddy is the best website builder for you. It has a one-month free trial plan along with user-friendly tools for creating a basic website. It may not be the best choice for complex websites, yet it provides you with the easiest tools to bring your ideas to reality by creating a simple website. With the trial plan you can decide if you want to buy this one, although the cheapest plan will not help you with the SEO. You will not get satisfactory creative freedom, as it has lesser options for designing.
4. WordPress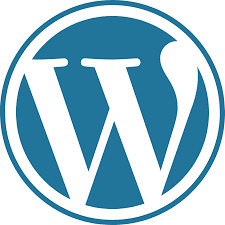 This is one of the easiest website building software available providing you with a range of designing options. There are third-party plugins available to give you more options. You may get overwhelmed with the huge number of options available on WordPress. There are many tutorials available on this one to help you navigate your way through this one. This is a trustworthy solution for someone who wants to start a blog or a photo site, even an online store. It is an all-in-one platform with 24/7 online support available.
5. Squarespace
This one is a little expensive. It has features like a logo maker and a blogging module. It is easy to use along with some attractive website templates. It is a great option for building a business website. Here you have control over your own design. It also gives you a variety in colors, typography customization, and font settings. It is a top choice for bloggers, as it has a sophisticated blogging feature. Squarespace does not have a backup feature, making it difficult to restore. This website builder is existing since 2003, so there are many websites created on this platform.
6. Duda
Duda has a special feature – create multilingual websites. Have you heard this feature before? Well, that is one of the main reasons why people choose Duda to build their websites. It is expensive, though it gives you some of the best features. Templates, SEO settings, blogging modules, online store, you name it and you get it in Duda. What's more? It has a website personalization tool too. With this tool, you can customize your website according to the customer's location or time of the day.
7. Constant Contact
This website builder is the first choice for an email marketing space. It offers a functional email delivery service. The AI website design module will ask you a few questions regarding your requirements and aims with your website and curate one for you, along with images. You get a logo maker, blogging module, analytics module for a relatively lower price. It has a free image library and a visual page building tool. There are no themes available to choose from as such, making it a disadvantage of this website builder. It works with Google My Business and has built-in integrations for a content delivery network.
8. Joomla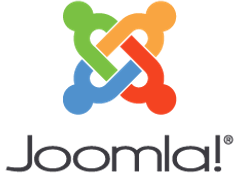 In a content management system, Joomla is a well-known name. You get two options here too, one is to build a site using the app and host it on the company's server. The second option is to download the software and host it yourself. The setup process for Joomla is less complex, ideal for beginners. It has a large number of themes and templates to choose from, giving you room for creativity. It is not as polished as WordPress, and the interface is not user-friendly.
9. SITE123
For beginners, SITE123 is a good option. It leaves you with lesser options compared to the other websites but preparing your website quickly. Once the website is live, you cannot change the template. It has live chat support as well as a free plan making it ideal for beginners. It has many limitations if a professional is using it. It has a multilingual website option too. Another drawback is that it displays ads that are not eliminated even if you pay for a better version of this software.
10. Strikingly
For event registrations, this is a good website builder software as you can create a landing page. You can make up to 3 websites at a time with their PRO plan. Strikingly focuses on one-page layouts, making them interesting, attractive. These websites look good on mobile devices, which is a very important aspect to attract more customers. The single-page layout will not help much in ranking on Google, though it is value for money. It has good blogging tools and is beginner-friendly with basic features.