The world is getting smaller day by day. How? Now we have friends across seven seas. We can make friends anywhere in the world. It is possible due to social media. We can share the events of our life on social media. Social media has simplified our life. Even if we are miles apart from our loved ones, social media helps us to never miss any special event or even moment of our life. Social media causes Fomo but still helps us to deal with it in some ways.
Soldiers deployed far from their families, the only boy of the house working in other cities two friends staying in different cities or two lovers in a long distance relationship and we all know the value of messaging apps in our life. Even if we are miles apart, we can be in touch with them every minute and second. From texting to sharing images, videos, audios, files, contacts, location, and many more data, social media messenger has become an essential part of life.  Our life would be missing a lot of things if we lack this technology. We are going to tell you about the world's top 3 messaging apps and their features that make them stand out.
1. WhatsApp messenger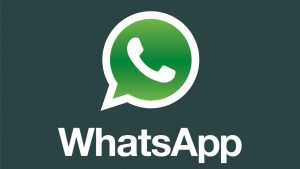 WhatsApp is the world's most used messaging app. It has more 1.2 billion users all over the world.  Where you can chat with people in your contact list, who have created their account on WhatsApp. WhatsApp is the first app, who introduces us to emojis and after updating, we can send gifs too.
We can share images, videos, audio messages, contacts, location, and documents. You can also make voice calls and video calls. If you want to send any specific data to the number of contacts then you can create a broadcast list to share your data to desired contacts. If you want to make any plan or want to have any discussion on any topic with some members, you can create multiple groups and have a group chat. You can add your story which will be visible only for 24 hr. You can delete your messages before it is not received by the recipients.
WhatsApp provides many security mechanisms like a privacy setting, the end to end encryption. You can mute notification of undesired chat. Also, you can block and report any spam or unwanted id.
2. Facebook messenger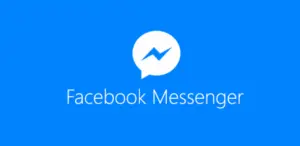 Facebook has launched their own separate messaging app in 2011, Facebook messenger. It has more than 1.2 billion users, all over the world. Where we can chat with our friends connected on Facebook and express our thoughts via texts, emojis, stickers, and gifs. Apart from texting sharing images, videos, audios, they provide a live camera, money transfer, voice calls, and video calls facilities, and to make your video calls more interesting, they added some filters, you can try.
Also, you and your friend can play games while video calling like "astroid" and "don't smile". You can react to your friends' messages. You can play games while chatting like chess, crosswords etc. You can change your friend's chat name, and set a nickname. You can create a secret conversation, where you can set a timer with your every message and as the time ends, the message disappears. You can add images or videos as your story in Facebook messenger, which stays for 24 hours and after 24 hours your story disappears. There are many more features like viewing Facebook profile, search messages, setting emojis etc.
3. Hike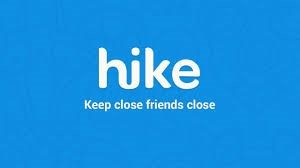 Hike is the messenger app, made in India. You can send messages, images, videos, audios, location, and files. What makes it stand out is you can express yourself, not just by using emojis and pre-defined and self-created gifs but geographical stickers(in some regional languages of India).it has over 20k+ stickers for their users.
Hike is available in 10 languages, which includes some regional languages of India and Hindi and English. You can transfer money to your friend via hike wallet. It has multiple themes, night mode, and magic selfie features. The view is divided into three parts i.e. Me or timeline, chat, and my profile. Hike does not save any of your data to their server, but it allows your device to save the data, only on your permission.
It also has a hidden mode feature, where you can hide your personal chats via pattern lock also, you have added as your friend option, to customize the list of people, with whom you want to share your posts, last seen, status and profile picture. It has some special features like hike news, hike cricket, hike jokes, id, theme nudge, free SMS, voice and video calling, timeline posts and stories, hike daily, hike facts, talking bot(Natasha), hike horoscope, hike explore etc.