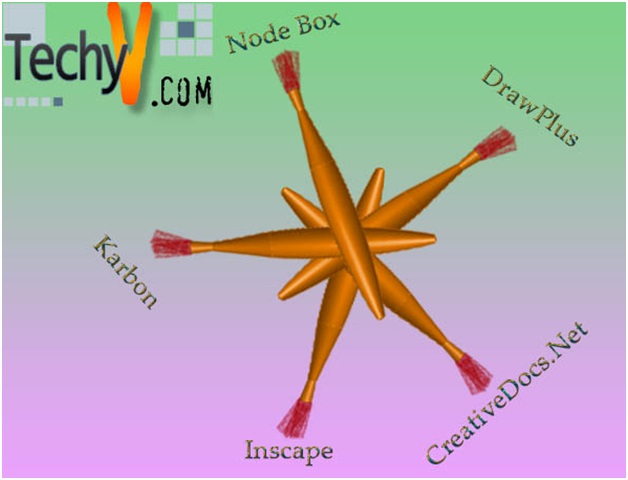 Top 5 Free Vector Graphics Tool
A vector is defined by two major properties; magnitude and direction. The term also depicts the mathematical or geometrical representation of entities like velocity, momentum, force, electromagnetic fields etc. Vectors are portrayed graphically in two or three dimensions. Graphic is the creative way to visually representing vectors on computer. An editor helps to modify the vector graphics. There are two types of editors: the line editor and screen-oriented editor.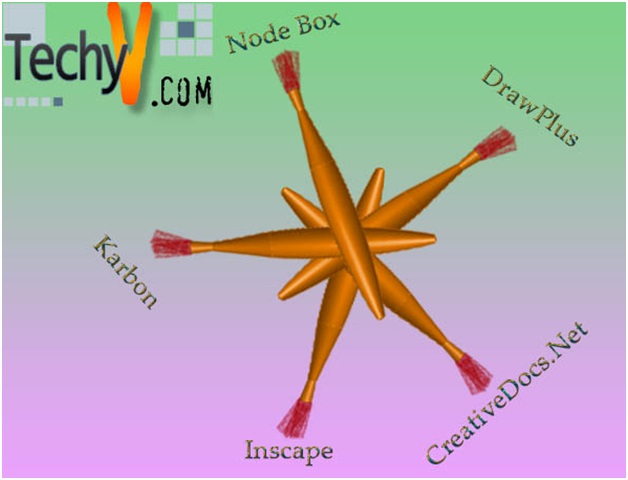 With the rapid evolution of high-end technologies, drawing and designing have gone digital. Images in vector graphic format can be created with the help of a vector graphic tool. Basically Vector Graphics Editor is a computing program which allows users to draw images and edit them on the computer screen.
Listed below are the top five among Vector Graphics Tools:
1. Inscape
     Inscape is a powerful graphic tool used in visual art because of its outstanding features comparable to that of Illustrator or Corel Draw. Inscape includes features like blending, cloning, cutting, engraving etc. Advanced facilities to manipulate objects, supporting texts, filling and applying stroke make it an ideal tool for designers.
Features:
Copy, paste and group objects
Easy distribution and alignment commands
Color picker and selector tools
Live view of document through XML editor
2. CreativeDocs.Net
     CreativeDocs.Net is an advanced free graphic editing tool. It allows users to create high quality vector graphic images like plans, flowcharts, schemas and posters. Popular tools available at CreativeDocs.Net include pyramids, parallelograms, trapezoids, arcs, ellipses, circles, selection rectangle, arrow, Boolean operations, Styles, Bezier Curves, Polygons and many more.
Features:
Manipulation tools include Color picker with magnifying glass, property picker, Zoom in and out, arrow, edit and selection rectangle
Creative tools are Lines and arrows, Bitmap images, Text blocks, Free-style text lines, Boxes, pyramids and cylinders in pseudo-3D, Dimensions, Rectangles, ellipses, Circles, and arcs etc.
Inheritance of properties via different basic styles
Infinite levels for redo and undo operatives
3. Karbon
     Karbon is a multi-faceted vector graphics tool suitable for designers and artists who looking forward to creating complex designs and images without compromising the quality of images. The images remains high definition and intact during resizing or zooming in the picture.
Features:
Supports various formats like WMF, PDF, PNG, SVG and ODG.
Customizable interface to place the toolbar at a suitable position
Calligraphy and gradient drawing tools
Standard shapes and snapping features available
4. DrawPlus
     DrawPlus is a multi-purpose vector graphic tool developed by Serif. The starter edition is available for free and makes an ideal choice for beginners. Apart from regular drawing, sketching and painting tasks, professional quality vector graphics development and logo designing is possible with this tool.
Features:
Intelligent curve smoothening and quick shape forming tools
Transparency as well as fill effects
Supports compatibility with Tablet PC
Huge gallery of templates for logo designing
5. Node Box
     Node Box is a free tool for programming 2D animations and graphics with Python Codes for programming. This application is based on Mac OS X. It comes with user-friendly features like geometric shapes including rectangle, oval, arrows etc to create animated or static compositions.
Features:
Interactive, animated or static compositions are created
Image importing possible
Supports the functions of Core Image to create multi-layered images
Easily understandable interface