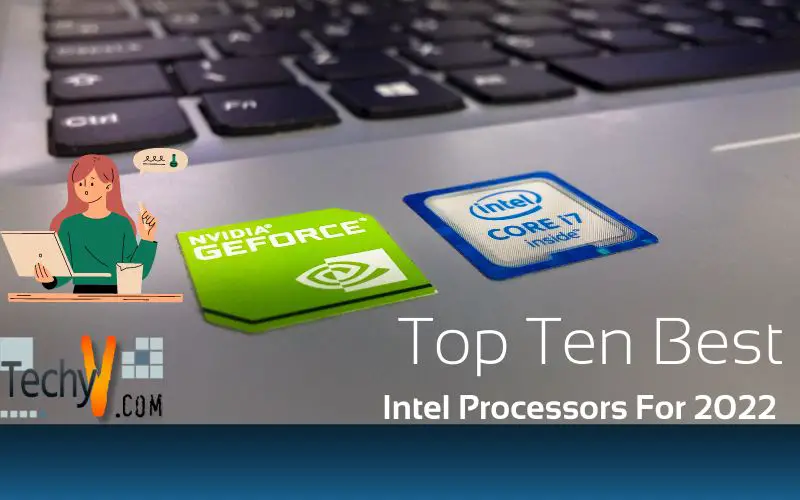 A few years ago, the best Intel processors dominated the processor market. However, AMD has recently begun to unseat the Blue Kings with the help of their reasonably priced yet dependable Ryzen series. Although Intel's sales have decreased, this doesn't diminish the quality of its processors in any way. Even the most expensive workstations and gaming rigs favor Intel chips over AMD counterparts. There are a few important considerations to make when purchasing Intel processors. These include your spending limit, the apps and games you plan to use with the processor, and the processor's power consumption. The top Intel processors will be available in 2022.
What are the key features of Intel processors?
Intel recently unveiled its 12th generation of processors to reclaim its position as the industry leader in gaming processors. The company's top brass refer to it as the Alder Lake architecture. They created Intel 10nm Enhanced SuperFin by fusing large and small cores in their new 10nm architecture. Despite how nice and fancy it all sounds, you should first be aware of the basics. You'll comprehend the newer architectures even more once the basics are created.
Which Intel processors will be the best in 2022?
Intel released its Alder Lake line-up in 2022, as was previously mentioned. You get more power and efficiency from the 12th generation of Intel processors than you did from the 11th generation. However, this does not imply that the older generations are not worthwhile investments. The 10th and 11th generation processors are options if they fit your needs and budget. Let's look at the top Intel processors available right now:
1. Intel Core i5-12600K
The best Intel processor Without a doubt, this is the best Intel processor you can currently find on the market for 2022. I'd even say that this is the best processor available right now, bar none. The price-to-performance ratio is excellent, despite not being the fastest or most powerful. Whether you like fast-paced multiplayer games or solo campaign games, this processor is useful for gamers. If you enjoy casual gaming or need a processor for a lab, I wouldn't suggest this one.
Specification:
Cores – 10
Threads – 16
Base clock – 3.70GHz
Turbo clock – 4.90GHz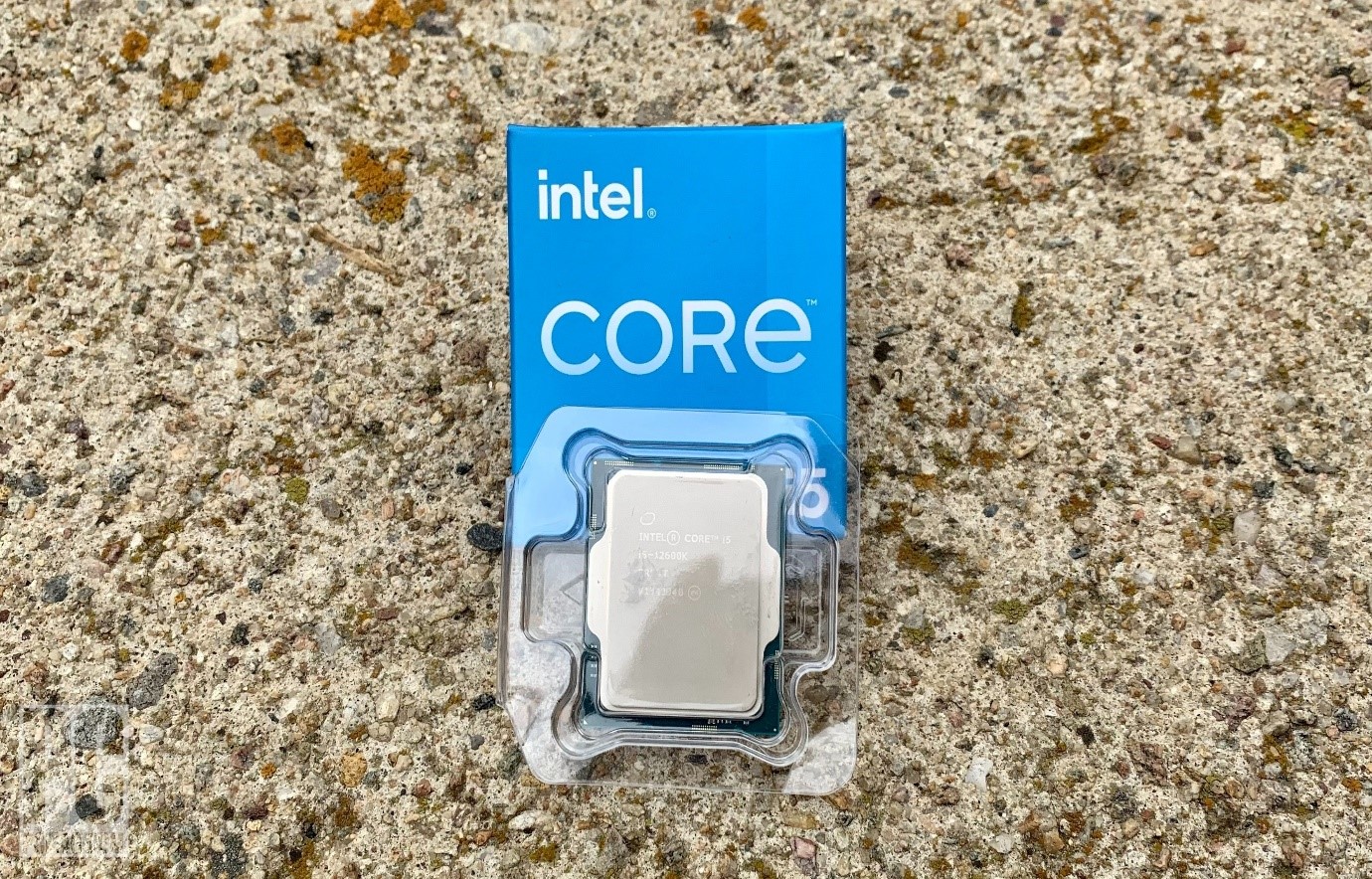 2. Intel Core i5-10400F
The best budget Intel processor The 10400F is one of Intel's more affordable processors even though it lacks the Core i3 designation. The "F" suffix, which denotes that the 10400F lacks integrated graphics and needs a discrete graphics card, is the primary distinction. The performance of the 10400F is good despite its low cost. The 10400F can match the 9700K while outperforming AMD's entry-level Ryzen 3000 chips in rendering tasks. Despite being underpowered for the majority of CPU-intensive tasks, the 10400F is still a fantastic Intel processor for web browsing, light image editing, and office programs. The 10400F is an even better option if you're a gamer.
Specification:
Cores – 6
Threads – 12
Base clock – 2.9GHz
Turbo clock – 4.3GHz
3. Intel Core i9-12900K
The best high-end Intel processor Over the last couple of generations, Intel's flagships haven't been particularly impressive, but the Core i9-12900K changes that. According to our testing, the Core i9-12900K can occasionally outperform the AMD Ryzen 9 5950X, which it competes with, by as much as 30%. Although it has a significant advantage in gaming, the Core i9-12900K shines in workloads for content creation, where it outperforms the competition. The recently released AMD Ryzen 7 5800X3D is yet another competitor to Intel's top gaming processor. It consumes a lot of power, but modern Intel chips all do.
Specification:
Cores – 16
Turbo clock – 5.2GHz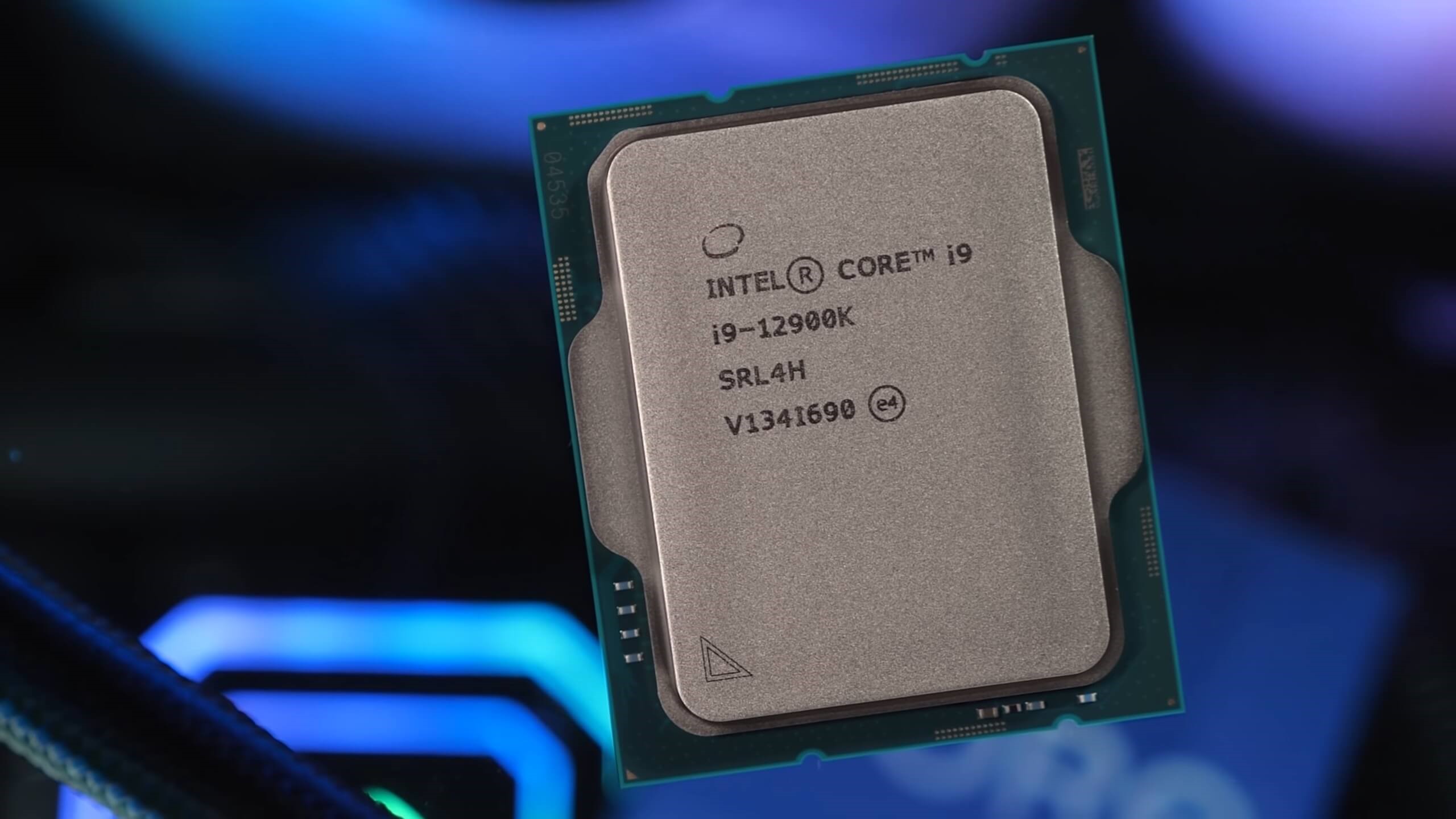 4. Intel Core i9-12900KS
The fastest Intel processor The Core i9-12900K has long held the title of the best processor available, but it is currently facing competition from within. This limit is slightly pushed by the Intel Core i9-12900KS, a specially-binned and overclocked 12900K. It is faster than the 12900K, though not significantly, making it the fastest CPU available in 2022. But even though it's a superb desktop processor, it has some drawbacks. Although it is currently the fastest Intel CPU, it is not the most affordable. It is quite expensive when compared to mid-range options and even more so when compared to the Core i9-12900K.
Specification:
Cores – 8
Threads – 24
Base clock – 5.2GHz
Turbo clock – 5.5GHz
5. Intel Core i7-12700K
The best Intel processor for gamers Choosing the right graphics card may be your main priority when building a gaming computer, but the processor is also crucial. Although you don't need the best of the best (in this case, the Core i9-12900K), you still want a reliable processor when choosing a gaming CPU. A good processor is advantageous for many CPU-limited games, but you don't have to pay too much to get the most expensive model available. The Intel Core i7-12700K enters the picture here.
Specification:
Cores – 12
Threads –
Base clock – 3.6GHz
Turbo clock – 5.0GHz
6. Intel Core i9-12900H
The best 12th Gen Intel mobile processor Alder Lake mobile CPUs are gradually standardizing in some of the best gaming laptops, introducing the new generation to fans of mobile gaming. Now let's talk about the excellent but pricey Intel Core i9-12900H mobile CPU. The Asus ROG Strix Scar 15 laptop is equipped with an Nvidia GeForce RTX 3070 Ti and a Core i9-12900H processor. These two parts will undoubtedly work together to deliver next-generation gaming capabilities, and depending on the configuration, the cost is still manageable.
Specification:
Cores – 14
Threads – 20
Base clock –
Turbo clock – 5.00GHz
7. Intel Core i3-12100F
Optimum 12th generation Intel processor for under $100 Many of the marginally older CPUs on this list were dethroned and replaced by their 12th-generation counterparts with the introduction of the current generation Intel Alder Lake processors. There is no denying that this processor line has been successful for Intel, which is evident even in affordable models that cost close to $100, like the Core i3-12100F. The Intel Core i3-12100F offers excellent value for the money and has a sizable range of tasks it can perform, despite being firmly in the entry-level range. It should perform significantly better than the previous budget king (Intel Core i3-10100F).
Specification:
Cores – 4
Threads – 8
Base clock – 4.3GHz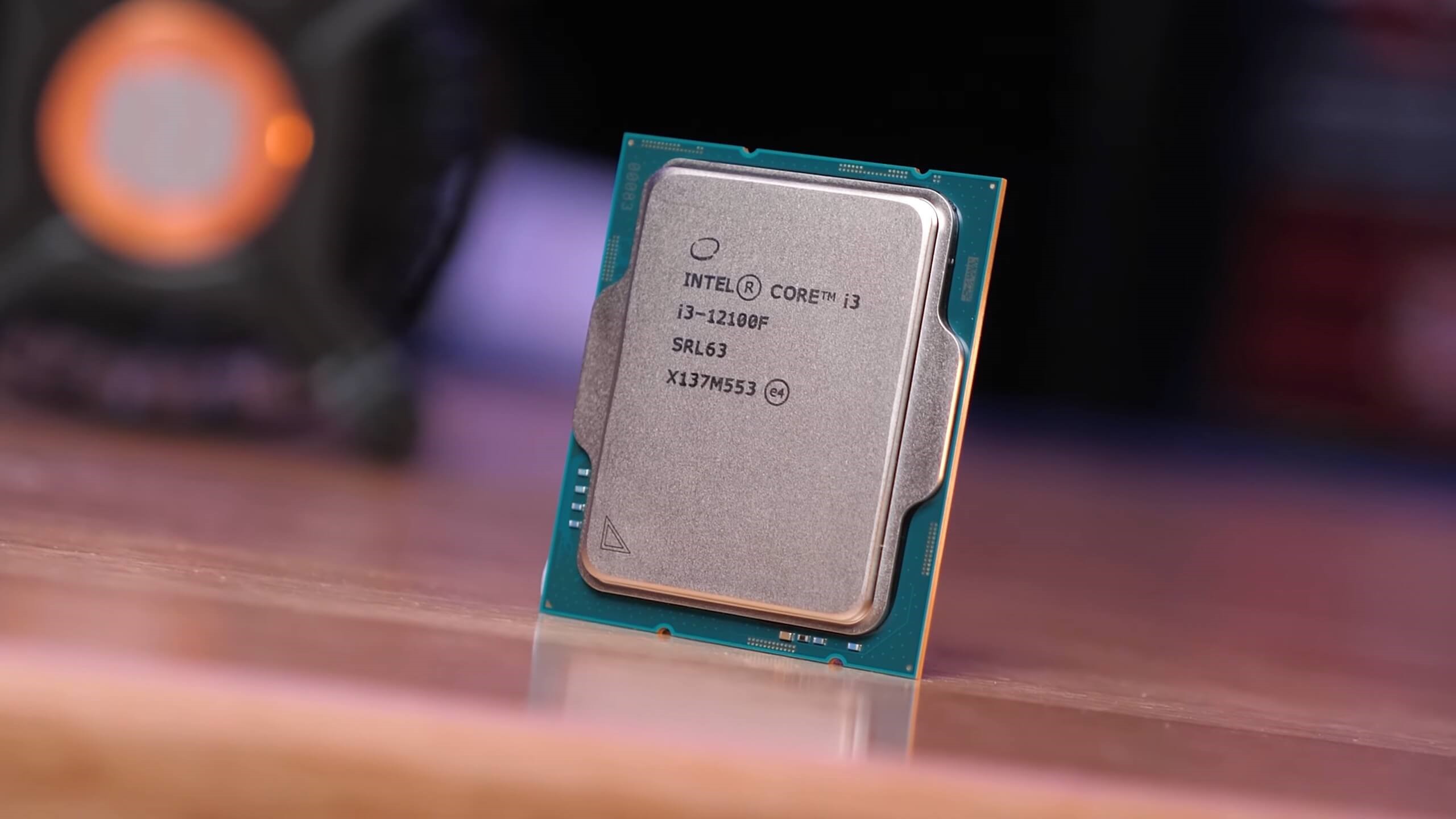 8. Intel Core i7-11375H
The best 11th Gen mobile Intel processor The Tiger Lake mobile processors are excellent, even though the desktop processors from that generation may not always be users' favorites. We suggest the i7-11375H for a great balance of performance and power. It has four cores, eight threads, a base clock of 3.3GHz, a mind-boggling boost clock of 5GHz, and uses less than 35 watts of power overall. The new Tiger Lake H35 processors from Intel, which are aimed at portable gaming laptops with 14-inch screens, are led by the i7-11375H. Although many manufacturers are still selling notebooks with last-generation CPUs, the processor can be found in laptops like MSI's Stealth 15M. Despite having comparable specifications, the i7-11375H outperforms even the best Tiger Lake chips thanks to its increased power budget.
Specification:
Cores – 4
Threads – 8
Base clock – 3.3GHz
Turbo clock – 5.0GHz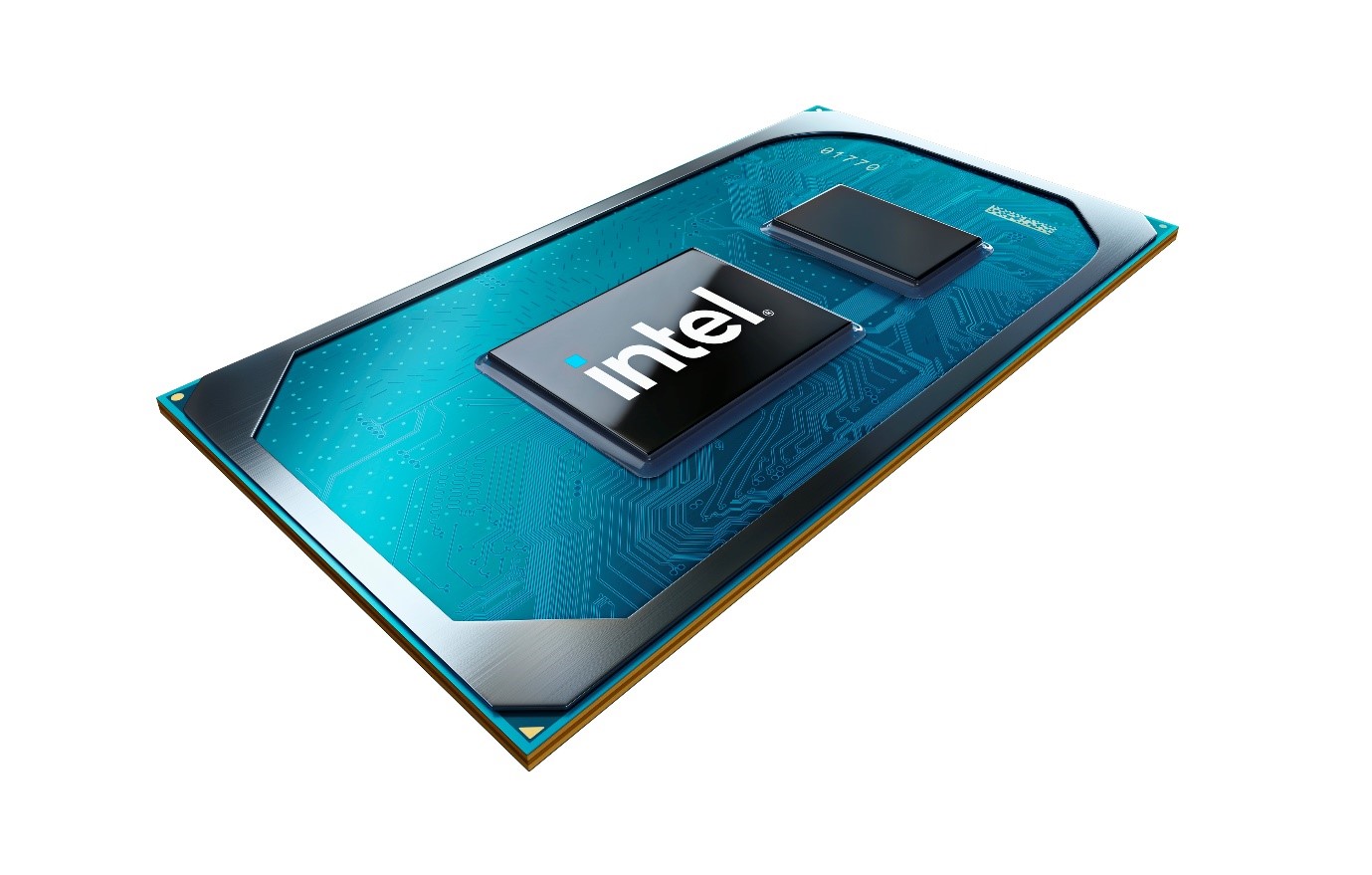 9. Intel Core i3-10100F
The best Intel processor under $100 Budget PC building can seem like an impossible task, so it's always exciting to find parts that fit neatly into a build while still performing well. Despite being a part of Intel's 10th generation of processors, the Intel Core i3-10100F still falls under that heading. It's one of the best low-cost processors available, and even though its price hovers around $100, it has a lot to offer. Because this processor isn't very power-hungry, you won't need to upgrade your power supply to make room for it. It will function perfectly in beginner to intermediate PC builds. It's important to note that the Core i3-10100F lacks integrated graphics.
Specification:
Cores – 4
Threads – 8
Base clock –
Turbo clock – 4.0GHz
10. Intel Core i3-12100
This is one of Intel's most recent low-cost gaming options. You can blindly choose this processor if your spending limit is extremely tight. It's also among the top Intel processors for beginner gamers. Its single-thread performance in this price range is unmatched. Additionally, it makes use of the most recent Alder Lake architecture, which drives today's top-of-the-line Intel processors. However, since this is a locked chip, any attempts to introduce overclocking to extract more power from this bad boy will fail.
Specification:
Cores – 4
Threads – 8
Base clock – 3.3GHz
Turbo clock – 4.3GHz