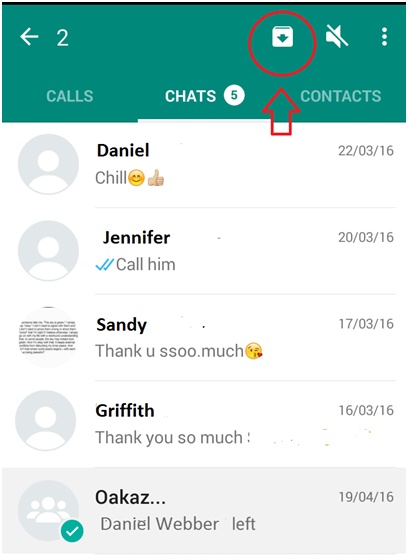 Top 10 WhatsApp Tricks That Every User Should Master
1. Bold, italics, and strikethrough can now be a part of your replies. You can now emphasize your messages on WhatsApp with the following helpful tricks:
For Bold: Add an asterisk (*) before and after every word or a sentence.
 E.g. *Harry Potter*, *Harry Potter is a wizard*
For Italic: Add an underscore (_) before and after every word or a sentence.
E.g. _Hello_, _Have a good day_
For

strikethrough

: Add a tilde (~) before and after every word or a sentence.
E.g. ~Not~, ~Not now, not ever~
2. Snoop on your contacts to check if they've read your messages. This is a handy trick especially on WhatsApp groups; this is used to keep track of not only the delivery time of your texts but also to know who already read them and ignored your message.
Steps:
Press hold on the message until the light blue shade over it appears. It means it is selected and then tap "Info."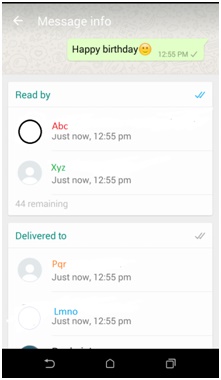 3. Enjoy uninterrupted WhatsApp calls even on low data. To cope up with low bandwidth data in many countries, WhatsApp has recently introduced a feature to minimize the use of mobile data on one of the most sort-after-features, the WhatsApp calls. If you happen to thrive on poor connection, just do the following:
Go to WhatsApp Settings>Data Usage> Under Call Settings, tick low data usage.
4. Quit deleting chats, just archive them! Do you have too many chats on your WhatsApp? Tired of swiping down through all of them but wish to part with none? Here's the trick you need:
Continuously press hold on the particular contact's chat and along with many options on top, you'll get your option to archive it.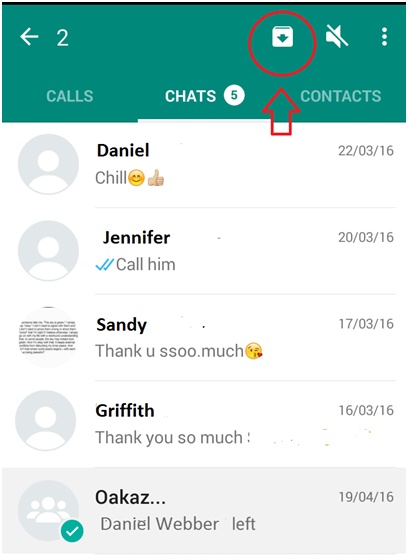 5. Maintain the secrecy of reading a message without letting the other person know. If you know the tricks to track your message delivery and reading time, others know too! How to be sly and escape scrutiny?
Before opening the text, turn off your mobile data or switch to airplane mode, now read it, turn everything back on and voila! You've done your act discretely!
6. Mark important messages as Star. Are many of your important details getting lost in the long conversation history, making you scroll all the way back through unending messages? Never mind, here's a trick to get through this!
Press hold for long on the message you wish to mark a star, you'll now see a star on top, select it for saving that bit of text. You can later go to Starred Messages to see the selected information.
7. Check if WhatsApp is connected to the network or not. Do you often travel to new places and open launch WhatsApp to see no messages and then check on last seen to ensure connectivity? We have all been there, done that! Wondering if WhatsApp was connected while on roaming! So how do you check to ensure this?
Go to> WhatsApp Settings->About and Help->System Status. WhatsApp would flash the following if connected to the network.
8. Assign customized tones for different contacts. This trick helps in knowing who texted the moment phone rings with the uniquely assigned tone. There are numerous tones to choose from, and one can use this on both individual and group chats by following a few simple steps.
Go to contact of your choice> custom notifications> enable by clicking on Use custom notifications. Now select any customized notification as per your preference.
9. Email all your conversations. Sending long list of screenshots of chats burdens you? You can now send your WhatsApp conversation as emails:
 After opening a contact's chat, go to the three vertical dots on top right corner> select email chat. This will direct you to your signed-in email (or Gmail) where you can email the whole conversation as an attachment.
10. Reply directly by turning ON Popup notifications. Incoming messages will directly appear on your screen, and you can reply to instant messages without opening the app.
 Go to> WhatsApp Settings> Notifications> Popup Notifications> Turn on.
Any incoming message will now look as follows: