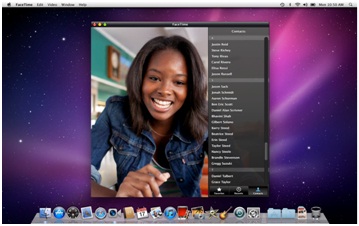 The 13 Most Popular Communications Software
Communication is an important part of everyone's life, perhaps the most important part. Here are tools that make the need for communication both easier and deeper.
1) Skype
Skype is a snazzy little tool that was first released in late 2003, from then one it took off. At present Skype has around 600 million users. Skype is perfect for both business and personal relationships and is a refreshing break from the mechanic feel of emails: it returns face to face communication to the table and really fosters intimacy. This software comes as a small download and allows a person to place internet calls (even international) , text messaging, voicemail and much more besides. An easy to use an understand format allows anyone to take advantage of this service.
Cost: It is generally free, but there are membership options (not really necessary) .
2) Gmail
Gmail is a popular emailing service that provides a simple layout combined with a large storage space. Gmail has been consistently praised because of the low level of spam that gets through its filters. It comes with all of the expected features: compose, inbox, outbox etc. However it does manage to add its own sparkle to these features: pop up composition boxes that allow you to keep an eye on your inbox, custom themes and video chat are just a few examples. Gmail is also becoming quite common on phones; when added to the fact that it load quickly and uses a small amount of your resources it becomes an easy first choice.
Cost: Free
3) GTalk
Gtalk is another tool, provided by Google, to allow for video calls. It has certain advantages over similar products: it is does not require a download and is low on bandwidth consumption (25mb per hour for audio) . A person can use many recognizable features such as group chat, instant messaging and translations. However businesses may be disappointed as it does not naturally support conference calls. To add to that: it is only available in the USA and Canada. Still, it's a reasonable product.
Cost: Free
4) Raptr
Raptr is a gamer's delight. It is a multi platform communication system designed to connect games that do not originally come with the feature; it also provides detailed stats on your gaming preferences such as hours played and games bought. Raptr also come built in with a trophy system that allows you to boast your own skills or grimace at others. The cherry on top comes in the form of exclusive, in game, gifts that you can unlock just by using the Raptr system. It comes in the form of a download.
Cost: Free
5) Steam
Following on in the path of the gamer, Steam is a hugely popular gaming service. It can be used to purchase games and sets at competitive prices, make and manage friends, send and receive messages and so on and so forth. Steam is a client that must be downloaded to be used; but it is well worth the effort: there are around 1900 games available on steam and it even hosts videos.
Cost: The client itself is free.
6) Facebook
Facebook. What doesn't it have? Here's what it does have: messaging, gaming, video calling, promoting, videos, images even celebrities. This is a multi use gem; in one stroke it can help businesses and families. For years now it's been connecting millions from all over the globe; it has come to point where one can even send gifts over Facebook. All of this is held inside any easy to use platform that is quick and efficient. And as we all know: there's no download.
Cost: Free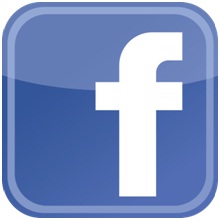 7) Hotmail/ Outlook
Hotmail is quiet ancient when compared with some of the services on here. That said, it is well known: Hotmail is an emailing service that comes with all of the badges and scars that you would expect from an emailing platform. It has quite a cursed history when it comes to spam filtering; many people switched to different providers as a result of this. In response Microsoft upgraded/ switched to Outlook. This seemed to have at least stemmed the spam problem and it truly excels at organizing your emails and contacts.
Cost: Free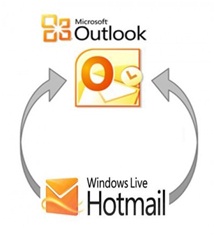 8) Twitter
Twitter is another well-known social networking site; it is a powerful advocate for micro blogging (short messages known as tweets) and simple layouts. There isn't much to twitter that is unique, but it still manages to provide a useable replacement to other services such as Facebook. Twitter's strong point seems to be the swift manner in which it can be used: this makes it ideal for professionals and businesses; whether it be to promote or to relay information (or gossip, probably gossip) .
Cost: Free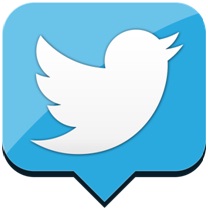 9) VoxOx
This is a tangible alternative to Skype and its kin. VoxOx comes with the ability to call any other VoxOx user, but it also allows you to access land lines and phones at cheap rates, transfer files (up to 100mb) , make conference calls, record voicemail; and all of this on a global scale. To sweeten the package the service has been made available for mobile users, so now you can access free calls from anywhere.
Cost: Free
10) ooVoo
Skype is quite a perse product and most people only use it for a small number of things. If you only happen to use Skype for chatting then ooVoo may be perfect for you. It makes setting up calls very easy and you can even participate in conference calls with up to 11 other people! The only real downside to it is the fact that advertisements are present, though if this is unacceptable to you they do provide an option to remove them via premium membership.
Cost: Free, with membership options.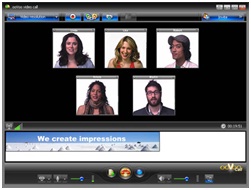 11) Grasshopper
Grasshopper provides relief for businesses. This service is similar to PBX systems, but it's generally a lot cheaper. It comes with all that a business could ever need: support for multiple users, notifications, greetings and separate extensions. It does come at a price though, but you aren't going to get this kind of functionality out of Google or Skype and there is a range of plans available to suit your needs.
Cost: Membership starts at $12 a month and goes up from there.

12) Face Time
Face Time is geared specifically towards video chatting and is designed for Apple systems (including Macs and iPhones) . It supports high quality sound and video (720p) . A person is able to communicate with most Apple products as long as both parties have Face Time installed. To help you in your endeavours it comes with notifications, favorites and recent contacts. All packaged together in an elegant little interface.
Cost: Only $0.99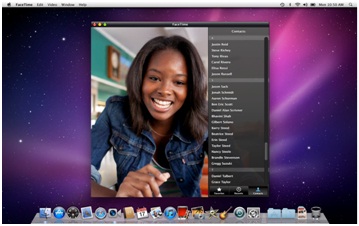 13) Tinychat
Again geared towards multiple users, Tinychat is fantastic if you do not have the patience for downloads and logins: it's all browser based and you don't even have to make an account and it just so happens to comes with a clean, simple, interface. Also, because it is Flash based, it should be suitable for most browsers. The basic service is free and provides support for up to 12 inpiduals.
Cost: Free, with membership options.