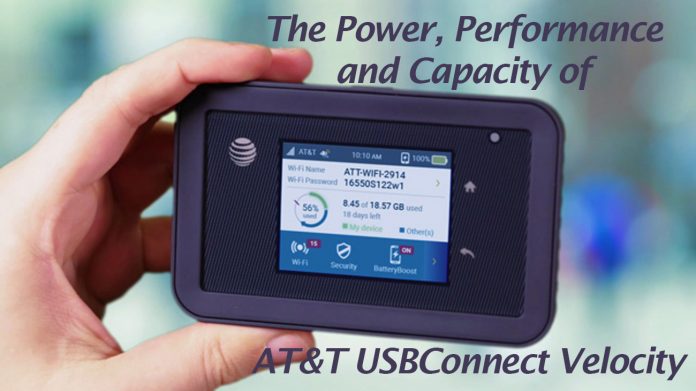 The Power, Performance and Capacity of AT&T USBConnect Velocity
The AT&T USBConnect Velocity balances size, features, speed and compatibility better than its competing products in the market today. It offers the best possible way to connect your PC or Mac with AT&T's 3G network.
This product looks like a flash drive. It has a breadth of three and a half by one by 6 inches. No problem is encountered because it fits in any port. It has an indicator that can tell whether if it is in 2G or 3G module through a multi-color LED.
As a plug-and-play device, this modem automatically starts once plugged in and it is compatible both with Mac and Windows.
Specifications:
Following are the specifications of AT&T USBConnect Velocity:
Service Provider: AT&T
Cellular Technology: GPRS, EDGE, UMTS, HSDPA
Bands: 850, 900, 1800, 1900, 2100
802.11x Connectivity: No
Compatibility with Mac: Yes
Like other products with the same features and purpose, it has a microSD card slot which can be used as a storage device so files can be transferred from one PC to another. The AT&T USBConnect Velocity is a very sophisticated gadget. This device can also work with other 3G networks aside from its own, AT&T.
Comparing the AT&T USBConnect Velocity to the Sierra AirCard 890 and the AT&T USBConnect Lightning, this product was tested many times. Similar performance was seen in these results; meaning the AT&T USBConnect Velocity can compete with other products and can even level its performance to others in the market.
With the testing, AT&T USBConnect Velocity was proved to be the fastest in peak speed for uploading while second to Lightning for downloading. The average speed recorded was in line with the other at 1.33Mbps and 638Kbps for down and up respectively.
However, pertaining to an issue on its LED, the activity light is large, so it should have been used as an on-device signal meter like that of the A600 Cricket modem.
Like any other product, innovation is always fast paced. In the future, AT&T shall introduce an HSPA+ 14.4 standard which is much more on the speed than any other product supported by AT&T.
For now, USB modems are still the best way to be online because AT&T still doesn't have the Wi-Fi hotspot. With the AT&T USBConnect Velocity's performance, style and elegance, it is still the best choice among other products available in the market.
Just a reminder, connectivity is still based on the location and capacity of the unit used to connect.