Do You all know what a webcam is? It is the camera present on your laptop or desktop. But do you know that your webcam can do many things other than just clicking the occasional selfie or recording you during a chat? You can have many other features as per your needs with the help of a webcam software. This article will list the most popular and innovative webcam softwares
1) ManyCam
It is an application program that enables its user to use their webcam with multiple video chat and video streaming applications. It comes with a feature that can remove or replace your background with images during video chats, conferences and virtual classrooms. Also, it  enhances your video quality and even serves professional streaming services. There are many other tools that can aid  you in creating and presenting an excellent presentation. It has more than 15,000 effects and almost 12 languages serving all around the world.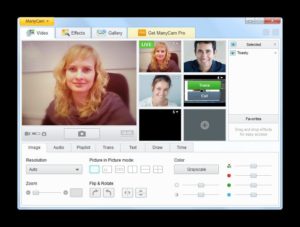 2) YouCam
It is indeed the best webcam software for everyone including people related to business enterprises, streamers and home users. Do you worry about your appearance on a video chat? If yes, then  it is seemingly the right software for you because it can apply real-time skin enhancement and makeup so that  you look  best without hassle. It can connect to any service including-  Zoom, Skype, YouTube, Facebook, etc. Apart from that,  it can record in HD quality and can also create presentation videos. It contains many filters and features in order to offer  the best experience.
3) Movavi Screen Recorder
With the help of this software, you can easily screen record your  desktop and laptop. The screen recording will include the audio, and you can also do changes/edit with different tools which are equipped in the software.  It is easy to use in just three simple steps and it is available for both free and paid versions.
4) GoPlay
It usually serves multiple purposes, like editing any video or screen recording. The exciting feature in the app is subtitles i.e., you can add subtitles to your video and increase its reach. The remarkable thing about the app is its Library of Hollywood movies tones. And, not only video, but you can also edit pictures and audio as well in it. The only disadvantage it comes with is that the app is not free.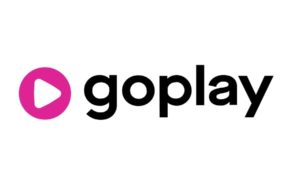 5) iGlasses
As evident, on Macs iSight, the camera is not customizable, but with iGlasses, you can have control over it. You can control your webcam setting with the help of iGlasses and can easily select/deselect applications according to your preferences.
It can be integrated with the major applications and is also compatible with Logitech QuickCam, Macally IceCam, iMage USB Webcam, or any other camera.
6) BandiCam
This software is for screen recording and screen capture of any video or photo in high quality. Now you don't have to compromise on the quality because BandiCam will provide you high-quality videos  as well as pictures. It consists of three modes: Screen recording mode (records screen), Game recording mode (records the target created in DirectX or OpenGL) and device recording mode (records webcams). Fortunately, this app is free but will have a watermark, which can be removed only by  availing the subscription.
7) Windows Camera
It is one of the fastest and easiest software ever built, that can take amazing pictures automatically by setting a timer. You can pause your video at any moment  to get the picture and the software will  merge them together in a video. With this feature, you can skip  the unnecessary and boring parts. It has many other features as well like allowing you to grid your pictures and backup them in one drive.
8) Logitech Capture
It is an all-in-one software where you can record, connect and share . You can record from multiple sources and can even switch between six screens. You can broadcast yourself on your favorite social media platform and also you  get to personalize your video content with live-text overlays. The software can apply filters, borders and transitions to your content, and you can switch between sessions by setting up to six profiles.
9) Debut Video Capture Software
With Debut Video Capture Software, you can capture video from a webcam, network IP camera, or video input device and save them in the formats such as avi, WMV, flv, mpg, mp4, MOV, etc. . You can even adjust colors and effects before recording and it provides with an option to change the video resolution, frame, and size. You can also screen capture the entire screen or the selected portion.
10) Webcam Toy
Are you a selfie lover  but don't have a good smartphone? You can do all these on your PC as well. Yes, you heard it right. With a webcam toy, you can click your perfect selfie, post and flaunt. There are more than 80 photo effects you can choose from. The app is entirely free; you have to give permission which can be done with just a click. It is available as a web app and browser extension.