Microsoft has launched its new operating system update "Windows 11" on the 24th of June 2021. Windows 11 has focused more on productivity and came up with major upgrades, which will be very helpful for the users. It has been more than six years (Windows 10- 29 July 2015) that we will see a new version of Windows. Users of Windows 10 will get a free upgrade to Windows 11. Microsoft has worked on the design and offers more space without any jumble. Microsoft has made it more user-friendly than its predecessor, Windows 10.
The Top 10 features are as follows:
1. Start menu and Task bar
The start menu has now been placed in the middle of the bottom panel to make it easy and convenient for users to search stuff quickly. Previously, it is placed at the left corner of the screen. However, if the users don't want to keep it in the center, then they can change from the settings to the left corner.
2. Snap Layouts
This feature is found in android mobile. It offers multiple windows where one can run different software for multitasking. In short, one can run two different windows with multiple software and can do a variety of things. It provides a simplified way of multitasking for the users.
3. Personalized Widgets
Widgets are generally associated with android, IOS, but now we can have it in Windows 11 powered by AI. We don't have to search the widgets in the navigation bar; it is available on the desktop itself. It will make your work hassle-free.
4. Desktops for Multitasking
One can segregate different software desktops to make their work convenient to use. One can segregate the desktop into gaming, college/school, and work, etc.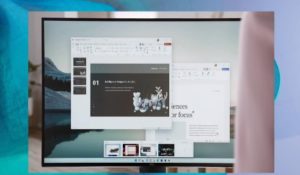 5. Android Apps support
One can download android apps from the store powered by the Amazon App store or Microsoft store and operate them. Earlier, there were no android apps available on Windows. Android apps will run both on the Intel and AMD processors, which makes this feature astounding.
6. Auto HDR
Now, here's good news for Gamers. This feature will help to bring High Definition Resolution, quality gaming experience. It is also helpful for the developers to develop games that will help us better gaming and viewing experience.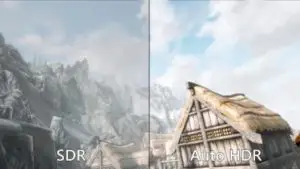 7. Microsoft Teams in-built
There is a new feature as Microsoft teams in Windows 11. It integrates into the taskbar desktop. The users can connect through chat, text, video, or audio with their contacts.
8. TPM (Trusted Platform Module) version 2.0
Along with the design, upgrades, and other features, Microsoft has upgraded the security in Windows 11. This chip is needed for the upgrade to Windows 11.
9. Settings page & Windows updates
After the launch of Windows 10, Microsoft has worked on the settings page in the latest upgrade. It is categorized into menus and sub-menus with a static pane at the left. Breadcrumbs are also available for navigation and settings options. Windows 11 will have a faster update process, and the updates will be 40% smaller than the previous version. If one has not updated the system, then while starting your windows, it will show up the estimated time required for the update.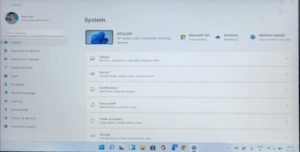 10. Touch support
Windows 11 has become more touch-friendly. The spacing between icons, the text has been improved so that the users can experience a smooth touching experience without hanging issues. Also, the themes, background image, text size, etc. have improved in this upgrade, and the users can also use the voice typing feature. The new touch screen keyboard has integrated gifs from Tenor.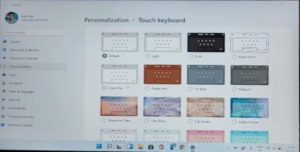 Other than this, we have much more features like AMR Emulation, modified gesture controls, modern media control, and file explorer, New wallpapers, themes, sounds, Lock screen, and much more. But, these are some salient features that one should know about Windows 11.