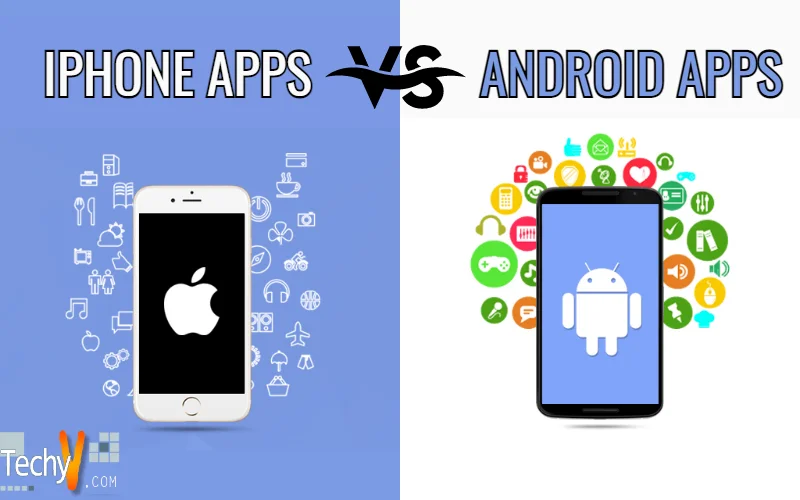 With apps today boasting cross-platform compatibility, it is really tough to find apps dedicated to a specific platform. Facebook, Twitter and Skype are some few examples of these, although other "useful" apps like calendars, wallpaper changer and spirit levels are also among those available to users of either platform. What we are going to look at here is the 5 apps for each platform which really make the best platform and apps compatible.

VS.
5 Best iPhone apps
Below are the list of five (5) best applications that suits the iPhone environment and platform.
1. EVERNOTE
An application that has the ability to create simple text notes, snapshot photos and even audio notes with recording voice memos. EVERNOTE for iPhone is possibly the best app to have. Make notes out of anything and everything. With the ability of creating simple text notes, snap photos and even audio notes with recording voice memos, there is nothing more to ask for. Synchronize your notes between your Mac and PC automatically and search text in snapshots taken by your camera.
2. Dragon Dictation
Tired of tapping your touch screen phone from time to time to do several texting, sending emails, making notes and so on? With this new Dragon Dictation app on your iPhone, all you have to do is speak to your phone and because it is equipped with a higher version of voice recognition software it allows you to make notes and send e-mails up to 5 times faster than typing on the keyboard. Update your Facebook or Twitter status by voice command using Dragon Dictation for iPhone.
3. Swype
A new, innovative and intuitive input method for touch screens. Swype can make typing a lot faster and more fun. It is capable of producing up to 40 words per minute, by typing on the virtual keyboards without lifting your fingers. You just have to quickly swipe your fingers with a single continuous motion in order to form your desire word, and then releasing your fingers to finally see what you have just typed.
4. Photoshop Express
Photoshop's gone mobile. Equipped with powerful features such as Dodge and Burn tools for adjusting exposure; Crystallizing effects for a more attractive and unique photo and POP for turning a photo into a plain old black and white with a splash of color. You can also add a quirky comment in a caption or thought bubble or you can simply use the Auto Correct feature to browse between 5 different adjustment option combinations.
5. Instagram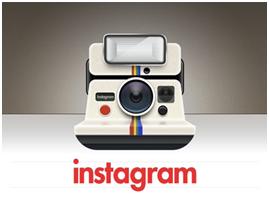 Just like any other social networking sites specifically Facebook, Instagram is a fun new way to share pictures about your life with friends, family and even to the whole world. This application is so user friendly, it is so easy to understand and use. All you need to do is take a photo, choose from a range of filters to suit the mood of the photo and instantly upload and share it to the whole instagram community. You can also make your photo look like they were taken by professionals.
5 Best Android apps
1. WINAMP
How cool can one;s phone be if it has Winamp on it. This application is available as a free version with features that includes playlist and queue management, SHOUTcast radio and even one-click importing from your iTunes library. If you want to have additional features, all you have to do is make an upgrade for a few bucks and you can instantly customize your home-screen, cross-fade between songs, browse by folder and even tweak it up with a 10 band equalizer. Cool isn't it?
2. SHAZAM
Have you forgotten the name of the song that's playing? Well then, you don't have to worry because Shazam can tell you. This application has the ability to Instantly identify the song in the background. You can also get full information on the track, download the video, purchase it online, view the lyrics and even get an up to date info on any tours the artist may be on in your area and buy tickets by using Shazam app.
3. Dropbox
Dropbox allows you to save any files directly to your computer, phone and the dropbox website. Transferring only changes to files, and not the files themselves, which makes Dropbox a one of a kind application. With Dropbox you can share your files with friends and colleagues and see their amendments and comments in an instant. With full encryption and un-delete options, there is no need for you to worry about your data.
4. Launcher PRO
With super-smooth scrolling, access your apps in a way that suits your preferences. Customize the layout and grouping options, create a shortcut dock or use the app drawer with an improved fly-in effect. You can customize up to 7 different home screens.
5. Amazon Kindle
Read Amazon kindle books straight from your Android device. The best part is that you don't even have to own a Kindle device. But if you do, using the Whispersync technology, synchronize your current page and bookmarks between your phone and Kindle. Access over one-million kindle books using the Kindle app for Android, which you can get for free. This application is perfect for people to proclaim themselves as bookworms.