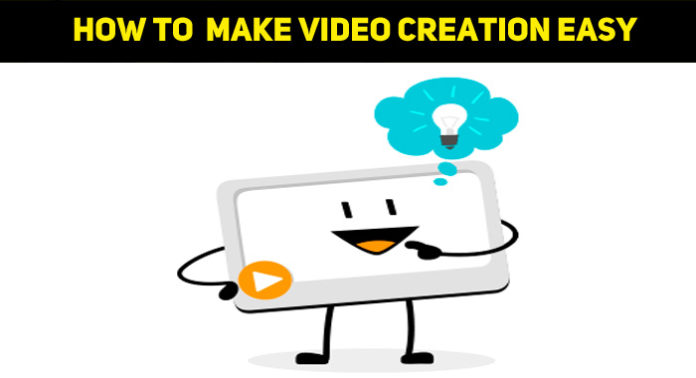 Video content is now in demand more than ever before. When you look at the internet today, it's all about user engagement and immediate satisfaction. And this is why social media and on-demand video content are both completely changing the way we use the internet for pleasure, business and everything in between.
And with so much attention on video content, for businesses and brands of all sizes, it's all about video content creation and providing audiences with the best experience possible. However, just as important as the video itself is the process in which a business or organization can seamlessly create the best video content process within their organization.
This is something simpleshow has been helping content creators and organizations for several years now. With the drag and drop platform, anyone can create high-production explainer and walkthrough videos without the need for any technical, design, or video editing skills.
And with more organizations now focusing their efforts on building virtual teams and connecting with freelancers, employees and team members working from home or other remote locations, simpleshow is proud to announce that their video maker tool is now available through Microsoft Teams.
simpleshow Video Maker, the Easy Way to Create High-Quality Explainer Videos
With video content and user engagement now getting more attention from businesses and brands than ever before, not only does everyone want to create more of it, but they also want to provide the best user experience possible. This is something that simpleshow has been focused on for many years now. With Covid-19 completely changing the way we all work and conduct business in the world today, their AI-powered video creation platform is now in demand like never before.
What makes simpleshow stand out from other video creation tools is that there are no technical or design skills required. Start by choosing from a variety of storyline templates. Then write up the perfect script for your video by using the templates provided by simpleshow. Once this is done, please sit back and let their AI-powered video solution automagically create the final explainer video for you. It's easy, fast and fun… while also being fully customizable to fit your needs.
As more businesses and organizations continue to move away from in-office working environments and continue to go virtual, more video training, tutorials and lessons are required to get the job done. And when it comes to learning and education through video, it's not just for business. Through video, teaching and learning have been on a growing trend year over year for professionals, educational services, non-profit organizations, and personal use.
Like how Zoom's solutions are changing the way individuals and organizations connect online, simpleshow is doing the same through their AI-powered video creation tools. The CEO of the company, Karsten Boehrs, recently addressed the issue and concern of more organizations using online solutions to connect with team members and had the following to say:
"Many of our customers, especially the large corporate enterprises, work with the platform by Microsoft. Recently, the share of our digital customer meetings held in Teams has risen to 90%. Therefore, we have created the integration of our video maker into Microsoft Teams to make it more easier to create and use great videos in this environment".
With all of this in mind, it leads us to how all organizations and brands can get more work done by connecting through a platform like Microsoft Teams.
How Teams Can Create Better Video Projects with simpleshow Video Maker and Microsoft Teams
With more organizations, businesses and websites now relying on teams to get more work done, it's more important to make sure everyone can stay on the same page when it comes to new projects and getting work done in a timely fashion. As platforms like Trello, Monday and Wrike strive to offer solutions that connect with other members, freelancers, and virtual teams a lot easier, organizations of all sizes are quickly learning how to do the same through their own platforms SaaS and services.
This is exactly what simpleshow has accomplished by implementing their video maker platform and tools with Microsoft Teams.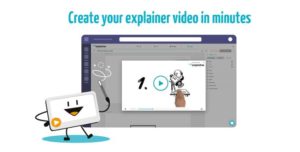 The process of connecting to simpleshow within Microsoft Teams is quite simple. For anyone already using Microsoft Teams, all you need to do is log into the platform, click on Apps, and then enter "simpleshow" into the search bar. After doing so, you can click on "Add," which will add the simpleshow video maker right into the Microsoft Teams platform. For businesses and teams focusing on their video content creation, it's a good idea to right-click within MS Teams and add a Pin to simpleshow video maker. This way, the application is just a click away.
Once all of this is in place, the process of getting started with your video artificial-intelligence powered video is easy. If you already have an account with simpleshow.com or through Microsoft Teams, you can log in and get started right away.
Some of the many other benefits associated with using simpleshow and Microsoft Teams for video content creation include:
One easy to use platform for all team members to create, comment and edit explainer videos.

Accessibility to the platform through a web environment or a desktop application.

All features of the simpleshow video maker app are accessible through the Microsoft Teams interface.

One simple login for each member through Facebook, Google, and/or Microsoft.

Easily share explainer videos to other Microsoft Team members through one interface.
With more businesses and brands focusing their efforts on video content creation and working with team members remotely, it's now more important and effective than ever before to have such a solution in place. If you are currently doing anything with online video or Microsoft Teams, we highly recommend you to look at the amazing design features and easy integration that simpleshow video maker has to offer.