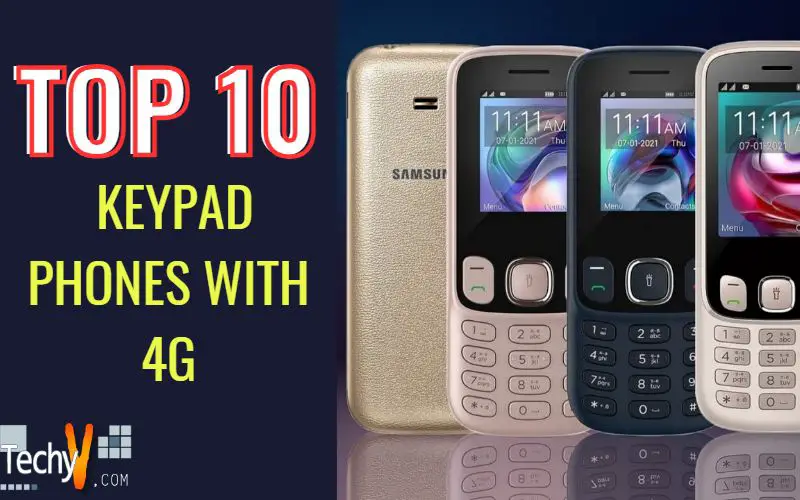 TOP 10 KEYPAD PHONES WITH 4G 
If you thought feature phones were extinct, you are mistaken. These phones are still in use today and are getting new features like support for 4G connectivity and others. Here are some of them if you're seeking a feature phone with a physical keyboard.
1. NOKIA 225
Despite the popularity of smartphones, 4g keypad mobile phones are still in high demand. Customers are eager to obtain Jio 4g keypad mobiles and 4g Keypad mobiles with hotspot, driving up demand for 4g keypad mobiles. These feature phones have a keypad and physical buttons in addition to a non-touchscreen display. Such phones have excellent battery life because they have a small display.
2. NOKIA 215
A nice keypad phone with 4G support is the Nokia 215. It has a 2.4-inch QVGA screen and Unisoc UMS9117 processor within. This comes with 128MB of internal storage and 64MB of RAM, as well as support for a microSD card. In addition, the Nokia 215 has a 1150mAh battery that provides 19 hours of talk time and up to 24 days of standby time. It also supports dual SIM cards. A VGA camera and a 3.5mm audio jack are also included.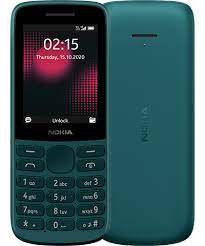 3. JIOPHONE 2
The company's 4G feature phone is the JioPhone 2. A 2.4-inch QVGA display and compatibility for twin SIM slots are included. The phone has a QWERTY keyboard, a four-way navigation key, and a voice command button on the dedicated button. Google Assistant, YouTube, WhatsApp, Facebook, and other apps are also included. It has a whopping 4GB of internal storage and 512MB of RAM in terms of hardware. The smartphone has a front facing VGA camera sensor and a 2MP single camera for photography. The 2,000mAh battery is the same.
4. NOKIA 8110 4G
A feature phone with a 2.45-inch QVGA (240×320 pixels) curved screen is the Nokia 8110 4G. It has a 1.1GHz dual-core Qualcomm Snapdragon 205 SoC under the hood, 512MB of LPDDR3 RAM and 4GB of internal storage. The Nokia 8110 4G has a 2-megapixel back camera with LED light for taking images.
5. NOKIA 110 4G
A non-touchscreen, 1.8-inch QVGA TFT is available on the Nokia 110 4G. The Unisoc T1707 CPU, which has 128MB of RAM and 48MB of internal memory, powers the gadget. A 0.8MP QVGA camera is included, along with compatibility for 4G calls. The Nokia 110 4G also features a detachable 1020mAh battery with a 13-day standby time expectation.
6. QIN 1s AI
Considering that your phone has a dual core, 1.3 GHz, Cortex A53 Spreadtrum SC9820A, you can expect lag-free performance. Because the phone has 256 MB and 512 MB of internal storage, you may keep your local files, music, videos, and other items without worrying about running out of room. Additionally, the Qin 1s AI Phone has a 1480 mAh battery and runs the Android v operating system.
7. ITEL MAGIC 2 4G
On June 17, 2021, Itel Magic 2 4G mobile was introduced. The phone has a 2.40-inch display with a 240×320 pixel resolution and a pixel density of 167 pixels per inch (ppi). It has 64MB of RAM installed. A 1900mAh battery powers the Itel Magic 2 4G. In terms of cameras, the Itel Magic 2 4G has a 1.3-megapixel camera on the back. The 128MB internal storage of the Itel Magic 2 4G can be increased with a microSD card (up to 64GB). It was introduced in the colors black and blue.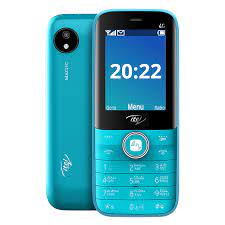 8. BLACKZONE XR
The BlackZone XR, 2.4 inch, is a fantastic feature phone with all the newest features, vibration, and JIO support. With the 2 MP digital rear camera and LED torch light on this phone, you can take excellent images. Features like Bluetooth, FM , Radio, Dual Sim, Inbuilt Memory, Games, Music Player, Internet Browsing, Video Recording, and Playback are available.
9. NOKIA 225 2020
Learn about the many benefits that 4G offers, like clearer call quality, seamless sharing, and multiplayer gaming. Platform: Unisoc USM9117 as the CPU. Long-lasting battery life, recognisable durability, backlight, and brightness adjustments let you get more use out of your phone. Consider the high-end design elements, such as the high-performance keymat, the separate function keys, the curved back, the easy-grip edge, and the glossy, hard-coated hues.
10. MICROMAX BHARAT 1
A smart feature phone made by Indian company Micromax is called the Bharat 1. It has a 2.4-inch display with a 240×320 pixel resolution. It sports a VGA selfie camera in addition to a 2-megapixel camera on the rear. The phone is powered by the Snapdragon 205 CPU.