Today all our day-to-day work is dependent on mobile phones, especially during this pandemic that has made us sit at home, whether it be our education or work for the offices.
So we need phones which can help us to cope up with ongoing challenges. One of the challenges is battery life. With multiple works, the phone battery gets low, and it takes time to get charged. This article will list the top 10 phones you can consider if you want long-lasting battery life and hassle-free work.
1. Moto G Power
If you are one of them, who do lots of surfing, watch many Netflix shows, use the phone 24/7 for different purposes, and are looking for a phone with long-lasting battery, then this is the right one for you. The Moto G power's battery can last for three days, and if used non-stop with a single charge, then it can last for 16 hours
Other features-
Storage- Upto 64 GB, 4 GB RAM
Camera- Triple camera
              16 MP (wide)
               8 MP (ultra wide)
               2MP (macro)
Battery- 5000mAh
2. Nubia RedMagic 6
It has an excellent battery life. The 6R can last up to 31 hours in 3G calls, ten and a half hours on web browsing, and nearly 13 hours while playing local videos. The phone has a 4200 mAh battery, and apart from this, the key feature of R6 is its AMOLED panel, one of the fastest screens among all phones in the market and the touch panel has sensing with 360 Hz rate.
Other features-
Storage- 128 GB, 12 GB RAM
Rear Camera- 64MP+8MP+2MP
Front camera-8MP
3. LG V60 ThinQ 5G
It has an insane battery life, with the capacity of 5000mAh, and it's pretty impossible to drain out such a battery life in a single go, making it long-lasting. The battery life of the phone is its vital feature of attraction.
Apart from the battery, other features are excellent too, like the camera quality is good and does not crisp while zooming an image, the display is also good and up to the mark.
Other features-
Storage- 128 GB, 8 GB RAM
Rear camera- 64 MP, 13MP
Front camera- 10 MP
4. Kyocera DuraForce Ultra 5G
If you are in search of a phone, which is water-resistant, handles drops and scrapes, then you can go with this one, as it is a rugged phone with good battery life. Its attractive feature is, it is a smartphone on the Verizon 5G network. The screen has been covered in Kyocera's own Sapphire Shield glass, which can protect the phone even if it's dropped from 5 feet.
Other features-
Battery- 4,500 mAh
Storage- 128 GB
Main camera- 23 MP
Front camera- 8 MP
5. Asus ROG Phone 5
It has been considered the battery life champion due to its excellent features. The battery can last up to 12 hours in 120 Hz mode, and while ramping the display at 144 Hz, it can last for 10 hours. It's the best phone for game lovers. Asus claims that the ROG Phone 5 can charge from 0% to 70% in just 30 minutes and complete in an hour. So the phone has a long-lasting battery with easy and fast charge. Battery capacity is 6000 mAh, one of the biggest among all other cell phones.
Other features-
Storage- 128 GB, 8 GB RAM
Rear camera- 64 MP+13 MP+5 MP
Front camera- 24 Mp
6. Samsung Galaxy A52 5G
Samsung has always amazed us with its ongoing launching of new phones. The Samsung Galaxy A52 has a battery life that will last for two days, claims Samsung. But if used continuously, then it will last for a day on a single charge. The battery capacity is 4,500 mAh. The phone has a 120Hz AMOLED display which is bright and immersive, with a small hole punch for the camera and is water-resistant with a 5G network.
Other features-
Storage- 128 GB
Rear camera- 64MP+ 12MP+ 5MP+ 5MP
Front camera- 32MP
7. Cat S62 Pro
The phone was introduced to solve the problem of the fast-draining battery. Cat S62 Pro has a solid battery that can last for a day if you are stuck at a place. The battery capacity is 5000 mAh, which is equal to 38 hours of talk-time and 44 days stand-by-time. It has a battery share feature, which allows you to charge the other phones and set a charging limit.
Other features-
Storage- 128 GB, 6 GB RAM
Main camera- 12MP
Selfie camera- 8MP
8. Moto G Stylus
It has an outstanding camera quality that can capture amazing shots in any situation, from sharp and bright low-light photos to ultra-wide-angle videos. Get up to two days of battery life with just a single charge, have a fantastic time watching videos, and bring it to real life as the phone has a vivid "6.4" Max Vision display. Excellent phone with unique features and long-lasting battery life.
Other features-
Storage- 128 GB, 4 GB RAM
Main camera- Triple, 48MP+16MP +2MP
Selfie camera- 16MP
9. OnePlus Nord N10 5G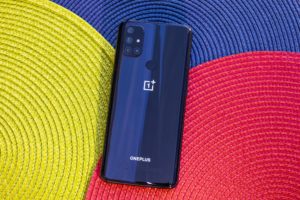 The OnePlus Nord N10 5G held out for 11 hours and 48 minutes on that test for long-lasting battery phones and was one of the best ones. Battery capacity is 4,300 mAh, which will last for a day if used continuously. The camera quality is impressive whether it's a day or night, light or dark, the quality stands out and captures the best. It has a big screen having high refresh rate which is 90 Hz. The phone is good-looking and available at reasonable rates.
Other features-
Storage- 128GB, 6GB RAM
Main camera- Quad, 64MP+ 8MP+ 2MP+ 2 MP
Front camera- 16MP
10. LG Stylo 2 V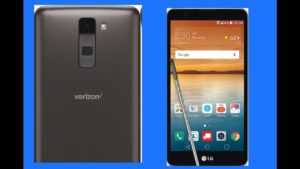 Lastly, we have LG Stylo 2 V in the list, which has an excellent battery life that can last for 6 hours and 6 minutes of runtime while streaming full-screen video at full brightness over LTE. Many users have given reviews that using the phone all day is not a problem as the battery life is good. The battery is removable, which gives you a chance to have spare batteries and have a hassle-free experience anytime and anywhere.
Other features-
Storage- 16 GB, 2GB RAM
Main camera- 13MP
Front camera- 5MP