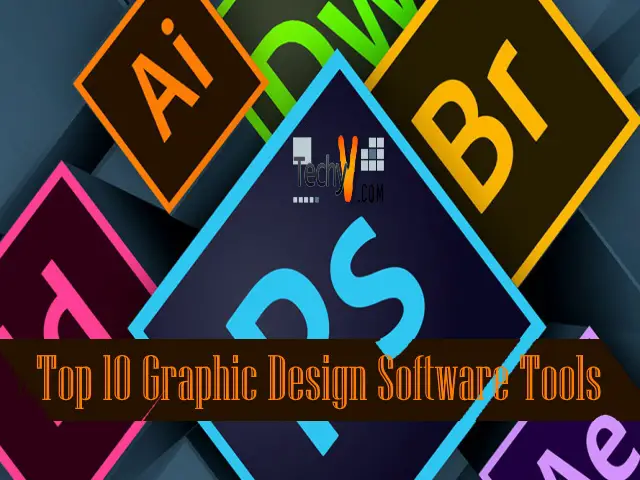 The Graphic Design software is a computer-based tool that enables users to visually display any model or modify any image into the desired format. However, these software tools are available in various categories like raster graphics, vector graphics, 2D, and 3D graphics tools. Users can use graphic design software tools to create various designs, logos, 3D images, animated pictures, etc. Graphic design software has made for the business and educational field easier. Through graphic design, the presentations can be more attractive. Additionally, this software enables users to convert vector images to raster images and vice versa. Let us see the top 10 graphic design software along with their features.
Adobe Photoshop

Along with photo editing features, Adobe Photoshop is much more efficient in designing graphics. This software offers multiple designing tools, which enables users to create the best graphic design. The excellent feature of this software is Adobe Creative Cloud, which provides interesting features like cropping, artboards, face aware liquify, design space view, synced libraries, a glyph panel, stylus support, etc. Additionally, it is a mobile-friendly tool. Users get benefitted from this tool in many ways. This software enables users to transfer files between programs, editing animations, editing video layers, customizable size of the canvas, etc. This tool requires a plan of $33.99 per month.
Adobe InDesign


Adobe InDesign is another most popular and user-friendly software tool to design various magazines, brochures, etc. This software is very useful for beginners. The feature in this tool called "Adjust Layout" enables users to add text and change design for better visualization. Another extraordinary feature incorporated in adobe InDesign is Sensei technology that eagles users to automatically resize the images. The benefit of using this software tool is it integrates graphics with text for optimization of files. Also, users can add tags, indexes, keywords, frames, footnotes, captions, etc. The price of the Adobe InDesign is $20.99 per month.
CorelDraw Graphics Suite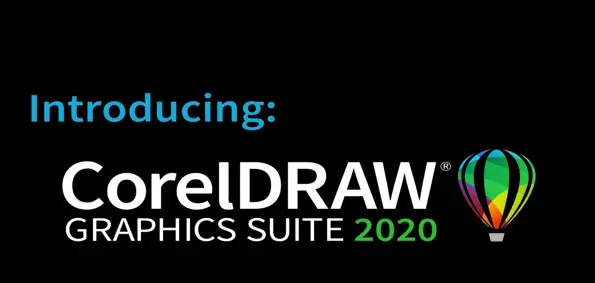 CorelDraw Graphics Suite is a specially designed software tool for professional graphic designers. It includes a wide range of features. Users can create anything for industries, businesses, marketing, etc. It has a huge set of apparel & textiles, signage & large format printing, Blueprints, maps, flexible, etc. Additionally, it includes 2000 vehicle templates, 1000 fonts, 350 professional templates, more than 500 frames, 600 gradients, vector, and bitmap images. This tool is compatible to work with Microsoft Windows operating system. It offers a free trial period of 15 days. Later, it requires a subscription plan of $16.50 per month.
Inkscape
Inkscape is one of the top software tools for designing graphics. It is easy to use and a user-friendly software tool available freely. The best part of this software is it gets regular updates. The latest update of this tool incorporates mesh gradients, checkerboard background, improved spray, and measurement tools. Additionally, users can change the code and write it according to requirements. But, this tool cannot be installed on macOS operating systems. It includes multiple themes, texts, fonts, effects, transitions, frames, etc. All the tools available for editing enables users to access them freely.
Sketch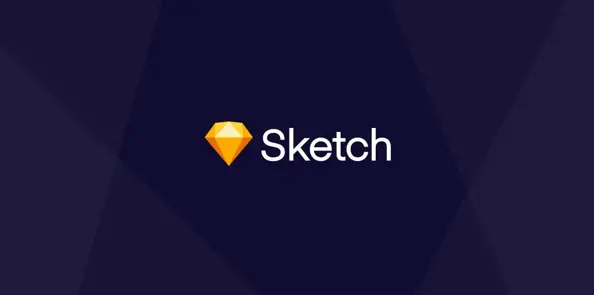 The Sketch software is yet another more popular and the most-used tool for graphic design. This software tool is based on the vector model and is best suited to design an application, web, or any interface. It includes various features compatible with mobile and web. Features included by this tool are grids, snap to grid function, snap to pixel function, etc. These functions are available to avoid imperfect alignment. Additionally, it includes customizable plugins, a huge set of templates, themes, fonts, effects, transitions, etc. The cost of a subscription to this software tool is very low. It just requires $99 per year.
Adobe Illustrator

Adobe Illustrator is the top software tool to design artwork, page layouts, corporate logos, website mockups, etc. Also, it offers a provision for users to create anything according to their requirements. The features incorporated by this software tool are commendable. Features of Adobe Illustrator include drag and drop options, multiple preset layouts, in-panel editing features for editing artboards, etc. This software tool is compatible to work with macOS and Microsoft Windows operating systems. The great advantage of this tool is it generates graphics based on mathematical equations. If the tool is used for personal use, it requires to pay an amount of $9.99. For business or enterprise purposes, users have to pay $33.99.
Affinity Designer

Affinity Designer is one of the best graphic design software tools available at a cheaper rate. It also offers a user-friendly platform, and it is much faster. The major feature of this tool is a grid system. It enables users to set up grids while creating video game graphics and icons. Also, it assists users to have control over angles and spacing to create a proper design. Additional features are the snapping tool, alignment guides, shapes, nodes, etc. This application can run on pixel art as well as a vector art environment. The one-time cost for this software is $49.99, which is very low.
GIMP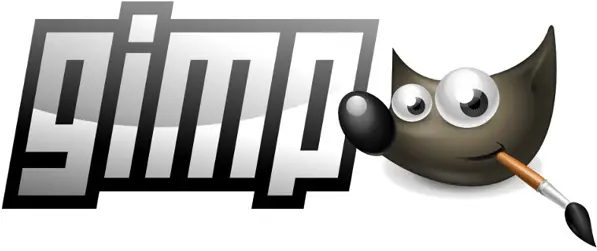 GIMP is an acronym for GNU Image Manipulation Program. GIMP is not only used to design graphics but also to edit and apply multiple effects to photos and images. It allows users to work effectively and offers a flexible environment. It has multiple plugin options for free. The best part of the GIMP software tool is there are regular updates available, which adds new features to the tool. GIMP offers an open-source platform for manipulating images and editing images. This tool can be installed on macOS, Linux, Microsoft Windows, Solaris, and BDS operating systems.
Xara Designer Pro X


Xara Designer Pro X offers advanced and modern features for designing graphics to its users. This software is specially used for web and print designs. The features include direct & option tools, frag and drop options, higher performance, and more fast results. This software incorporates a feature of zooming up to 25,000 percent. It supports various file formats like JPEG, BMP, GIF, PSD, TIFF, etc. Also, it enables users to import and export files. To access all features of Xara Designer Pro X software, users need to subscribe to a plan of $200 per year.
Gravit Designer


Gravit Designer is specially designed to create and develop vector graphics. This software is an HTML-based tool that is best suited for web design professionals. There is a wide range of features incorporated in this software tool. It includes a dashboard that enables users to switch between the tabs, pages for artboards, tools like the Bezigon tool, Lasso tools, Pen tools, adding, multiple fills to an element, etc. This software can be installed on Microsoft Windows, macOS, Linus, and Chrome OS operating systems. There are two versions of the Gravit Designer tool. One is a free version that enables users to access limited features. The other is paid and requires users to pay $100.