EDI software (Electronic Data Interchange), facilitates the exchange of information and documents between businesses. Data transmission in business is one of the most critical issues faced by industries all over the globe. Data confidentiality is of utmost importance, especially in the healthcare industry and production industry, to name a few. Whether it comes to transmission of medical records data, health insurance files, claims status and information, eligibility forms, payment data, or any other business information interchange, EDI software ensures data confidentiality and simplifies daily document transfers. The benefits of EDI software are immense, including:
• Streamlined processes
• Improved information flow
• Data confidentiality
• Lower operational costs
With a plethora of options to choose from, making the right choice of EDI software for your business can be a difficult decision to make. We have created this guide ranking top 10 EDI software.
1. Cleo Integration Cloud
It is a cloud-based integration platform that gives visibility for EDI and non-EDI integrations. There is a choice for self-service, manage service, blended approach. Data transformation allows you to convert data values from one format to another. In data virtualization, it integrates data without physical data movement. APIs help to integrate third-party systems. It is used in B2B data integration technologies. They help the companies with business agility, modernization of key business, and revenue streams. It has connectors across Big data, SaaS, and others.
2. MuleSoft Anypoint Platform
It is a strong development platform with a run-time manager that gives the basic analysis of problems. One disadvantage is that the same user cannot be used for a new project. You can check per type of component and history of requests. Founded in 2006, it is a B2B application, which works in around 60 countries. Using the RAML language, you can develop APIs with the RESTful tool. It compiles your code after checking for errors and removing them. It is easy to use new applications like message queue solution.
3. Dell Boomi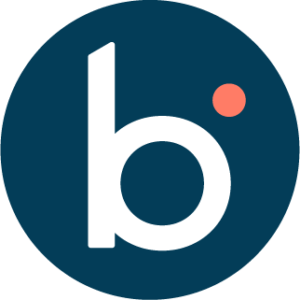 As the name says, it is owned by Dell technologies. AtomSphere is a product of Boomi and it integrates processes between cloud platforms, SaaS applications, and other systems. You can get a free trial with this software. It is flexible, scalable with capabilities like the intuitive interface, built-in intelligence. It was founded in 2001. It provides online technical support and the helpline is available during business time. They give training in the form of Webinars, or online or in-person too. This is a leading EDI software in the market right now.
4. Software AG
It allows real-time access to data and lets you create a single view of databases. It is an old software in the data integration industry. It manages data in cloud-system, desktop, mainframe. SQL access is provided by Software AG to more than 150 data sources. It can manage the life-cycle of API, protect APIs, monetize on your data, create business models. You can transfer business documents like purchase orders, invoices, shipping notices on the B2B models. B2B is a gateway for integration between different industries.
5. SPS Commerce Cloud EDI
They have a team of advisors, along with EDI transactions, data integration. You can trade with a greater number of people and increase your market. It has reliable connectivity with systems. It is actually built to connect SAP business one to SPS universal network. Whatever kind of enterprise you own, EDI reduces the cost of trading manually and also reduces the complexity. The manual burden is reduced by integrating the invoices, production, scheduling, shipping, etc. It has outbound invoices and shipments, inbound purchase orders.
6. DI Source
It is not just an EDI solution but also a supply chain solution. It was founded in 2000, with B2B services. They have expertise in Retail, Healthcare, Pharmaceuticals, Distribution, Manufacturing, Financial services, and more. They have a cloud-based B2B service for exchange between communities. They support different kinds of international languages, like German, Chinese, Spanish, etc. They also have live technical support which is an essential feature for any software. They have in-house services to maintain your EDI.
7. Base2 EDI
Just like DI source, this is a software developed by DI Central. The screens are logical to use and consistent. They have great technical support, as well as they are fast, efficient, and keep good communication for your purchase needs. The customer does not require to do any programming or use any mapping or templates. When it comes to shipping, they extract firm orders based on the ship location and time. It keeps track of the shipment status.
8. True-commerce

True-commerce is a single source, end-to-end solution. It has a point-and-click functionality that makes EDI exchange as fast and easy as an email. It has no annual maintenance fees and the customer is great. They keep updating your software for free even if the changes are done by your trading partner. They have an integration mapping tool that lets you change the transaction maps anytime. You can also add another company as and when you grow your operations. The effectivity reduces the time you spend on entering the shipping data and also minimizes the errors that occur during data entry.
9. Ipswitch
It lets you respond to business requirements faster, efficiently, and easily. Managed file transfer, network, monitoring, FTP server, FTP client will improve productivity and security. It will monitor your bandwidth keeping in mind your unique business needs. It has been awarded for features like ease of administration, ease of customization, authentication, usability and intuitiveness, ease of data integration which are all very important features in a good EDI software solution. It gives you instant visibility regarding the status of your network environment.
10. Jitterbit
It has safe and secure integration processes as they are vigilant with their security measures. They have a better approach and even better outcomes with their experienced design to deliver. They provide you with all the tools you need to achieve your business goals. They have an expert team for technical support in case you are not tech-savvy. They cater to your needs and collaborate efficiently with your evolving business needs. They have intuitive integration that is easy-to-use and fast.