1. Adobe Photoshop
• A multitude of photo collection and manipulation tools are available.
• Slick interface with lots of help.
• Tools for mobile and web design are present.
• Rich set of drawings and typography tools.
• 3D design capability.
• It has synced libraries and cloud documents.
• Premium assets aren't cheap.
Adobe Photoshop is the world's best image editing software. It adds Cloud Documents for syncing to Photoshop on iPad, AI-powered Objects Selection, and Content-Aware Fill, along with improved gradients, patterns, and more.
2. Adobe Photoshop Lightroom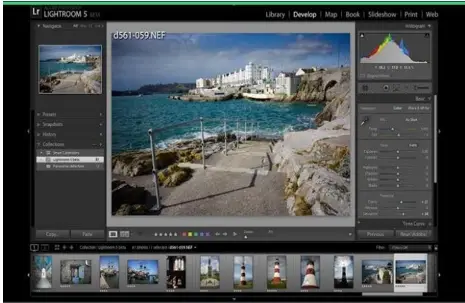 • Fascinating photo management and organization
• Camera and lens-based corrections.
• Brush and gradient adjustments with color.
• It has the feature of face detection and tagging.
• Plug-in support feature.
• Mobile apps connectivity.
Adobe Photoshop Lightroom is on the op of pro photo workflow software. It's a complete package with advanced organization tools, state-of-the-art adjustments, and all the output and printing options you would want.
3. Adobe Photoshop Elements
• Powerful image manipulation tools
• Strong face and geotagging capabilities
• Excellent output options
• Auto-tagging and powerful search options
• Helpful guidance for advanced techniques
• Large disk footprint
• No chromatic aberration correction feature.
• It lacks many social sharing outputs.
• No local help system.
• It doesn't combine with Photoshop cloud documents.
Adobe Photoshop Elements is a superb option for photography- loving users, who don't want to pay a subscription. This software offers many of Photoshop's best features with more ease of use.
4. CyberLink Photo Director
• A friendly and powerful interface.
• Effective noise reduction.
• Multiple exposures and faux HDR effects.
• Body shaper.
• Powerful editing.
• Layer support.
• Painterly AI styles.
• Excellent shooting support.
• Not enough lens profile corrections.
• Inadequate chromatic aberration correction.
• Geotag maps are not available.
CyberLink PhotoDirector offers a smooth interface and fascinating features. New updates in this version are improved color replacement, more layer options, and new text effects.
5. DxO PhotoLab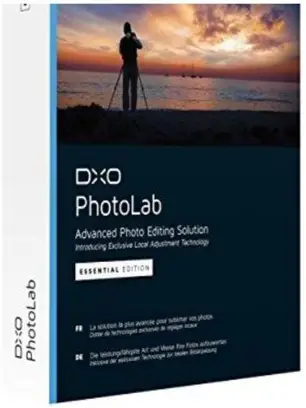 • Clear interface.
• Best-in-class noise reduction.
• An excellent auto-correction based on camera and lens characteristics.
• Haze remover.
• Geometry corrections.
• Impressive local adjustments.
• Few workflow tools.
• Highest noise reduction settings can require long waits.
DxO PhotoLab is still not a complete photo workflow solution, but it can deliver image results beyond what's possible in other photo software.
6. Phase One Capture One Pro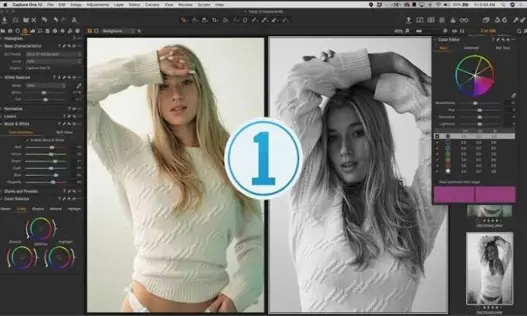 • Excellent raw file conversion.
• Pleasing and improved interface.
• Fast import.
• The good photo-adjustment tool set.
• Superior noise reduction.
• Keyword tagging tool.
• No online sharing features.
• No face recognition.
• Panorama for HDR merging capabilities are not available.
The Phase One Capture One photo editor software offers Pro and prosumer digital photographers excellent detail from raw camera files, as well as local adjustment, advanced color, and layer tools. However, it still trails in photo organizing features.
7. ACDSee Ultimate
• Full set of image editing tools.
• Good performance.
• Lens profile based geometry correction.
• Face recognition.
• Geotagging.
• Good skin improvement tools.
• Responsive performance.
• Cloud storage integration.
• Lens-profile-based image correction tools.
• Weak noise.
• Chromatic aberration tools.
ACDSee's Pro-level tool offers many captivating photo organizing and editing tools. Its interface can get huge, and it falls short of competitors in raw camera file conversion and usability.
8. Corel PaintShop Pro ×7
• Photoshop-like features at a lower price.
• Powerful effects and editing tools.
• Face recognition.
• Geotagging with maps are available.
• Tutorials.
• Good assortment of vector drawing tools.
• 64-bit operation.
• Ineffective chromatic aberration removal.
Corel continues to provide facilities on a low cost. It keeps on adding new features and new tools. Corel is also improving the speed of some operations.
9. Skylum Luminar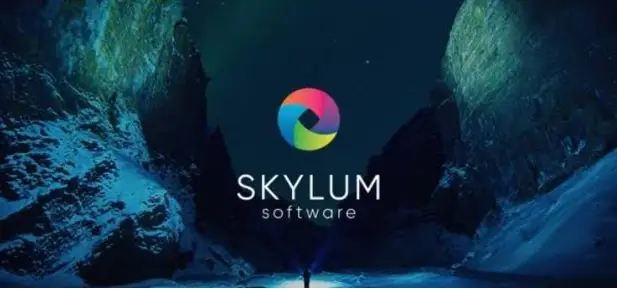 • Pleasing interface.
• Good automatic photo fixes.
• Lots of filters.
• Local adjustments with brush and gradients are present.
• Curves.
• Multiple workspaces and catalogs.
• Some speed and reliability issues on Windows.
• No library search.
• No face recognition or keyword tagging facility available.
Skylum Luminar offers effective photo enhancement options, a modern interface, many unique filters, and adjustment tools. Its organization capabilities fall short of the competition.
10. ON1 Photo Raw
• Stackable filters.
• Custom presets.
• Textures and borders.
• Live adjustments and reviews.
• Available to download on any device.
• Selectively apply effects options.
ON1 Photo Raw offers several features that are unique to this software. This program doesn't require you to upload your photos to edit them. The only thing to edit raw images on this software is to find images where they are stored in a device and select them. This software works lightning-fast, even faster than Photoshop and Lightroom.