Watches have always taken style and trend to a new globe. From having the hand-winding ones to our recent Smartwatches, mechanical wristwatches are seen more in number today; that's why we resent before you the top 10 best mechanical watches for men.
1. SEIKO 5:
Seiko 5 is one of the perfect mechanical watches for men present in the market. Seiko is a Japanese brand with inspirations for the military dial. It has automatic functions for date and day. The 30 m of the water-resistant watch contains a 37 mm stainless steel case along with a nylon strap.
2. HAMILTON KHAKI KING: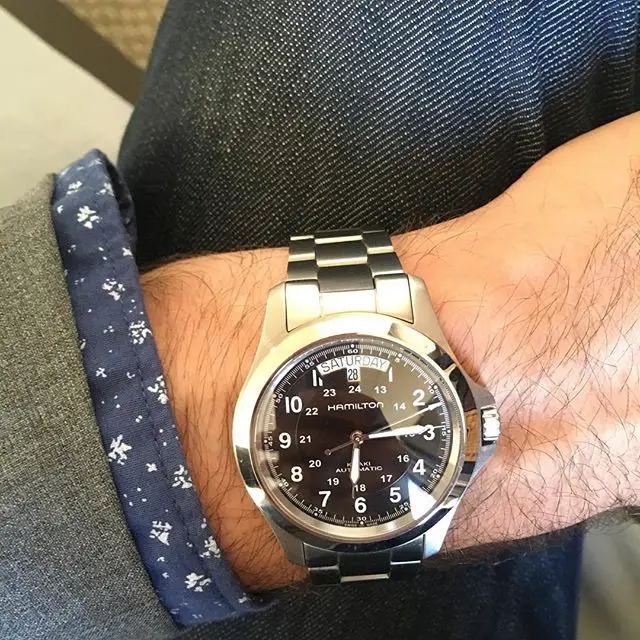 Hamilton Khaki King has is a fully black dial with day and date display options in the place of 12'o clock. The mechanical watch is water-resistant up to 50 m, and the anti-reflective sapphire dial is 40mm in case.
3. SWATCH SISTEM 51: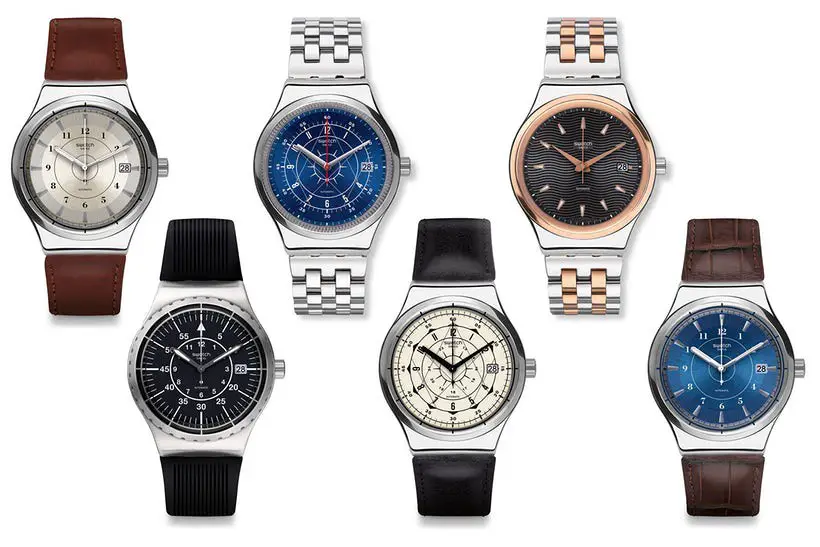 Swatch is trendy for its first mechanical watch which is out from complete automation assembly system. The date is visible through a transparent case back. There are many dial strap options available, out of which black dial with cream strap has been a perfect match for any casual wears.
4. FREDERIQUE CONSTANT 'RUNABOUT' WATCH:

Frederique Constant mechanical watches have a silver dial with pearl black laminar indexes. The watch looks well with 43 mm polished stainless steel, three parts case, and a sapphire crystal. It is 50 m water-resistant, with the black pearl hour and minutes hands. The watch features a unique dark-grey leather strap with a folding buckle.
5. TIMEX MARLIN MESH:

Timex Marlin Mesh mechanical watches are wearable for both men and women. The casual look Timex Mesh watches have is from its 34 mm mesh stainless steel bracelet. It features with an attractive silver dial along with acrylic crystal movement.
6. VICTORINOX AUTOMATIC WATCHES:

The Victorinox Automatic Swiss model watches have a sleek and modern appearance. The steel silver wristband with dark-grey dial perfectly fits with it. It also features a 40 mm steel case, anti-reflection sapphire crystal, military timing, self-winding movement, and the date option as well.
7. DAN HENRY 1970:

Dan Henry watches are in style from the early 1970s for its two-colored dial. Dan Henry watches are available in 40 and 44 mm sizes. The vintage watch features with an automatic movement with an inner rotating bezel and Tropic-style dive strap.
8. INVICTA 8932 PRO DIVER WATCH:

Invicta 8932 Pro Diver watches are versatile for its black and silver combination. The time pieces from Invicta are little expensive, but some feel it is worth for the 200 m water resistance. The watch looks appealing with its stainless steel case, screw-down crown, and the diver buckle.
9. ORIENT SUN AND MOON:

The Orient Sun and Moon mechanical watches come with the day and night indicators in 42.5mm case. The watches are available in different dial colors.
10. MVMT ARC AUTOMATIC WATCHES:

The MVMT Arc watches are simple, fashionable, and makes men look handsome as a professional. The watches come with a leather strap and 41 mm dial. There are multiple color dials available. The fashion watch starts at $300. The brand is a recent one, yet it is reaching well.