Be completely soft
A scientist has invented the first soft-bodied robot looking like an octopus, and that propel itself. Though soft robots is a growing disciple, but were highly relied on some rigid parts. But now the octopus-like device created by the scientist can pneumatically power its tentacles by using gasses from a small reservoir of hydrogen peroxide. The device is made up of silicon and researchers are now working on a sensor that will help the bots in navigating its environment.
Helping hand to mend the human body
In 2016 the world's first autonomous surgery by a robot took place. The surgery was carried out on a pig intestine. The performance by the robot was a bit better than the qualified and skilled human surgeons in operating the animal intestine. These days, it is common to see robotic arms to assist doctors in surgery, but it is the first time when a tiny precedes surgical robot was used to operate a human eye surgery. It behaves like the mechanical hand which is controlled using a joystick that filters out trembles of the surgeon. The researchers have also invented an ingestible robot out of dried pig intestine and a magnet that will help in removing any foreign object from the stomach lining of a person.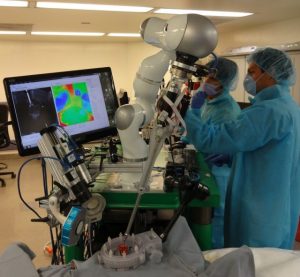 Do parkour
Researchers had created a robot named Salto that has the latest spring and a single leg carefully designed to leap 1 meter i.e. 3.2 feet high from any standing position. It can readjust itself in the middle of the air to spring off from a wall. It would help in looking for survivors in the disaster prone area.
Balance on one foot and Traverse rubble
The human Robot Altas robot created by Boston Dynamics have now also learned to walk on uneven surfaces, just like an over rubble, by testing the foothold of the robot just like a human would do before putting its full weight for the step. It can also balance on a narrow beam and also an average human.
Hunt prey
The scientist has combined deep learning neural network with silicon retina to make a robot that can hunt for another human controlled robot. The objective is to create bots that can find and track targets in real time basis which is necessary for the interaction with the humans and surrounding world. With continuous practices, the robot can even get better in tracking its prey.
Feel pain
At IEEE International Conference on Robotics and Automation held in Stockholm, Sweden, the scientist of the Leibniz University of Hannover have presented research on their development of an artificial nervous system that can make robots to feel the pain. By giving robots a tactical system that can detect temperature and pressure, inspired by human skin, the researcher's hopes of giving the bots same protection.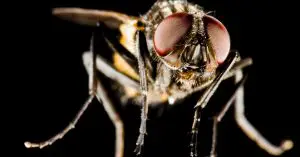 Perch anywhere
The scientist has found out a way of using static electricity to let a miniature flying robot which is inspired by insects, to hold the underside of any flat surface. The system works with possibly with any material and uses 500 and 1,000 times less power than flying. It will help in opening up an application that requires long-term observation.
    8. Build their tools
SRI International had created a tool shop that would help its mini robots to tackle the wide variety of tasks. Each mini robots are individually designed, and a swarm of these micro robots cooperates to build bigger structures. The scientist also developed a system that enables a robot to customize and build new tools.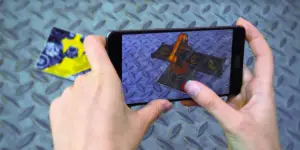 Help paralyze people to walk
One of the cheapest and lightest robot medical exoskeletons named Siuitx Phoneix is now allowing the people suffering from paralyses from the waist down to walk again. Some small motors are attached to standard orthotics which are controlled by push buttons integrated into the pair of clutches, helping the person's hips and knees to walk and move around at a pace of 1.8 km/h.
Solve a Rubik's cube within a sec
Infineon, the robotics company, invented a robot that solves the Rubik's Cube in 0.637 sec which 10 times faster than the record held by the human. The robot sends the command that is sent to its six motor-controlled arm that spins the cube.