In this modern world, everything is becoming more innovative. The world is full of clever things like smartphones, smart watches, smart TV, and more.  The Apple smartwatch is one of the best smartwatches in the world. It has a lot of extraordinary features in it. It is a multipurpose gadget. Here are the top 10 incredible features of the Apple smartwatch.
1. Silent Mode 
If you connect your smartphone to your smartwatch, you don't have to take your phone. You can receive notifications from your watch so  you can set your phone in silent mode. But if the notification sound from smartwatch annoys you, you can also set the smartwatch in silent mode by following simple steps. Swipe up the watch face and tap on the bell icon from the control center to turn on silent mode. If you receive a notification, the watch will tap on your wrist network more sounds. It won't brighten the screen too.
2. Reply to Texts 
This apple smartwatch makes all our work easier. You can do a lot of work with this small gadget. One of the best features is you can respond to texts from your smartwatch. When you receive a chat, click on it, and select reply to reply messages. You can use the mic to dictate the message; it also has emojis and pre-set responses. Apple Watch also provides a scribble pad where you can draw the text.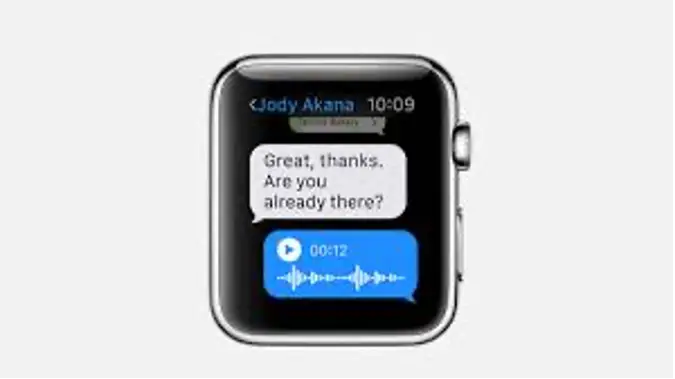 3. Health Features 
One of the main reasons why people love to buy the apple watch is its health features. With this clever gadget, you can monitor your heartbeat, sleep, blood oxygen level, and more. It also has fall detection features. This gadget helps you to maintain a good healthy life. You can find these features under heart, health, mindfulness, and more in this app.
4. Unlocking Feature 
We have face recognition software to safeguard our phones. But in this pandemic situation, we are wearing masks to protect ourselves. We cannot unlock the phone while wearing masks. Apple also provides the best solution for this. You can unlock your phone easily with your smartwatch. You have to set a passcode in your smartwatch. After setting it, go to face id & passcode in your iPhone and enable the option to unlock with the smartwatch.
5. Quick Launch 
We know that we can use many apps on the smartwatch. Suppose you are using multiple apps at a time, there is no need to go back to the home and select the last used app again to use it. When you click the digital crown twice, the watchOS  opens the home screen and  launches your most recent app instantly. It is an incredible and convenient feature for people who use multiple apps at a time.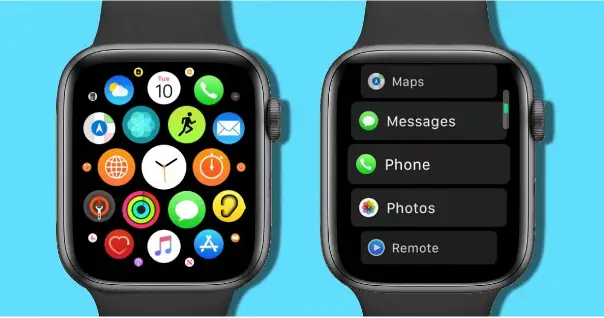 6. Screen Shots 
There are various available to take a screenshot of the phone display screen. We can press both the volume button and power button at the same or swipe three fingers. You can take a screenshot of your watch display. Just press the digital crown and side button simultaneously to capture a screenshot. Before doing this, ensure you have enabled  the screenshot option in your smartwatch.  Go to settings and click the general section and tap the screenshots and click enable screenshots.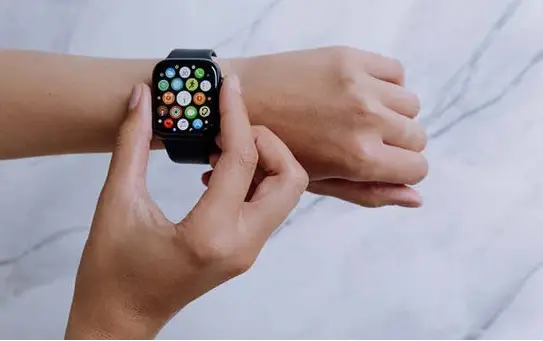 7. Finding your Smartphone 
We all have the biggest problem. We will keep our phones somewhere else and will forget what we keep it. And we will search for the phone for a long time. After long research, we found that the phone was just under the bed sheet. Just tap the iPhone button on your watch to make a high-pitched call so you can find your phone easily. You can also long-press the tile to make your phone flashlight blink. This feature will help you to find your hidden phone faster.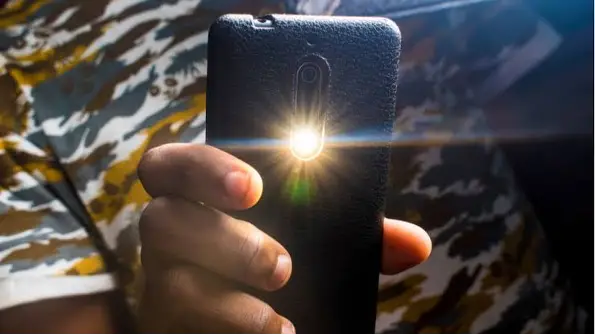 8. Speak Time 
Apple smartwatch will make all of our work very easy. If you want to know the time, you don't need to turn on the wash to see the time. Just say, "Hey Siri, what time it is?" this is the 'speak time' feature. If this feature is enabled, you can hold your two fingers on the watch time. Siri will tell you the exact time. To allow this feature, press the digital crown and go to the settings. Tap on the clock and scroll down to toggle Speak time.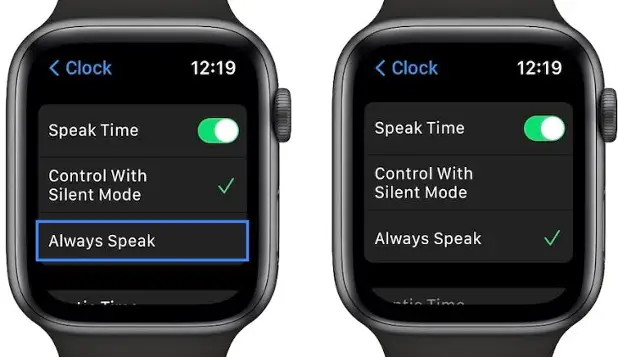 9. Noise 
We all know that the Apple smartwatch is more concerned about our health with its incredible health features. It also has an excellent app called as 'Noise'. It will hear your surroundings and measure the sound. If it feels like the noise is very much high and it will be harmful to your hearing to expose yourself to such a noisy environment, it will notify you. By default,  most smartwatches have this feature. If not, you can allow the noise option from the settings menu. Click on environmental sound measurements and toggle on the measure sound option.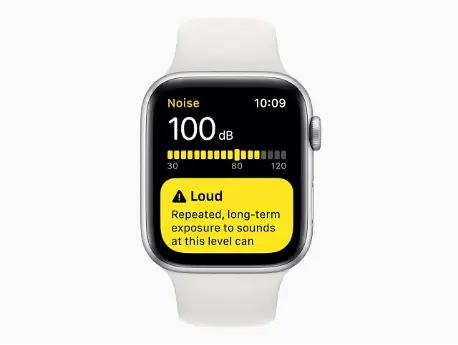 10. Power Reserve Mode
When we come to know the unique features of  apple watch, we will begin to love it. And we also start to use it often. So the watch may start draining the battery so fast. As our smartphones and laptops have power-saving mode, the Apple smartwatch has power reserve mode. In the control center, the first icon displays the battery status and there, you can find the power-saving mode.