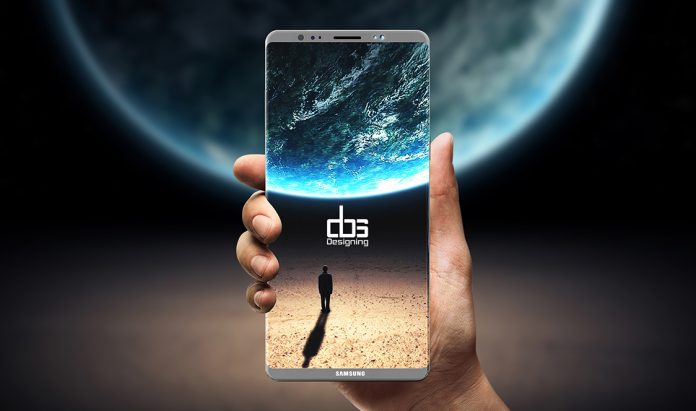 Samsung Galaxy S8 and the S8 Plus are the two most exquisite smartphones today. As such, it stands to reason that the latest Galaxy Note 8 will filch the crown when it's officially launched in late August or second half of September.
What we know so far is that the Note 8 is crafted with the design of the Galaxy S8, which offers an Infinity Display, but with a more improved screen-to-body ratio. The current Galaxy S8 sports an extra-wide display ratio of 83%. The Note 8 will also offer significant improvements including the 12-MP dual-lens camera and an enhanced set of features that will make use of the S-Pen stylus.
According to recent leaks, Note 8 will boast a 6.3-inch Super AMOLED display, which is 0.1-inch bigger than the Galaxy S8 Plus. This is quite unusual since the Note series are significantly bigger than the Galaxy S phones. The Note 8 will be powered by a powerful Qualcomm Snapdragon 835 chipset. Some models intended for certain territories may run on Samsung's Exynos 8895 processor with the same capability as the Snapdragon 835. Rumors also suggest that the fingerprint scanner of the Galaxy Note 8 will be on the right of the rear camera, similar to the Galaxy S8. While some website reported that it will be underneath the camera.
The leak posted on Weibo, a Chinese social media website, shows the design of the Galaxy Note 8, suggesting that this upcoming flagship will have ultra-narrow bezels around its screen and curved display edges. From the looks of the photo, we can't tell for sure if the Note 8 will have rounded display corners just like its predecessor.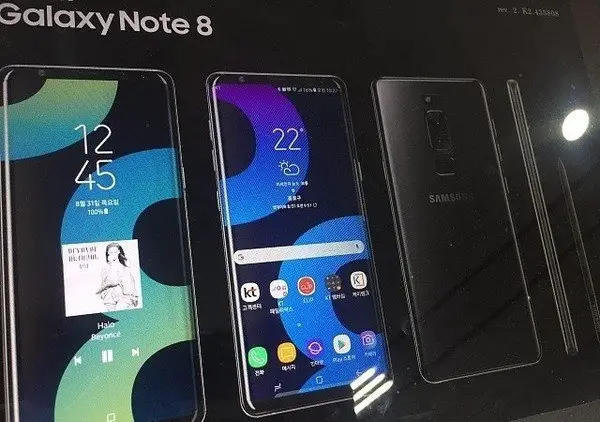 The battery of the upcoming Note 8 was said to be "relatively conservative 3300mAh", which is quite smaller than the 3,500mAh battery of the Galaxy S8 Plus. If this is true, it may lead to Samsung's profusion of caution after the Note 7 fiasco.
While the Galaxy S8 comes with 4GB of RAM, Note 8 will sport a 6GB of RAM. It appears that the extra RAM will give the user a snappy feeling when launching apps, especially if they are consistently using several apps. Its estimated price will be around $1,120, but more likely, it would be close to $1,000. This will definitely make the Note 8 one of the most exorbitant smartphones.
Nonetheless, everything here is still considered rumors, unless Samsung was the one who made the official announcement about their upcoming flagship device. We just hope that the South Korean giant will perform a strict and enhanced testing standard on the Note 8 battery, so they won't suffer the same debacle that the Note 7 has brought to them.