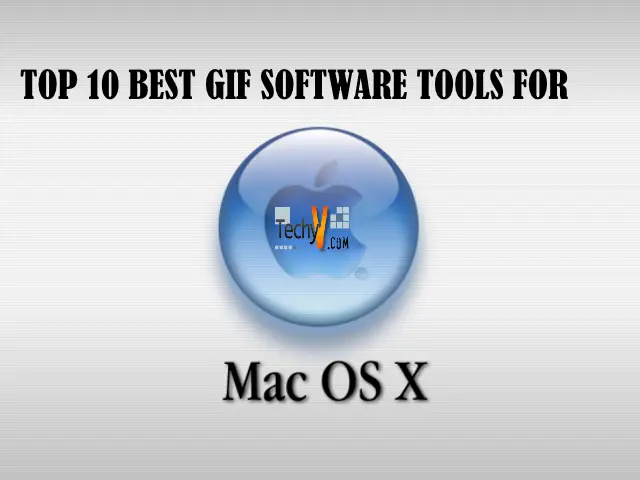 GIF stands for Graphics Interchange Format. This is one of the formats of media. It is a type of a lossless bitmap image format. This type of media format supports up to 8 bits per pixel for each image. Additionally, the GIF format is a palette based format. The main objective of the GIF format is to animate images in the smallest file size. In other words, GIFs are short videos with no sound. The trend of using GIFs on social media is increasing extensively nowadays. Many software tools are available to create GIFs. The below are the top ten GIF software tools for Mac OS X, with their features.
1. GIPHY Capture: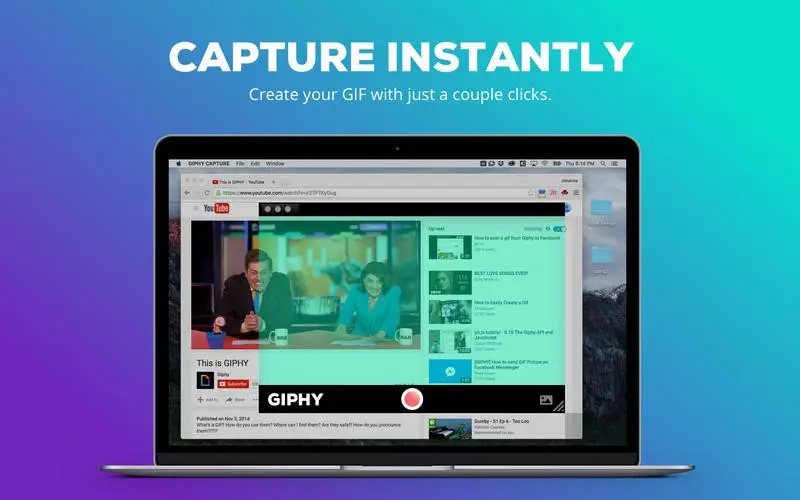 GIPHY Capture is one of the most powerful and fully-featured GIF-making applications for Mac OS X. This software tool offers the best way to create GIFs. It is a simple, powerful, and easy to use tool for beginners. Users can capture anything and convert it into GIF with just a few simple steps. Additionally, users can also add captions, adjust the export size, and many other alterations to GIFs. Also, it offers a provision of editing any GIF and trimming GIFs precisely to a specific frame. The created GIF can be uploaded to the drive and can be shared with friends or can be saved on the GIPHY account.
2. GIF Brewery:

Another best and more popular software tool for macOS operating systems for making GIFs is the GIF Brewery. The best part of this software is it allows users to convert clips from movies into small and simple GIFs. The features of this application include converting clips from videos into GIFs, resizing and cropping the video into GIF, adding captions and overlay images to GIFs, creating GIFs with the desired FPS, manually setting frame count and frame delay, changing the looping direction, changing the number of loops, applying core image filters, saving edits done for later use, and many other features. The system requirement to install this application in OS X 10.6 Snow Leopard, 10.7 Lion, and 10.8 Mountain Lion.
3. Gifrocket:

Gifrocket is another intuitive and robust application for macOS operating systems. This application also creates GIFs from existing videos or movies. It is an open-source application that allows creating interesting GIFs with advanced features. The Gifrocket software tool falls under the category of Design and Photography. It is best suited for creating animated GIFs. The best advantage of using this application is it is free and requires very little space to install. It is easy to use and provides a great experience to users through its intuitive interface. It is the simplest software tool for creating GIFs to use for beginners.
4. LICEcap:

LICEcap is one of the simpler and quicker applications for creating GIFs. It is compatible to install on Microsoft Windows as well as macOS operating systems. This software tool functions in quite a different manner than others. It records the screen of the PC and saves it to a GIF. LICEcap application provides a provision of sharing the created GIFs on the web page. It also turns any video clip into a GIF. Users can use this software tool freely. Apart from creating GIFs, it can also be used for recording desktop activity. Also, users can create animated screenshots.
5. Smart GIF Maker:

Smart GIF Maker is another sturdy and easy to use software tool for Mac OS X. This application can create and modify GIFs. It has a simple and intuitive interface that allows users to add and remove frames. Additionally, users can also edit GIF frames using paint-like features. Using this application, you can set GIF's loop count and frame duration. It has a drag and drops editor that changes the order of frames. There is a Finder feature that adds multiple images to the GIF. If the user desires to replace the image, just click frames to replace. Additionally, it also enables users to export, import, and reverse GIFs.
6. GIF Maker:

GIF Maker is one of the most popular software tools for macOS operating systems. This software tool is best suited for professionals. It is not an open-source application. Users need to subscribe to this software. It requires a yearly subscription of $2.99, which is very less. The major function of this application is to convert any video to GIF with ease. Users can take videos from YouTube, Vimeo, and many other websites and convert them into GIFs. Also, users can captions to GIFs with just a few clicks. When users create GIFs, they get uploaded on the users' accounts, they can share them, or download them.
7. PicGIF:

PicGIF is another application for macOS operating systems for creating attractive and interesting GIFs. This application allows users to create GIFs simply and easily. Through this software, users can create GIFs from continuous snapshots. Additionally, users can create GIF photo slideshows from users' photos, transfer shot videos to animated GIFs, and edit the existing GIFs. PicGIF supports multiple image formats, like JPEG, TIFF, BMP, PGN, TGA, RAW, PIC, and many other formats. This application is available at the Apple Store. However, it is not an open-source tool. It requires an amount of $19.90 to pay.
8. Motion Stills: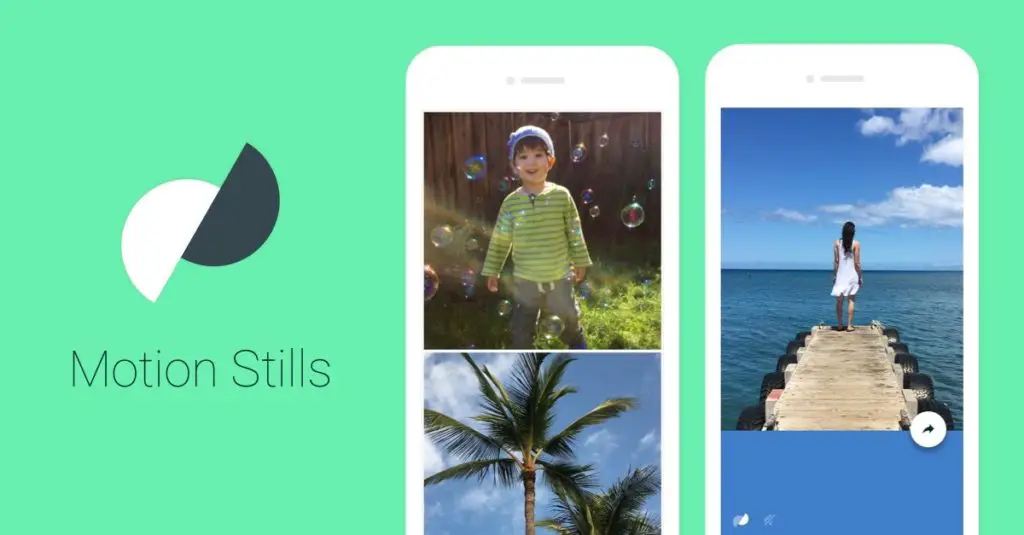 The application that creates cinematic and powerful GIFs on the Mac OS X is the Motion Stills. This application is an open-source and easy to use software tool. Motion Stills software can create epic movies and video collages. Additionally, it adds fun Motion Text and emojis to GIFs. After creating GIFs, users can share them directly in messaging applications. There is a large set of frames from which users can choose the best one. It is a mobile-friendly software tool that supports iPhones, iPads, and iPods. Additionally, it is a multilingual software tool that supports many languages.
9. Gifable:

Gifable is yet another application for macOS operating systems that allows users to create GIFs as well as record the screen. This software tool is very simple and straightforward to use. It first records the screen and converts it into GIF. This application currently records at 12 fps. The best feature of the Gifable software tool is it can copy the GIF to the clipboard for easy copy and paste operations. However, there is a help menu that guides beginners about how to use the application. This tool is best suited for blogs, tutorials, sharing with colleagues, and social media.
10. Gifox: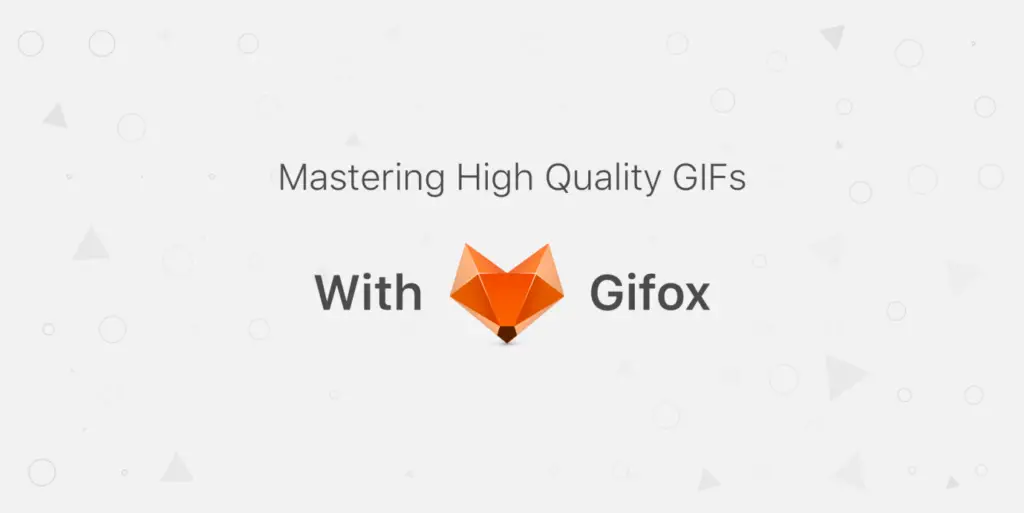 Another software compatible with Mac OS X for creating GIFs is the Gifox tool. It is intuitive and easy to use application developed beautifully with great care. This application is best for micro-screencasts and product demo, animated instructions and bug reporting, and selective on-screen video capturing. It incorporates a new and more reliable way, called window selection mode. This mode permits users to capture the window continuously. Gifox software tool has advanced capture control and advanced compression options. Additionally, it also has selection modes with keyboard shortcuts. Users can share recordings with Dropbox, Google Drive, and Imgur.