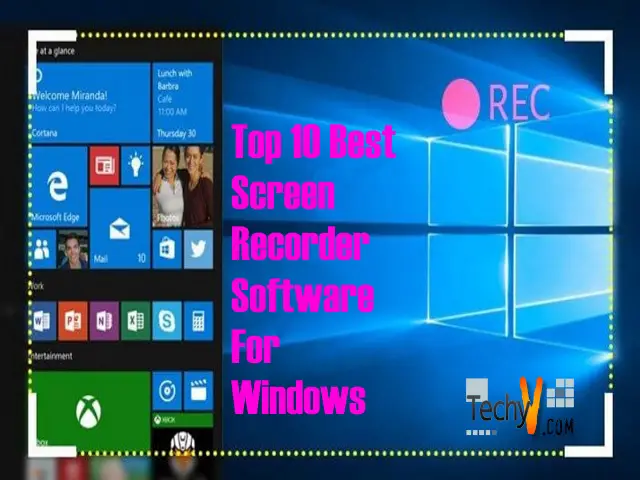 One of the most convenient and useful technologies in today's world is screen recording software tools. This software tool has become a need in every aspect, like education, business, etc. Screen recording software tool allows users to record any video currently running on the desktop. So, it has become easier for students as well as businesses to carry out activities efficiently. The screen recording application can record videos running on YouTube as well. Apart from screen recording, many tools also have recorded video editing capabilities. The following are the top ten best screen recording software tools with their traits.
1. Open Broadcaster Software (OBS):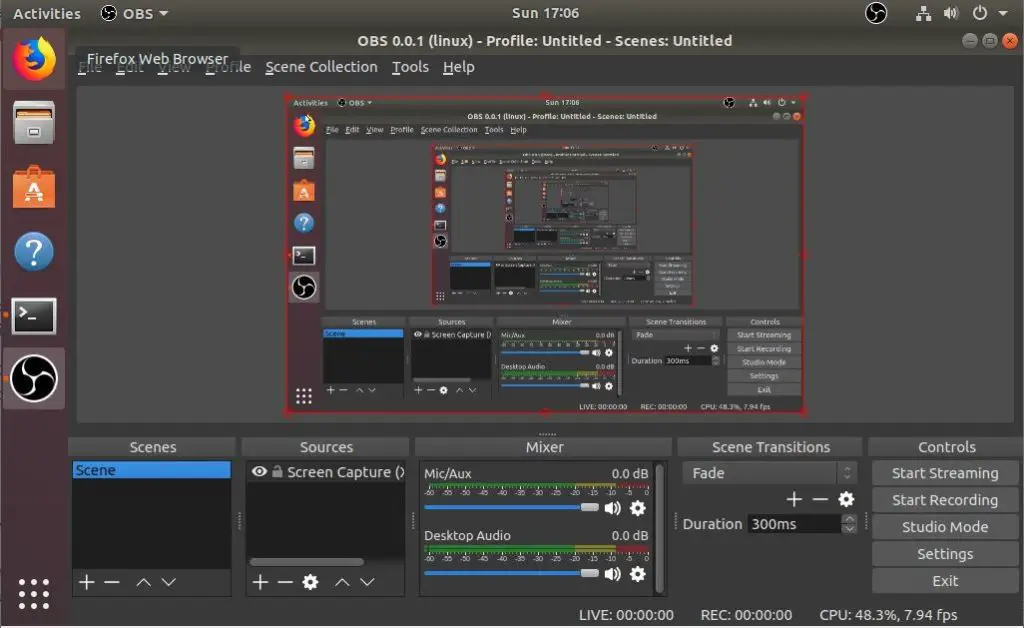 OBS implies Open Broadcaster Software. It is one of the highly featured screen recording software tools. This application is a cross-platform tool that supports Microsoft Windows, Linux, macOS, and web-based operating systems. Open Broadcaster Software is specially designed for small-scale and medium-scale businesses. Also, many freelancers make use of it. The features included in this software are intuitive audio mixer, multiple video source filters, powerful configuration options, streamlined setting panels, multiple themes, and real-time audio and video capturing capabilities. It is an open-source tool that is very easy to operate.
2. Ezvid: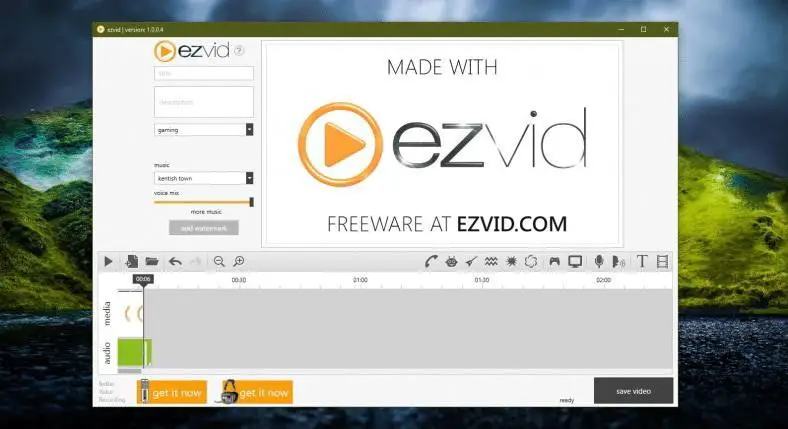 Ezvid screen recording software tool is one of the powerful and sturdy applications developed only for Microsoft Windows operating systems. It also includes the feature of video editing. The other features include fast and easy screen recording, voice synthesis, fun to use, instant slideshow maker, screen recording for games, desktops, and browser, built-in music, and control video speed. It is written in C++ language to allow the usage of modern multi-core CPUs and video cards. It also incorporates auto-save functionality, built-in Youtube upload, and myriad features in it.
3. TinyTake:

Another fully-featured screen recording software tool for Microsoft Windows and macOS operating systems is the TinyTake tool. Along with screen recording, it also supports video editing features. Using this application, users can take screenshots of images present in the video, add text into it, and share them with friends within no time. Additionally, users can easily publish the captured screen online, can get a link to it, and share that link with friends and family. The other features include capturing a part or full window screen, recording video using the webcam, store screenshot images and videos on the Cloud storage, zoom-in, and zoom-out, etc.
4. Apowersoft: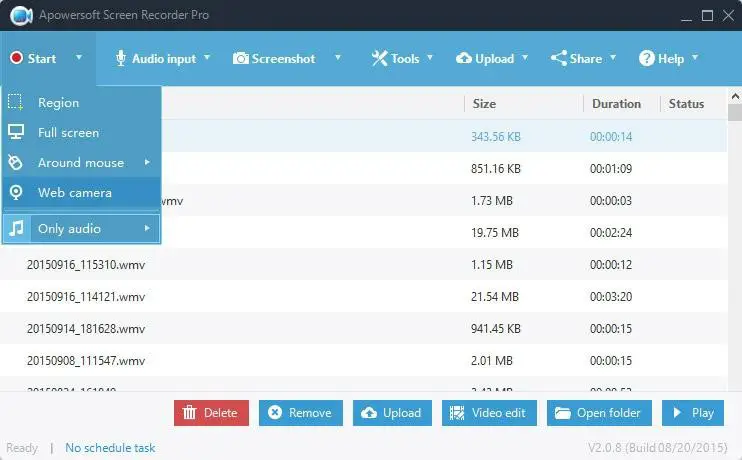 Apowersoft is yet another sturdy and highly characterized screen recording software tool. This application is specially developed for professional use. It saves videos in the MP4 files. Apowersoft software tool has a built-in converter that converts MP4 video files into many other formats, like AVI, WMV, FLV, and SWF formats. It supports recording all activities running on the desktop screen. The features include multiple recording modes, record screen with audio, record video from webcam, real-time screenshot editor, professional video editor, record live streams, record webinar, real-time screen monitoring, and many others.
5. Loom:

The Loom is one of the commonly used applications for recording all activities running on the desktop screen. Using this screen recording tool, users can record screen, voice, videos, etc. within less time. It records the screen of any application without using the camera. The Loom software tool is used in many domains, including engineering, sales, recruiting, designing, marketing, etc. It comes with four editions, Basic, Pro, Business, and Enterprise. The basic edition is free to use. The Pro edition requires $8 per month and the Business edition charges $12 per month.
6. Icecream Screen Recorder:

One of the highly rated and leading screen recording software tools is Icecream Screen Recorder. This application is an all-in-one tool and has features of screen recording and video editing. It is capable of recording desktop screen, voiceover, and webcam simultaneously. The video editing feature edits the recorded clips with multiple advanced editing tools. Additionally, this application has a large set of built-in templates and transition effects to apply to the videos. The edited videos then can be exported into formats, like MP4, MOV, MKV, GIF, and many others.
7. Screencast-O-Matic: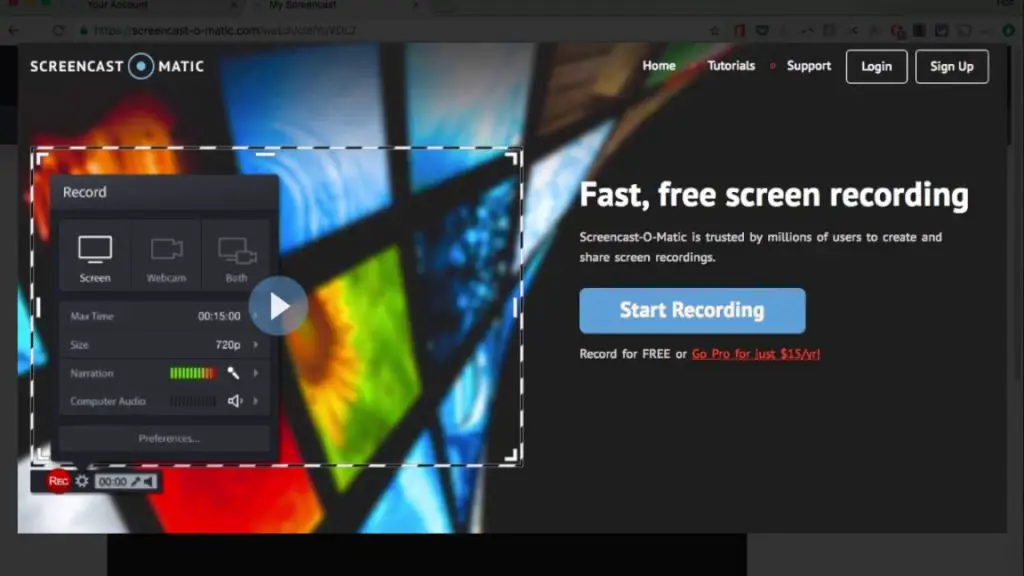 Screencast-O-Matic is another open-source as easy to use screen recording software tool. It is a powerful tool that records the desktop screen from the microphone as well as webcams. This application is compatible to work with Chromebook, Microsoft Windows, and macOS operating systems. Users can capture any portion of the desktop screen, add music to the videos, add captions or text to the captured videos, etc. Additionally, users can trim, rotate, and crop videos, save them on the desktop or upload on YouTube. It has a large set of tools, like a screenshot tool, drawing tool, automated captions tool, system audio, expanded music library, and script tool.
8. Windows Game Bar: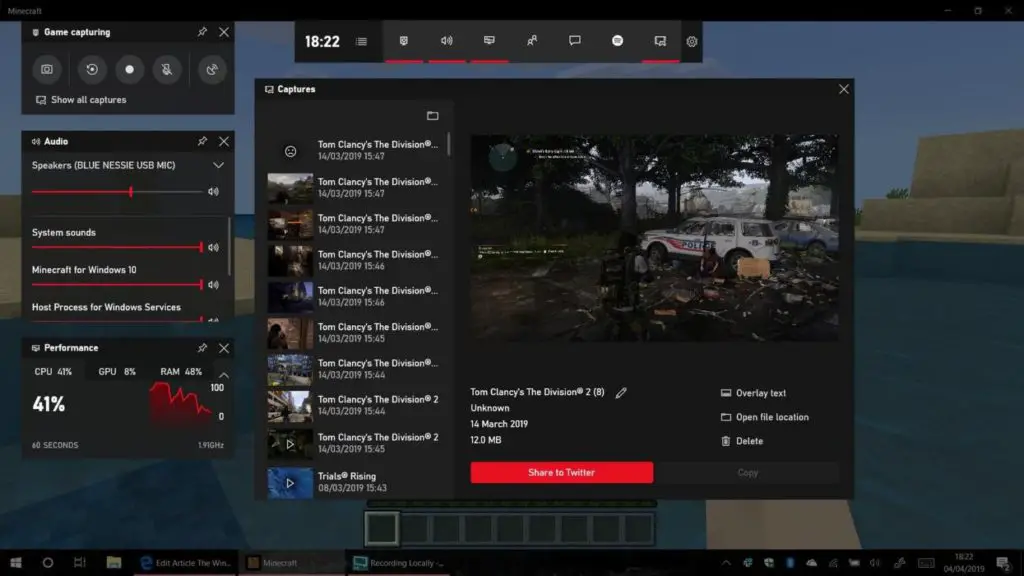 Windows Game Bar is another screen recording tool that comes built-in with Microsoft Windows 10 operating systems. As its name indicates, this application allows users to capture or screenshot video games. Windows Game Bar is also sometimes known as Xbox game DVR. There is a Game bar option that users need to enable it before starting any game. The captured screenshots of videos of video games can be broadcasted. It is compatible to work with iPhone, iOs, Android, Google, and Samsung devices. Windows Game Bar tool has an intuitive and user-friendly interface.
9. iSpring Free Cam: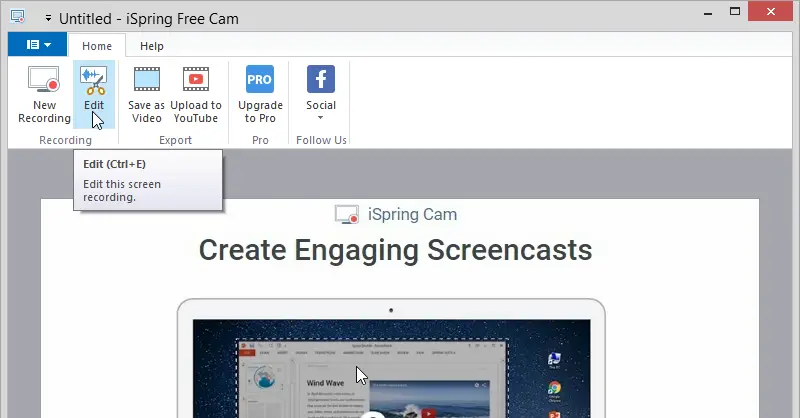 Another sturdy and fully characterized screen recording software tool is iSpring Free Cam. This application allows users to record the desktop screen, edit the recorded video, upload it on YouTube. Users can also save captured and edited videos. But, it only supports the WMV format. iSpring Free Cam is very easy to use and has an intuitive, powerful user interface. It offers multiple robust features and options, like customizable recording area, advanced audio settings, mouse indication, trimming videos and audios, removing noise from audios, saving high-quality videos, and hotkeys for navigation.
10. Camtasia: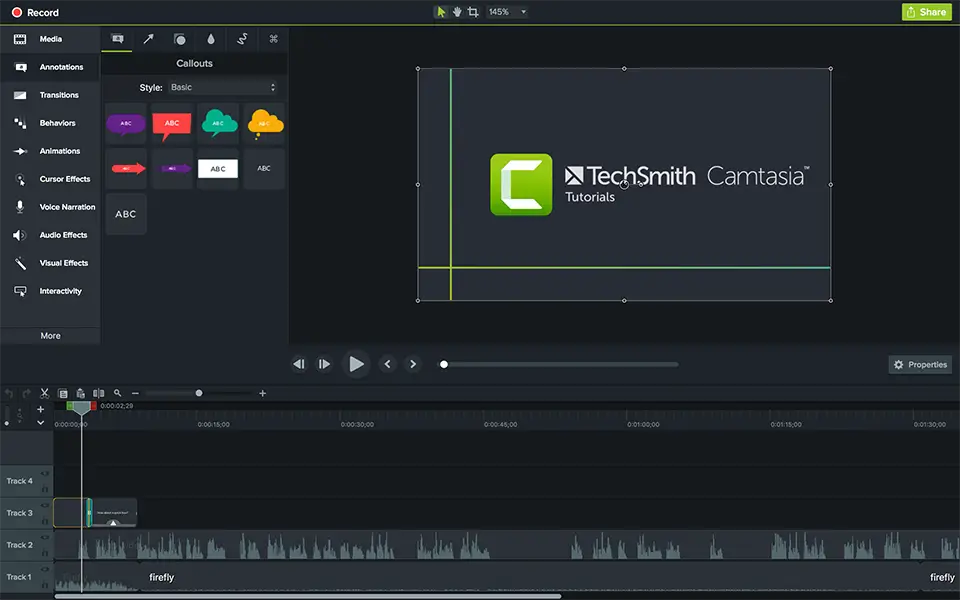 Camtasia is one of the best and all-in-one screen recording software tool. It is compatible to work with Microsoft Windows as well as macOS operating systems. This application enables users to capture and edit videos in a professional manner. The Camtasia tool is best suited for creating video tutorials, demo videos, recording meetings, YouTube videos, training videos, video lessons, webinar recordings, instructional videos, etc. It has a large set of attractive templates, themes, shortcuts, presets, etc. The options of screen recording, webcam capturing, and audio recording are available.