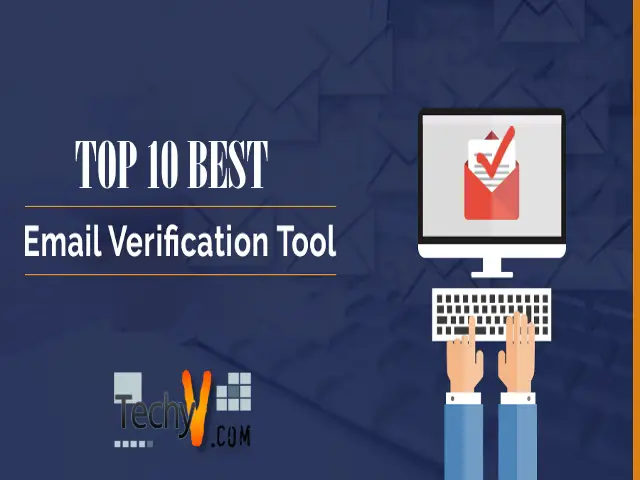 Email verification is a process used by many people having email accounts. In this process, a user sends a message to the other when a particular comment is held for moderation. So, this message contains a unique link in it. When the user opens this link, the email verification of that user is done automatically. The main objective of the email verification process is to improve the security of an email account. Sometimes, your sent email does not reach a particular user. So, it is important to have the email verification process to send your message to the correct receiver. Several email verification software tools are available online. The following are the top ten email verification software tools with their features.
NeverBounce:

NeverBounce is one of the popular email verification software tools used by many businesses and enterprises. This application is trusted by more than 125,000 users for real-time email verification and email cleaning purposes. NeverBounce application verifies customer emails directly at the point of entry. Users can add a verify option to the lead pages, registration forms, or wherever emails are collected. Apart from email verification, it is also used for cleaning the bulk list of emails. Users can protect their reputation and ensure the highest inbox deliverability. Another feature of the NeverBounce application is the cleaning of the email list automatically.
Mailfloss:
Mailfloss is a cloud-based email verification software tool. This software is best suited for small as well as large businesses. The best part of this software is it enables users to connect their email marketing platform to this application for automatic email verification and protection measures. This software incorporates multiple advanced features, like automatic daily clean-up, bulk email verification, catch-all server detection, deduplication, mail server validation, single email verification, spam trap detection, syntax check, whitelisting or blacklisting, and Zapier integration. It offers a free trial period for some specific days. The monthly pricing plan for this software starts from $17.
ZeroBounce:

ZeroBounce is an award-winning email verification software tool used by trusted and used by many companies and businesses. It has an advanced spam trap and abuse email verifier. This feature of the ZeroBounce application identifies and removes spam traps from users' list, remove known abusive addresses that often mark emails as spam, remove emails from domains that do not accept mail, and identify commonly misspelled domains. There are multiple perks in using this software tool. It will aid users to increase the number of non-risky emails, allows users to focus on converting best leads, and maintains all email addresses that are valid and deliverable.
EmailListVerify:

EmailListVerify, as its name suggests, is the best and powerful email verification tool. This tool is available at a lower price than other software tools. Without any subscription plan, users are provided with a provision of 100 free email verification. This application ensures 99% of the deliverability of emails. Spams and bounces can harm the reputation of any organization. So, EmailListVerify software will enable an organization to get rid of spam traps, hard bounces, and disposable or catch-all emails at a reasonable rate. The price of this software depends on the number of emails sent per day.
ClearOut: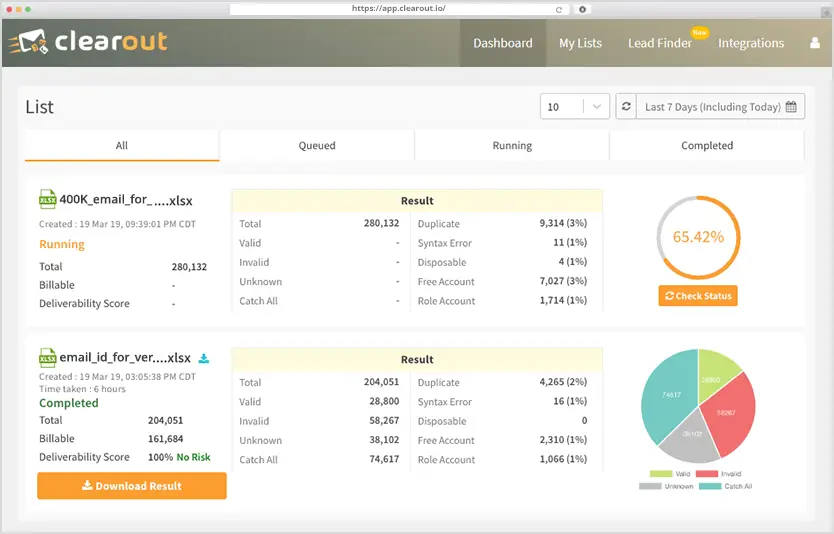 The ClearOut software tool is a bulk email validation and email verification software used widely by many companies and enterprises. This software offers 98% accuracy and allows users to get rid of honeypots, hard-bounces, and non-valid emails. It performs three activities, like verify, validate, and clean emails in real-time. More than 10,000 businesses trust and use this software for validating, verifying, and cleaning the email list. The monthly price for this software depends on the number of credits used. It provides a free account to users with 100 credits. Additionally, this application offers 24/7 customer support and is fully GDPR compliant.
Email Checker:

The Email Checker, as its name indicates, is a software tool for checking and verifying emails. This application for email verification is powerful and fully-featured. This software has an advanced suite of tools that enhances email inbox deliverability and ROI of campaigns at a reasonable price. It has an online bulk email checker to improve inbox deliverability and campaign performance. Users are provided with a provision of verifying a single email address and download results on their dashboards. Additionally, users can block invalid emails before getting them into the company's database. Like the ClearOut, the price of this application is dependent on the number of credits used.
Hunter: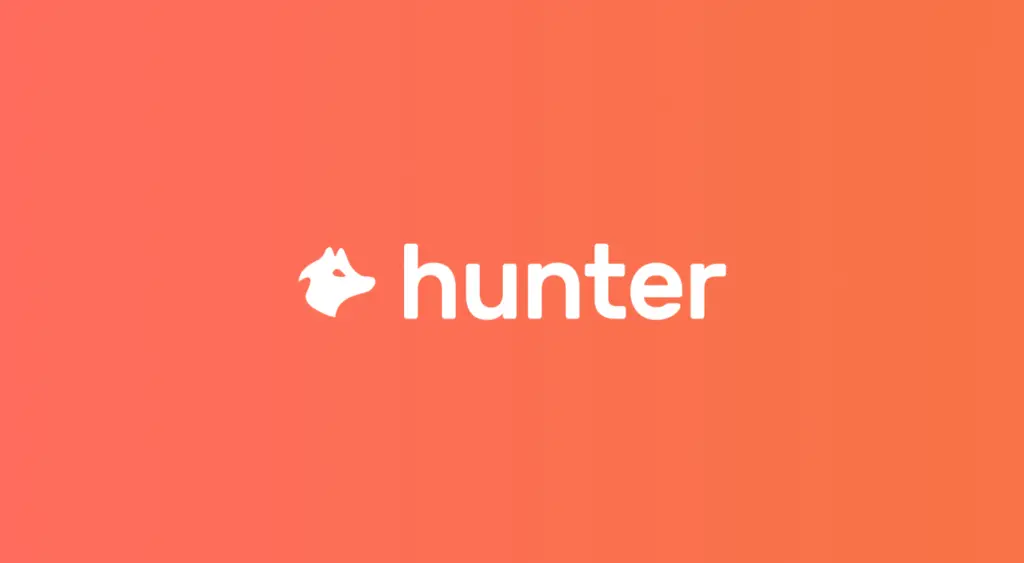 Hunter is yet another email verification software tool used and trusted by many businesses and enterprises. This software has a feature of verifying the email addresses in bulk. This bulk email verifier allows users to verify the list of email addresses. While verifying the list of addresses, the bulk email verifier takes into account the format, the type of email addresses, and the eventual public scores online. There is also an individual email verifier that can test individual verification. It guarantees 95% if accuracy without any bounce. It offers a free account, which provides 50 verifications per month. Additionally, there are four other packages, Starter, Growth, Pro, and Enterprise.
AeroLeads: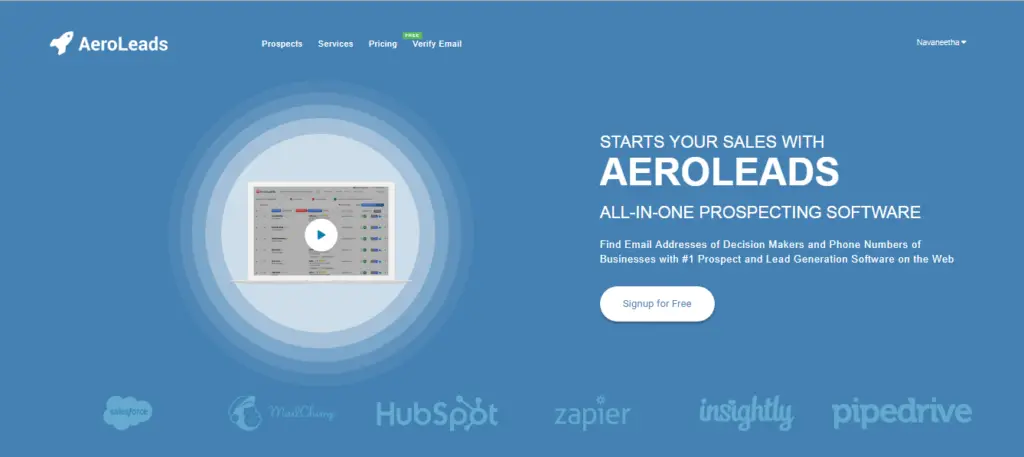 Email Verifier with the Aeroleads software verifies email lists at multiple stages, like format, domain information, the response of the mail servers, etc. This software is a web-based application. The Aeroleads application can be integrated with other sites, like SalesForce, Zapier, HubSpot, Mailchimp, etc. There are three editions of this application. The first is the Take-Off, which is available at $49 per month. It provides 1000 confirmed prospects with business emails. The second is the Climb package, which provides 4,000 prospects with business emails at $149 per month. The Cruise is the third package offering 15,000 business emails at $499 per month.
MyEmailVerifier: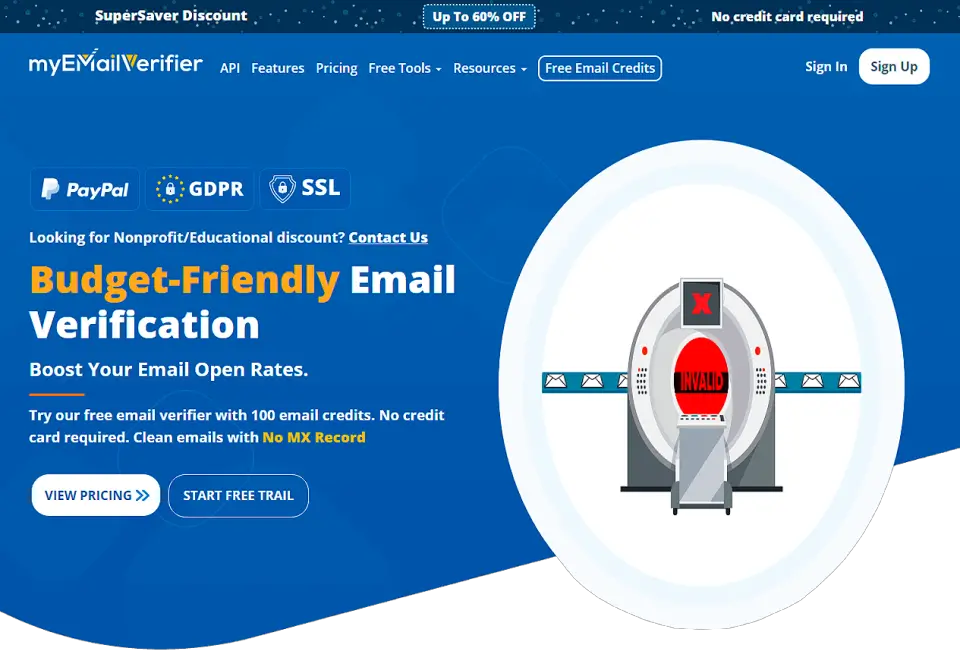 MyEmailVerifier is one of the popular and powerful budget-friendly email verification software tools. This tool offers an accuracy of 97% email verification. This software tool can verify Gmail, Hotmail, AOL, and many other business email services. The best part of this application is it is the only email verification software tool to identify if provided with Yahoo/AOL address is active but disabled. The other features of the MyEmailVerifier include fast and multiple Validations and batch uploading of email addresses. This is the budget-friendly verifier, which offers 10k email verification at $21.60.
BlazeVerify:

BlazeVerify is the email verification as well as an email clearing software tool, which is simply easy to use, and reliable. Additionally, it also enables marketers and developers to develop powerful and effective campaigns. This application is also a budget-friendly tool and saves a lot of money. It enables users to remove dead email addresses from the list and improve the ROI. The BlazeVerify software protects domain reputation by reducing bounce rate, boosting deliverability, and stop risking. The features include a drag-and-drop interface, email provider integrations, email quality score, real-time results, customizable exports, and world-class customer support.