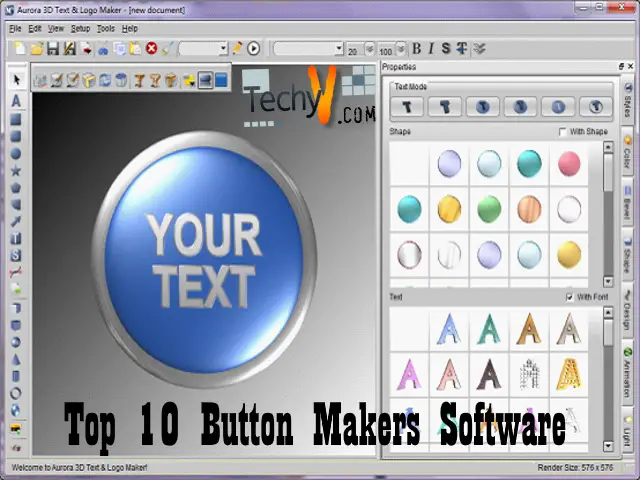 Operating the system has always been an interesting work to produce the expected results. Buttons are used to work with the system comfortably.
Designing a button was considered a tedious task, but with online digital software, we can create a whole lot of desirable buttons, which can actually work in a perfect manner.
Starting from designing, adding backend, giving a graphical view, button maker software is really advancing by time.
So, here are the top 10 Button Maker Software for developing buttons-
1. American Button Machines
This is free software available in the market for making the best professional button designs in such a manner that users can easily use it. It provides the feature of many Templates for designing required Button. Templates usually upgrade from time-to-time. Different types of Buttons Text are provided to write whatever the user wanted. The buttons made can be used for making templates for Photoshop Software. You just need to imagine the functions and the variety of graphical interfaces that you can embed into the button.
2. Likno Web Button Maker
This software is also free for making wonderful, eye-catching, and functional buttons for the user. Adding background effects, different varieties of text writers are available in this software, which makes it very user-friendly.
3. ACA 80*15 Brilliant Button Maker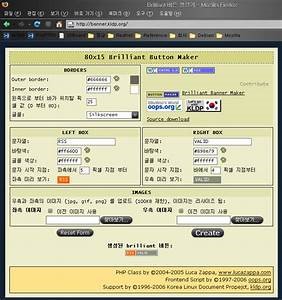 It is also a free button maker available on the web. As the name suggests that this can be used to create effective 80*15 Buttons. It runs on almost every operating system.
4. Button Maker 7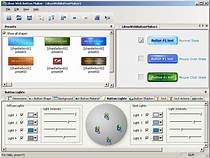 Buttons for various websites, creating different types of structures for the button, making the background more appealing, adding various colors, and using it for various web purposes as if Html, etc. can be made using this free software.
5. Glass Button Maker
This is also free software with an extra feature, which makes it quite unique. You can actually create buttons, which look like Glass. It is also user-friendly and simple to use. All the extra types of functionalities are also present here.
6. Web Button Maker

Only Web buttons can be made using this free software. The button looks absolutely fantastic with all the features provided by the software. Animation, Graphical interface, effective background, and much-required features are present in this software.
7. Cool Button Maker

Time is the main feature of this software. It means that you can create very effective buttons within a small amount of time. The extra feature includes modern-type looking buttons. All the other features of previous software are also present in this.
8. Gel Button Maker
In this software also, users can create an effective button in a very less amount of time. The extra feature includes a plastic-type looking button, which may create a more appealing look.
9. Linko Web Button Maker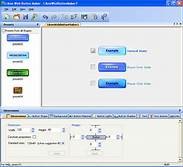 This is provided by Linko but only for the web.
10. Fashion Button Maker
Gif feature of this software makes it unique and interactive at the same time.