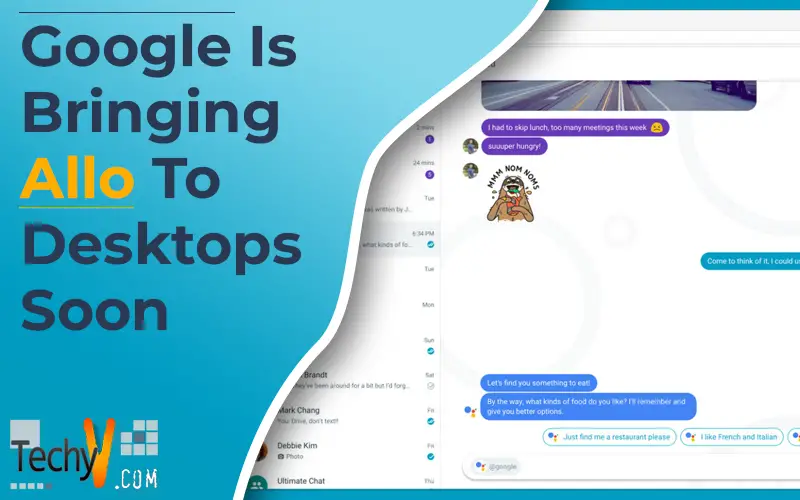 Google is one of the top American multinational companies which are responsible for the online browsing, Chrome, Google Maps, Google drives, etc. It was started by Mr. Larry Page and Mr. Sergey Brin in the year 1996 in Menlo Park, California, United States of America. It was one of the largest network services, software companies in the world. Google is surrounded by all over the world by its unique services.
It also entered into the messaging application services and brought the service like Hangouts to us in early years, and it was not brought much reputation compared to some other Messaging Applications, but now it was with Allo. As it was introduced and released in the year of 2016, but now it is trying to enlarge its services to some extent where people can operate it. Before going to its new update let us know about operating procedure, features it offered, and feedback from the market or the users of it.
Allo is released in September 2016, but it was well known to few people. As the other messaging applications like Facebook, Whatsapp, etc. are getting popular but the Allo is still do not know to everyone, and we even could not find it using by surrounding peoples. So let us learn about it something.
Allo is an instant messaging application where we can chat with our friends with smart reply options. The contacts which we saved in our phone book are shown in the application, and through it, we can chat with our friends. In Allo, we can share our photos, videos, etc. It purely depends on and runs on the Mobile number which we assigned to it where other applications depend on Emails and Google accounts, but Allo allows us to chat only with our contact peoples. Some people are expressing their feelings about Allo and complimenting saying "It was a good feature that Allo is purely depended on the Mobile numbers, not on Google accounts."
Its unique feature like Whisper Shout is a highlight for this application. Whisper shout is a feature where we can adjust our chat images or words at instant zoom in and zoom out while sending. In this application, the autosuggestions are shown for every reply in the chat. Some other features in the Allo are Virtual messaging, incognito mode, etc.
One of the security features in the Allo is that the messages which are stored in the server will be automatically deleted once the message reached its destination it means we cannot backup our messages and chats from the server. The incognito mode is that installation of the new stickers which we received from our friends through chatting will be automatically retrieved from the Google servers and we can see them.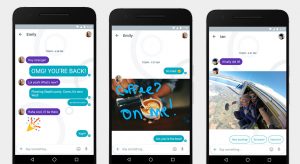 So till now, the Allo is limited only to the Operating Software like Android and iOS which the application is supported only to the Smart Mobile Phones, and now the Google is trying to bring it to the Desktop versions. It means we can enjoy the Allo messaging application in our desktops too.