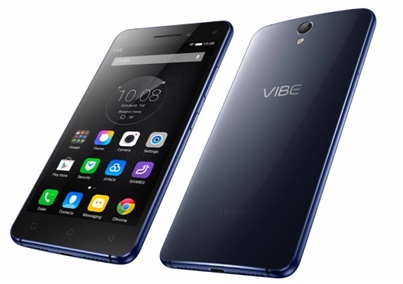 10 Best Smartphones under Rs 15,000
Want to get rid of your 3-year old Smartphone? Has it started to act like a stupid machine in your hand that does not understand you? Let's face it, once your mobile phone becomes obsolete, it will start hanging at the most crucial moments, and the battery drains all of a sudden. You almost feel like throwing it on the floor knowingly, so as to have an excuse to buy a new one. So for all of you who want to replace their Smartphones without hurting their pockets, here is a list of the top 10 Smartphones you can opt to that would cost you fewer than 15 grand. Now, the list is supposed to satisfy both Android and Windows users. So, have a quick look-see:
1. Xiaomi Redmi Note 3:
The name might sound new to us. That's because it was out of the limelight for a long time now. But it is back with a bang. This Smartphone has got all the features that a much expensive phone would provide. It is an elegant looking phone too. The design is classy metallic. The display is a good 5.5 inches with a 72.4% screen to body ratio. Resolution is 1080×1920. Even though there is no card slot, the phone has an internal memory of 32GB (3GB RAM), 16 GB is also available. It is an Android-based phone that supports v5.1 Lollipop. The primary camera is 13MP, and the secondary is 5MP, which is quite fair especially at just 11,999/-. It is dual Sim and supports 4G network. A very keen feature is the flash-like fingerprint scanner that unlocks your phone in the blink of an eye. The battery backup is 4000 mAh (264h stand-by), and that's more than you can ask for. And with up to 60h music play, it's a total win-win.
2. Lenovo Vibe S1: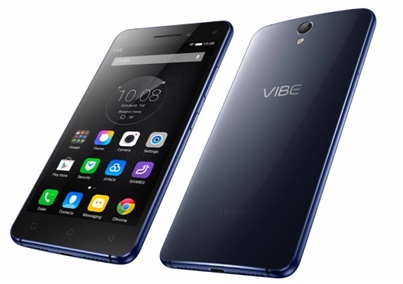 Lenovo used to be a popular brand for laptops, but it has now kicked up a notch with some super cool Smartphones and hence will find multiple positions in this list. While it has a 5-inch full HD screen (with the same resolution as Xiaomi Redmi Note 3), the primary camera is 13MP and secondary is 8MP. It is powered by 1.7GHz Octa-Core MediaTek MT6752 processor, and the RAM is 3GB with an internal storage of 32GB. The battery is a non-removable 2420 mAh. So, battery life is average. It is powered by a dual nano Sim. It has a curved polished back look and metallic design, making it very compact and attractive. It also supports Android v5.0. for a price of 12.999/-, it's definitely a good buy.
3. LeTV (LeEco) Le 1s: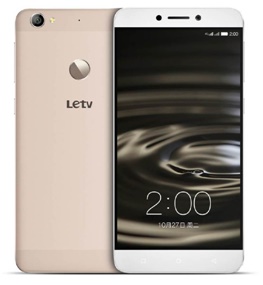 Do not judge this phone by its brand name; I see that it's not that popular in India. But this one tops quite a few charts when it comes to being cheap and cool. It is powered with 2.2GHz Octa-Core MediaTek Helio X10SoC. The display is 5.5-inch full HD with very sharp gorilla glass. The camera is 13MP and 5MP, and the battery life is slightly better with 3000 mAh. The internal storage is 32GB with 3GB RAM. The phone is known to have a really fast performance. It supports 4G and the fingerprint sensor also works better. The software does need more polishing, though. It looks good at the price of 10,000/-, it's a fair choice.
4. Motorola Moto G(3rd Gen):
This solid waterproof phone is one of the best Motorola phones with a price tag of around 10,000/-. Motorola is spotted in many hands in India. So, if you need advice on which one to buy, the answer is here. This device is powered by Quad Core 1.4 GHz Snapdragon 410 and a storage of 2GB RAM with 16GB internal memory (card slot for 32GB is also available). The screen has a medium size of 5 inches, and the camera is 13MP (primary) and 5MP (secondary). The key feature is, it runs with Android v.5.1.1 and it's upgradable to Marshmallow v.6.0. The battery of 2470 mAh is also reasonable.
5. Asus Zenfone 2 ZE551ML:
The best thing about Asus Zenfone 2 is its 4GB RAM. It also runs with 1.8GHz 64-bit Intel Atom Z3580 Quad Core processor. We can safely say that the phone performs really smoothly as it is capable of handling multitasking. The screen has 5.5 inches Full HD display. The primary camera is 13MP while the secondary is 5MP. One of the various features of this innovative phone is the dual LED flash. This is also powered with Android Lollipop. The 32GB internal memory is also expandable up to 64GB. The 3000 mAh battery claims quick charging. The appearance is good and different from other phones of same price range. Overall, the Zenfone 2 is a reasonable phone that is worth Rs.14000+.
6. Lenovo Vibe K4 Note:
You shouldn't be surprised to spot another Lenovo product in the list. It's performance is handled by an Octa-Core MediaTek MT6753 processor. It runs Android v.5.1, and the key feature is the fingerprint scanner, which can unlock the phone fast even when the screen is turned off. It can also be used to take pictures as it is at the back. It also comes with two front facing Dolby Atmos speakers, which have rich sound quality. Yay! For backbench movie-watchers. It is also dual Sim, and even include, 3G, 4G, NFC, GPS, Bluetooth, etc. for additional connectivity. It has 16GB internal storage which can be expanded up to 128GB using the microSD card slot. It is fuelled by a non-removable 3300 mAh battery that can last up to 24 hours.
7. Microsoft Lumia 640 XL LTE Dual Sim: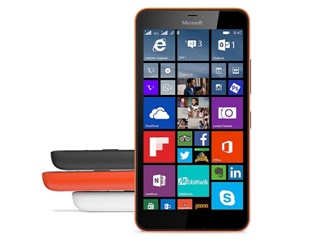 This Smartphone is best for Windows lovers. It provided a whopping 5.7-inch screen and powered by 1.2GHz Quad-Core Cortex A7 processor from the Qualcomm MSM8226 Snapdragon 400. And it provides 1GB RAM along with Adreno 305 GPU. Hence, app handling is really strong. It runs on Microsoft Windows Phone v8.1. It supports 4G too. The internal memory is 8GB but is expandable to 128GB. The primary camera is 13MP while the secondary is 5MP. It is backed by a 3000 mAh battery. This is priced at around 14K.
8. Nokia Lumia 1320: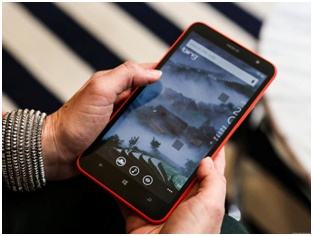 This is one of the first Windows phones to provide a 6-inch screen. Some people dig for this kind of big phones. To drive its processes, it has Dual Core 1.7 GHz Snapdragon 400. The downside is, it only runs with 1GB RAM, which is disappointing. However, the battery life is amazing at 3400 mAh and 21h talk-time. It is powered by Windows v8 and is upgradable to v8.1. But the camera is a glitch, with only 5MP (primary) and 0.3MP (secondary). So, this phone is not for the shutterbugs. The storage is 8GB and is expandable to 64GB using SD card slot. One may use the 7GB SkyDrive cloud storage packaged along with this product. This phone makes the list because it is big, beautiful, and affordable.
9. One Plus X:
The OnePlus X runs with the old flagship Quad-Core Qualcomm Snapdragon 801 Processor, clocked at 2.3 GHz and coupled with 3GB RAM. It boasts with good performance in every aspect. The phone supports Android v5.1.1Lollipop. The camera is really good with 13MP/8MP. The battery backup is 2525 mAh, and the internal storage is 16GB. The great design, display, and the price tag bring it to this list.
10. Samsung Galaxy J7:
Do not worry, I did not say S7. This one is way cheaper and is a really a good buy. The screen is 5.5 inch, and the camera is 13MP/ 5MP. The front camera comes with LED flash! It runs on Samsung's own 1.5 GHz Exynos 7580 Octa Core Processor along with 1.5GB of RAM. The phone has a good performance as it handles games and other apps quiet well. The battery life is 3000 mAh, and it supports latest Android v5.0. J7 is one of the best phones by Samsung that's priced around 14K.