Enjoy the Windows 8 and fabulous features with Nokia Lumia 940
The market is suffering with new challenges almost every day. Now the market is full of new variety and stuff. Everyone is looking for a different unique phone with new features. With all these challenges Nokia Lumia 940 is one of the new revolutions in the market. Here Nokia is proposing a new phone with stunning look and features so you have many reasons to buy this phone.
Design
Nokia Lumia is presenting a new cool design which looks very elegant. The design contains the carbon shell with a beautiful curved screen.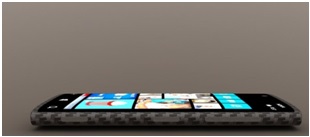 OS
It is running a new operating system which is windows 8. It enables you to use many new classic features and options.
Display
This classic phone is offering much bigger screen than previous versions. It has a 4.5 inch screen with a higher HD display of pure motion. Its resolution is 1280*768 which is making this phone more prominent.
Protection
Everyone wants a more protected phone so here its screen is protected by Gorilla Glass. Also the stronger casing is protecting your phone from minor damages.
Camera
It has a 12 megapixel camera to capture your best scenes. The camera is present with optics Carl Zeiss. You can record many HD quality videos at 1080p. You can still enjoy capturing pictures at night by using dual LED flash.
CPU
It has a powerful CPU which enables this phone to work faster. It has a double core processor. The clock frequency will be 1.5 GHz. This is providing the proficiency in running windows 8 more graciously. You will feel a real worth of windows 8.
Battery
The battery is always an issue for many phones but Lumia 940 providing you with powerful battery so you don't have to make messes with charging again and again. It provides you long time battery with 3000 mAh.
Mass storage
Nokia Lumia 940 providing you with a huge space to store your important data. It is providing you the facility to store data up to 32GB or 64 GB.
Connectivity
It is very fast in communication you have easier options to use like Bluetooth, NFC wireless chip, Nokia 3.5 AV and micro USB.
Software's
You have options of the huge variety of software's to use. It is very easy because you are using windows 8 and software's will use this platform.
Colors
Everyone has its own taste. So when it comes to color it should be more pleasant so everyone can like it. Nokia Lumia is available in very decent and elegant colors. It is presenting you mortuary blue, autumn green and gunshot red color.
Carry Easy
You are carrying nothing. It is very light in weight with a slim design. You will feel yourself more calm with no weight to carry.
Games
Windows 8 in Lumia 940 exploring many games for you. The people who are fond of games, they are going to appreciate this phone. The chop processor is providing the best results for games.