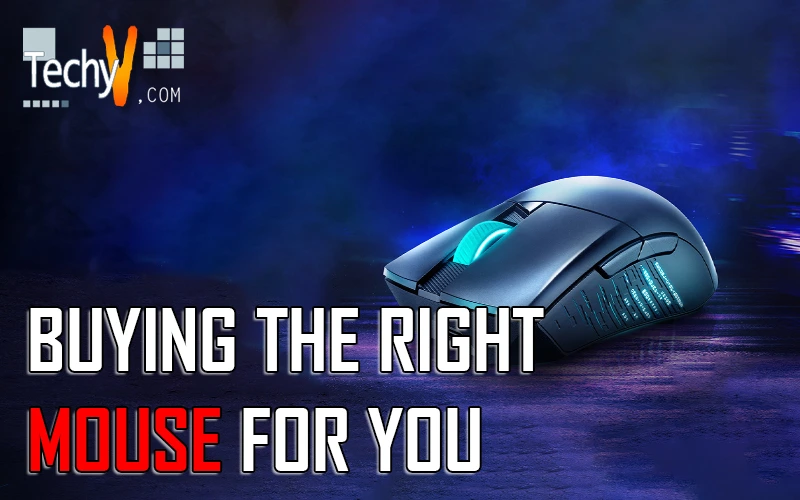 Nearly every computer peripheral like mouse, keyboards, speakers etc. has transformed a lot from its humble beginnings. Mouse, along with keyboard is an integral part when interacting with the computer.
Today mouse come in all shapes and sizes, offering myriad functionalities. A good mouse can do wonders for your computer experience and overall comfort.
So what mouse is the perfect one for you? With the number of options available in today's market, it is easy to find a mouse tailor-made for you.
Types of mice:
Travel mouse: They are often sleek and small and fit very easily into typical pockets in laptop bags. They are designed to be very portable. They are mostly wireless. However they are not very comfortable to use for extended periods of time.
Gaming: They are high end mouse giving a plethora of buttons for different tasks. The DPI (dots per inch) is often adjustable to provide maximum flexibility. They come with custom driver suites to modify the functionalities of mouse.
Normal desktop mouse: The most basic form of mouse with 3 buttons and a scroll wheel. They come as both wired and wireless
Wired or Wireless
Wired mouse are conventionally seen as durable all-weather mouse. Without any connectivity issues they are easy to set-up and use and they are optimal for those with available desk space. Having a wired mouse eliminates the need for battery replacement or any compatibility issues. Most wired mouse today are USB mounted.
Wireless: The popular choice these days, wireless mouse has evolved greatly. Wireless mouse are mostly AAA battery powered or some have built-in battery which can be charged. They come in 2 different forms of wireless connectivity in mouse:-
a)  Bluetooth: Bluetooth mouse offers the benefits of wireless mouse without blocking a USB port; however they are known to have poor connectivity.
b) RF: The most common wireless mouse, they come with a USB receiver which acts as an antenna for the mouse. They are more robust than Bluetooth counterparts and are the preferred choice.
Shape
A lot of mouse today are designed ergonomically to provide maximum comfort and keep the hand in a natural relaxed state. If you are a heavy mouse user like designer etc. it may be a worthwhile investment to buy an ergonomic mouse.
Buttons and wheels
Most mice have 3 buttons and a scroll wheel however, gaming mouse offer a lot of additional customizable buttons for advanced users. If you play a lot of games, customizable buttons greatly improve the gaming experience. Extra buttons can also help everyday users for more tasks, like forward or backward.
Sensitivity:
Most consumer mouse have sensitivity of 600dpi to 1000dpi. Gaming mouse have customizable dpi which can go upto 2000. Some people find extra sensitivity annoying, especially in an office environment. An extra sensitive mouse is appreciated in tasks requiring a lot of detailed pointing.
Final conclusion
Given the range of features available it looks a daunting task to select the mouse for you. However you can start narrowing down by deciding on the type, sensitivity, shape and connectivity. Most mouse come with a standard warranty covering the basic aspects.