In this fast moving world, we need not consult a doctor to measure out fitness. Only a fitness band in our hand is enough to track our health record. So, the first question that pops up in our head is, what exactly is a fitness band and how does it work?
Here, we will tell you what a fitness band is and how it works. An activity tracker or a fitness band is a device or application, which monitors and tracks you fitness-related metrics such as the distance you covered by walking, your daily calorie consumption, and in some cases, regular heartbeat and quality of sleep. Fitness trackers also measure motion; the tracker converts the collected data into steps and activity and then transforms it into calories and your quality of sleep. Some sensors are there to measure the frequency, duration, acceleration, patterns and intensity of your movement. The accurate data of your tracker depends on the number of sensors in it.
After securing a good market in the mobile technology, Xiaomi brings you a fitness band with a ton of features. Depending upon the features you get with the band, the price is relatively jaw-dropping. By adding a heart rate sensor and a display, Xiaomi made a clear difference between the first generation Mi Band and the recently launched, Mi Band
Features of Mi Band 2:
A capsule- sized tracker and a band made of a rubbery material, making it comfortable to wear all day long.
The 24/7 activity tracker has a 0.42-inch anti-fingerprint, scratch resistant OLED screen.
The IP67 certificate proves that the Mi Band 2 is dust and water resistant.
A 70mAh battery gave the band a longer battery life, which can deliver up to 20 days on standby. Aside from tracking fitness, you can also use it for receiving texts, calls, and app notifications on the screen.
Performance:
As a fitness band, it tracks steps fairly accurately, also featuring automatic sleep tracking. There's much more to this band other than just step tracking. The heart rate sensor and the silent alarm made this Band more attractive and favorable to the consumers.
Why Xiaomi Mi Band 2 is better than anything else?
The 7g lightweight fitness band comes with an adjustable non-allergenic 155 to 210mm band. Xiaomi claims that the upgraded pedometer algorithm gives accurate fitness data. This Google fit compatible band have key features of iOS and Android apps. You can synchronize the fitness band app with all Android and iOS devices.
Pros and Cons:
Pros:                                                      
It is a pocket and user-friendly band.
Impervious to water.
It has organic light-emitting diode i.e. OLED display screen.
Cons:
The official apps are imperfect.
The feature of monitoring sports activity is unavailable.
The fluctuation of heart rate sensor adds a negative point.
Release date and price:
Xiaomi officially released the Mi Band 2 in China last June 2016, priced at 147 yuan i.e. 23$. In India, it is available on Amazon and will cost you just 1,999/-. The replaceable straps of the band are currently available in four colors; black, orange, green and blue.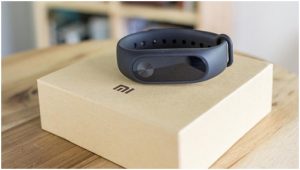 To stay fit and to monitor all your daily fitness activity anytime anywhere, the Mi Band 2 in your hand will be the best option you will get.