Drums are the best part of the music. Their music will make us enthusiastic and create Goosebumps. They are like cylindrical-shapes covered with a film on both the bases. We need a stick to create music. They create strong music waves. Drum music is very crucial in DJ concerts.
The drum set will occupy a lot of space, and they cost more with regular maintenance. We have drum software for creating drum music in our system. We can create virtual sounds by using this software.
The bellow is the TOP 10 BEST DRUM SOFTWARE.
1. EZ DRUMMER 2
EZ Drummer 2 software has great functionality. It has lots of drum tracks, and we play drums and create tracks faster. This software is easy to use. It has many pre-made songs. It has MIDI grooves and drags and drop templates ability.
KEY POINTS
• It has five kits.
• It has 40 expansion packs.
• It can play MIDI grooves for jazz, country, hip-hop kind of music.
2. SUPERIOR DRUMMER 3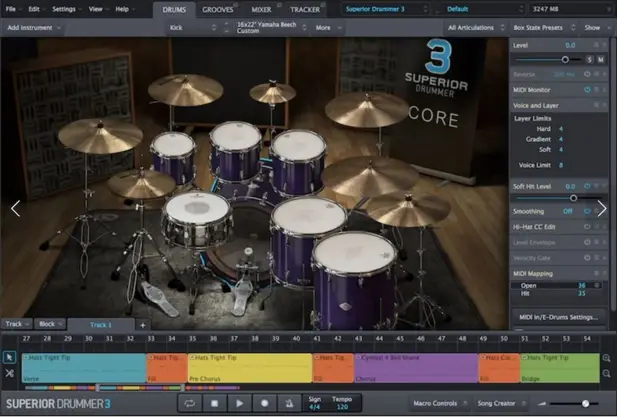 Superior Drummer 3 can create in-depth drum programming. It can play drums very well. We can drag and drop audio tracks. It can make high-quality sound and able to create many sounds.
KEY POINTS
• It has 230GB samples stored in it.
• 11 room mics for recording.
• It has 350 sounds.
3. XLN AUDIO ADDICTIVE DRUMS 2
XLN Audio Addictive Drums 2 software has a drag and drops feature for the tracks. It can produce loud, clear, and open sounds.
KEY POINTS
• It has eight kits.
• It has 5000 beats.
• It has a massive library.
4. NATIVE INSTRUMENTS BATTERY 4
Native Instruments Battery 4 software can create high quality, authentic drum tracks. It can play dynamic sounds. It has better control over drums. It can edit the tracks perfectly.
KEY POINTS
• It has three kits.
• It has 3500 grooves.
5. XFER NERVE 2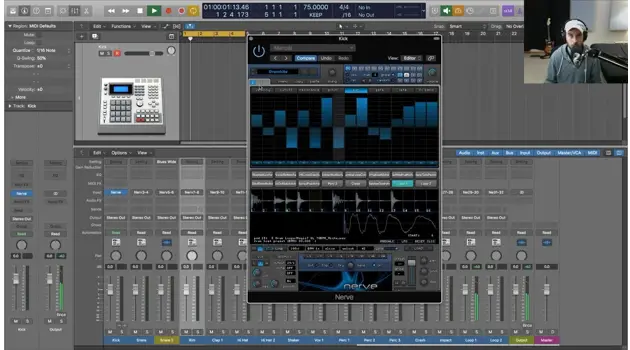 XFER Nerve 2 software is expensive. But it has its own value. It is easy to use and not complicated. We can play higher-quality sounds. It has thousands of recorded music sets in it. We can access them anytime.
KEY POINTS
• It has 8 stereo outputs.
6. SSD5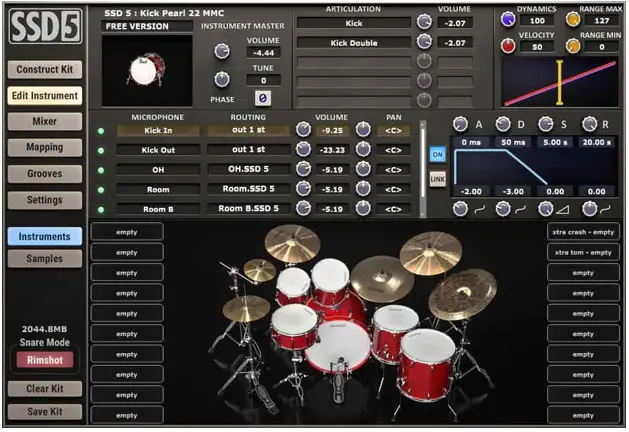 Steve Slate Drums 5 known as SSD5 software, has a clean user-interface. It can play aesthetic sounds. It has 77 snares, 84 kicks, 14 crashes, 6rides, 4 slashes, etc. It has 9 instruments and nearly 4 sound effect instruments.
KEY POINTS
• We can get a live feel.
• It has an extensive library.
7. FXPASSION GEIST 2
FXpassion software can perform live sounds. It has a clean UI.
KEY POINTS
• It has 160 GB of samples.
• 40 expansion kits.
8. SINGLE CYCLE VINTAGE DRUM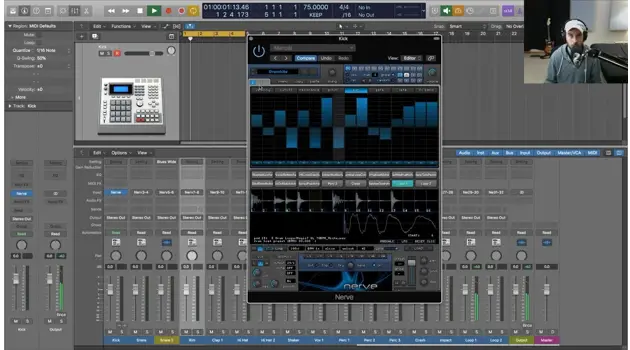 Single Cycle Vintage Drum has good sample sounds. It's better than playing an analog drum. It's easy to use this software to create sounds.
KEY POINTS
• It contains four kits.
9. HYDROGEN
Hydrogen software is powerful software. It works on the windows, Mac, Linux. It's working is based upon the Intel platform. It has many samples in it.
KEY POINTS
• It has solid GUI.
10. ALBENTO LIVE DRUM RACKS
Albento Live Drums Racks software is easy to use and affordable software. It has a rapid workflow ability.
KEY POINTS
• 160 analog drum kits are present in it.
• 10 macro drum kits.