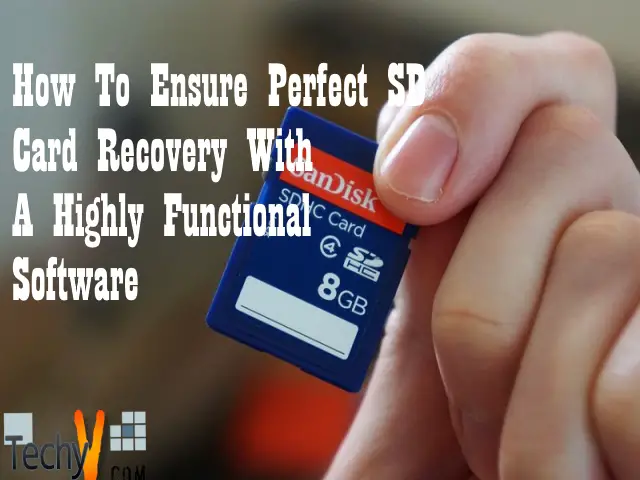 If you want a highly functional software that will allow you to recover lost data, then the best choice is most definitely the EaseUS Data Recovery Wizard. It is actually designed to offer you much more than what you would notice at the surface level. The EaseUS software actually comes loaded with a lot of powerful underlying features that allow it to recover any lost data very quickly and effectively.
Here are some of the best features of this SD card recovery wizard that makes it such a valuable purchase. It will help you to regain all your lost data.
1. Enhanced Scan Algorithm: The EaseUS software has a very powerful scan algorithm that can adapt to the situation very quickly. There are two available scan modes that you will be able to apply. The first is the Quick Scan mode, which will do a cursory inspection in a short time. The other is the Deep Scan mode, which will inspect the SD card inch by inch for lost files.
2. Recover Files While Scanning: The EaseUS file recovery software will also save you a lot of time by recovering files during the scanning process itself. If any data shows up during the Deep Scan process, then you can start the recovery process concurrently as well. You do not need to wait for the entire process to finish. This helpful feature will allow you to save a lot of time.
3. Customize Data Recovery Schedule: If you are using a large device or SD card, then a deep scan is going to take some time. You can customize the data recovery schedule according to your convenience so that your other work is not interrupted. You can initiate, pause, and resume the data recovery process according to your convenience. You can also modify the import or export sessions as you like.
4. Use a Specific File Type: You can use the EaseUS software to filter out and recover a specific file type. There might be hundreds of file types on your device. This software and its powerful algorithm will allow you to enhance the restoration and recovery process according to the file type. By using the filter option, you will be able to get fast access to the files you need.
5. Preview to Check Integrity: The EaseUs data recovery wizard will also allow you to preview the files before you decide to restore them. To ensure that the recovery is successful, you can preview images, word documents, spreadsheets, etc. to make sure that all the data is still intact. This feature will streamline the entire recovery process. Checking the integrity beforehand will also increase the productivity of the total process.
Apart from recovery, the EaseUS software will also allow you to repair any corrupted or damaged files that you recover from the SD card. The recovery system automatically detects lost files and then tries to restore them to their original condition. This system is also compatible with file types such as images, videos, word documents, spreadsheets, audio, embedded files, etc.