The world is advancing towards creative 3d designs. In this digital world, finding the best 3D art software is very difficult. There is a variety of 3D art software available across the internet. A 3D art software makes the task easier for designers to create a world within itself. A 3D art software has the tools to transform everything at its reach. A designer who has the required skills must also have a powerful tool to reform the world, but everything has a price. So, here you will find the top 10 3D art software which is suitable for designers of all kinds.
1. Autodesk Maya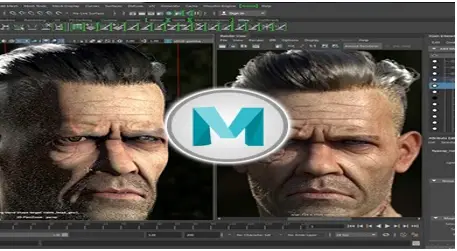 If you are looking for a 3D art software, then you must have heard of this name. It is the most powerful 3D modeling software available on the planet with a variety of toolset, which offers you a quality performance. It is supported in the following versions of OS: Windows 7 & 10; Apple macOS 10.11.x and above; Linux Red Hat Enterprise Linux 7.3 and 7.5; Linux CentOS 7.3 and 7.5. It is quite expensive and hard to learn. It is also used by some of the leading animation industries like ILM, Pixar, DNEG, and Framestore to date. It has features such as texturing, lighting, and rendering. It also includes particles, fluid simulations, character animation; it can also create complex elements ranging from sandstorms to explosions constructed with dynamic solver. This software enables you to make real-life photos using Arnold render view.
2. Houdini

It is yet another 3D art software finding its way through the VFX industry. It is must to subscribe on a yearly or monthly basis, and it works on OS: Windows 7 SP1 and above; macOS 10.11 and above; Linux Ubuntu 14.04+; Linux Debian 8.0+; Linux CentOS 7+; Linux Open SUSE 13.2+; Linux mint 17.3+; Linux Fedora 21+. Though it is complex to work with it,it can do a wide range of 3D animation. It works on a nodal workflow approach, which provides the artist with control, flexibility, etc. It is powered by sideFX, which has also given another software version called Houdini Apprentice for free; It has the same features as Houdini and Houdini FX, which can be used by students and other developers.
3. Cinema 4D

It is used in the industry for several years. Appreciated for work related to motion graphics, visualization, and illustration. It is a professional and stabilizes CG app added to its functionality. It has a wide variety of toolset, which comes with inexpensive plugins. Beginners can use the volumetric modeling, which is recently made to create smooth solid forms. But license doesn't come cheap and it works on Windows 7 SP1 and above; macOS 10.11.6 or 10.12.4 and above. It has a 42-day trial version. Also it has short-term and student license at a reduced cost. With annual Maxon Service Agreement, users will get additional perks.
4. Autodesk 3DS Max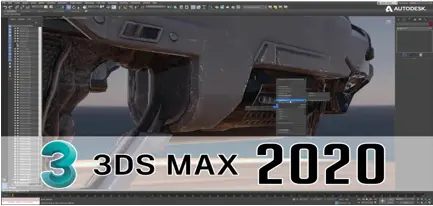 suppose you are a windows user, then this your go-to. Mostly preferred for TV and feature film production. It has a robust tool-set which uses direct manipulation and procedural modeling techniques. It has polygon construction and complex plugins for generating images. It has a lot of modifiers which comes with a price too. You will be able to get a trial version for 30 days available for free because it is a tool choice for game developers.
5. Rhinoceros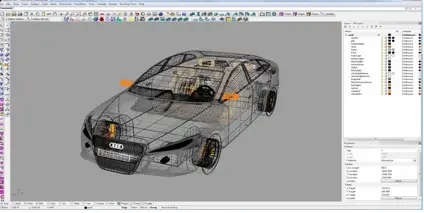 It offers basic geometry and splines for 3D modeling software. Rhino was the first to handle with NURBS. Ability to curve, sculpting objects, rendering scenes using raytracing, and can adapt LIDAR scans, which makes it invincible. Along with plugins, it can make detailing at hard ones too. Grasshopper tool for making algorithms without the need to write code enhances its functionality. But this does not support the free version.
6. Zbrush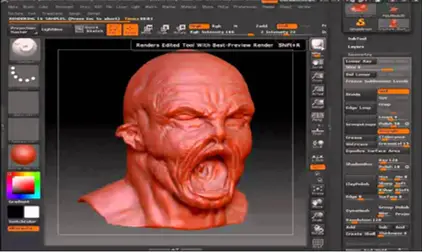 It is one of its kind for sculpting and modeling. It works on OS: Windows Vista and above; macOS: 10.10 and above and its UI making it quite hard to learn. It is where artists can shape things, can virtually create a wide variety of shapes of your imagination. With graphics tablet and pressure-sensitive pens. Its other feature allows mistakes to be corrected. It is a paid version offering a variety ranging from Sophisticated plugins to non-linear designs.
7. Autodesk Mudbox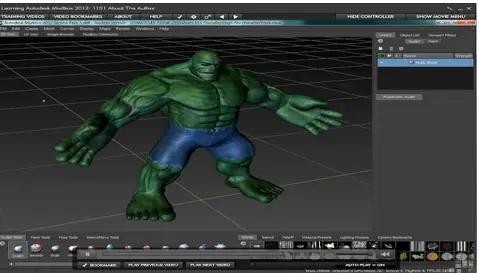 It is another modeling software aligned to editing and sculpting 3D models using a toolset easy to be handled. It has yet another innovative feature where we can adjust 3D models like setting up layers, increase polygon counts on the fly, etc. We can also produce normal maps and create texture, correct mesh, etc. It has a lot of features, but rigging, texturing, and animation is not supported. Still, it is a paid software.
8. Blender

Blender foundation found this in the year 2002, which is an open-source tool. It is available for free used to create 3D objects. Developers are working on it for giving updates regularly. It is available for free, but features like modeling, rendering and compositing animation, and texturing are available. Even it can create hand-drawn 2D animation.
9. Daz Studio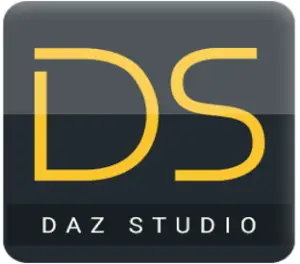 It is one of the tools allows you to create designs for all category of developers. It is also available for free it enables you to create digital art using virtual people, vehicles, animals, environments, etc. Also, it can produce graphic design, creation of custom 3D characters, avatars, etc.
10. sculptris

If you are interested in digital sculpting and don't want to spend on paid version, then this is what you need. It is depreciated by pixologic so that it won't get further updates. If you desire to achieve the required skill-set beforehand, then you must use it. As it is easy for beginners to learn sculpting basics and for experts to learn basics. It is similar to the ZBrush mentioned above.