There's at least one in your house who would listen to music while having a hard day. Music soothes your mind and calms your heart. Music helps to escalate your mood, trigger feel-good hormones like dopamine to make you feel the tranquility around. If you are among the music freaks who would love to lend an ear to remixed music then, this article is for you! From now on, you can remix the songs yourself effortlessly! You are about to catch a glimpse of some of the most sought-after remix software applications that would blow your mind off!
10. DJUCED
DJUCED 40 is the software that's very easy to work with because it has got a user-friendly interface. This application includes two decks, namely, the sampler deck and the track player. This software facilitates video adjustments, quick mixing, volume adjustment, and straightforward remixing. It has got three-band EQ, cross-fader, headphone cues, and volume faders for each deck. You can apply a maximum of sixteen effects, which is high in numbers! And yes, it is a free application, so just hurry if you can't wait to listen to your remixed song!
9. Deckadance

It is an image line software and works as a DJ console tool. It runs on Windows and OS X. The effects options that it has are umpteen in numbers. You needn't have any prior track experience. It provides you default tracks to perform remixing. Once you upload your tracks into the application, it automatically recognizes the peaks in the audio wave and highlights it, just for an easy remixing experience. And the sounds that it offers are amazing! Every DJ must try this application!
8. PartyCloud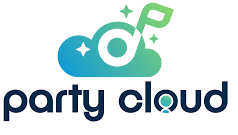 The software has about 20 million songs which is a fortune for many DJs. Not only does it have a rich collection of songs for mixing, but also enables to surf music using filters like genre and helps you to save it in your playlist. It has a beat sync, a dual Mp3 player, BPM control, loops, EQ, and effects. If you want to have fun while remixing your songs, go for it!
7. Zulu DJ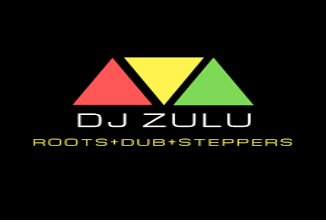 It is a professional mixing software, that allows you to mix and launch live music and audios. It has got BPM effects, Auto-play mode that will provide proper synchronization and effortless crossover. It supports the Windows OS. The processor it uses is the Celeron 2.1 and has 512 mb RAM. Another surprising character of this software is that it permits you to remix a variety of audio formats like Mp3 and wav. It boasts about automatic beat detection and organizes a platform for you to integrate VST plugins.
6. Magix digital DJ
This is one of the most creative software that one could've seen. It entitles the user to record loops and supports all types of controllers. It has a workable interface that would let anyone to remix songs at peace. It has a spectacular auto-mixing feature that would make you a perfect DJ. It also operates on macOS. The Audio cleaning lab, digital DJ, Mp3 Deluxe service and live editing justify its position in the list!
5. Ultramixer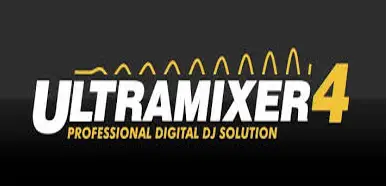 Ultramixer owns some really exclusive features that no above mentioned software has! It has a visualization option in 14 different effects, karaoke player and a video player. Isn't it just freaking awesome when you can visualize a photo slideshow in a single click? Software with high stability audio engine and Auto-sync functionality is very rare these days. Another jaw-dropping characteristic of this application is it assists automatic transitions with equalized volume.
4. Mixxx
Mixxx is an open-source application that is of cross-platform type. It operates on macOS, Linux, and Windows. It performs automatic beat detection, beat syncing, and other essential processing. It entitles you to use beat-grid adjustment and looping. The sampler deck in the application is an added advantage. It supports almost all standard audio formats and has an excellent iTunes library integration system. Faster CPU with two audio outputs is another reason why you should try using the software.
3. Serato DJ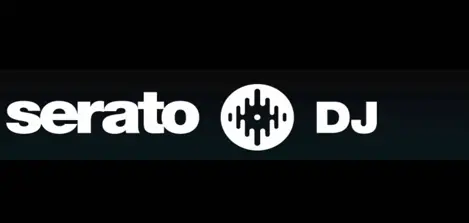 Serato is a fancy application like its name. It has a graphical user interface with two decks or four decks. The deck provided in the software accredits easy mixing of songs. An advanced feature found in this application is that it can display your wave in the vertical mode. It does have a horizontal mode, but, a vertical mode is quite simple to work. It has 13 different effects, which are exquisite in quality. It has highly compatible hardware that is readily upgraded. Serato is obviously the best thing that happened to the DJ software.
2. Serato Scratch Live
It includes Serato remote, free loop-masters sample, plug and play support and output lighting. You can now upload your songs and manipulate it easily with the help of Serato's virtual decks and Track overviews. It also gives you a low latency control and grants access to the live library. It is of cross-platform type and runs on Windows, Linux and Mac, OS X. It allows you to manipulate your uploaded digital audio files using accustomed techniques.
1. Ableton Live 10
There are three versions of this software, each one having its unique attributes. One: the Intro version, two, the standard version and three, the suite version. You can find more than five thousand audios, 55 audio effects, 17 MIDI effects and a storage space of about 70 GB in the application. But there are few features that make Ableton one-of-a-kind. It supports non-destructive editing, multi-track recording, advanced warping, real-time stretching, versatile audio formats, complex warp modes and audio slicing makes it exclusive! And it has got many more exciting features that would make you a pro in remixing!