The project management software used to manage all the desired tasks, assignments, resource allocation, and milestone tracking to make the project accurate. Nowadays, usages of these tools are in high demand. These applications majorly used in the industrial sectors for planning the budget, the resources, and improving team collaboration. While choosing the one from these apps for your work, you need to focus on a few things. The software should be user-friendly. It should contain all the desired features to complete your assignments quickly.
Best Project Management Software and Tools:
1. Teamwork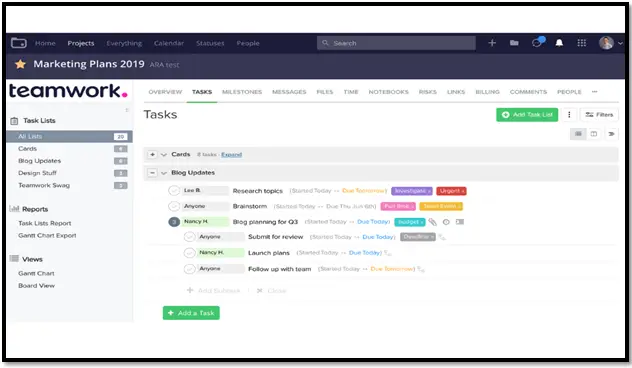 The professional project management application used to improve your interaction between your team members. The software allows you to enhance the accountability of your work. More than 20,000 companies are working on this platform. You can use its special tools include dashboards, Milestones, marked calendar, Gantt chart, chat messenger, time tracker tool, and many more to complete your required tasks with accuracy. For having the best results, this is the one which can help you. So, don't worry, go, and download. It ensures full safety. The software's cost starts from $9 per month.
2. Freedcamp

The application is made for beginners and professionals too. The software offers so many tools include milestones, issue trackers, discussions, calendars, and many more. These features help to track your problems and work schedules. Freedcamp makes a list of your tasks that you can view and complete your tasks, according to the calendar provided by this app. It also offers backup plans, and other things like widget board, task board, white-label, Files, CRM to fulfill your needs. You can sign up for this software without any cost. It also has paid plans that start from $1.49 per user per month.
3. PROOFHUB
The online application tool has used for small businesses. For planning your projects, you can access its tools include Kanban boards, Gantt chart, Tasks, Project manager, and Custom roles, and many more. You can use other options like discussions, proofing, and Email-in. You can use other options like discussions, proofing, and Email-in, for having a better interaction with your team members. Also, it is user-friendly. The product costs $50 per month. The plan contains 40 projects, unlimited users, and 15GB storage.
4. Basecamp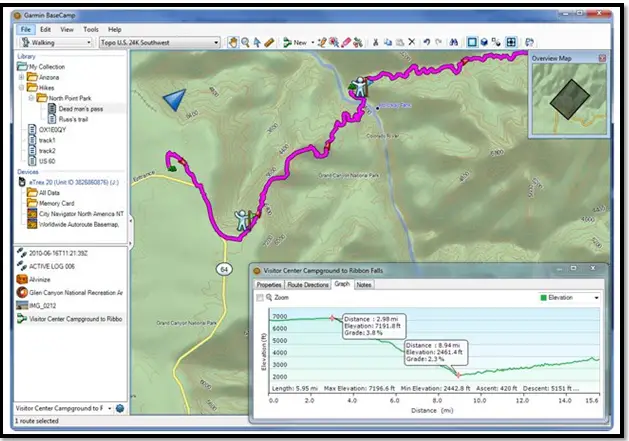 The user-friendly management tool has used for discussing projects. It includes tools like Message boards, dashboards. You will have proper email and desktop notifications. Teachers and students can freely access this application. It offers a 30 days free trial, in which you will experience unlimited projects, 500GB storage, and project templates. The product costs $99.
5. NOTION
NOTION offers a unique interpretation of planning the projects. It allows you to arrange and examine ventures, share everything with the group, and monitor all the thoughts. The notion has connected with JIRA, GitHub, Pivotal Tracker, and many more. It is easy to cooperate with the docs venture trackers to make your work process turns out to be progressively productive. For your projects, it offers Kanban boards, tables, and many more. You can build a CRM for directing your notes. It is free for personal use.
6. Click
Click is best for managing all types of work. You can modify your work process, appoint errands, and include various sorts of conditions for assignments. The application has 52 customizable features. It supports Smart Search and Smart Estimates. The software is free up to 100MB storage, and other plan costs $9 per user per month.
7. REDBOOTH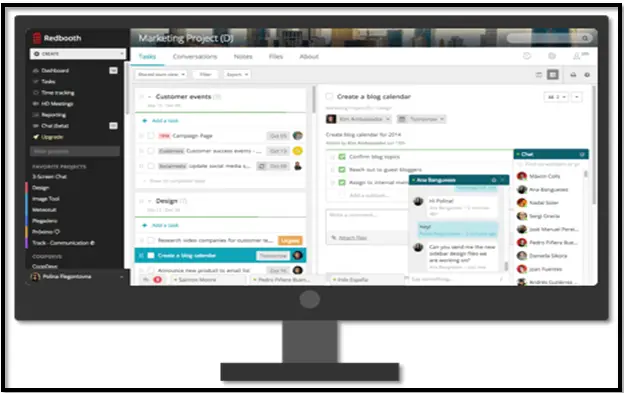 REDBOOTH helps in dealing with your assignments. The application gives top quality video conferencing, direct informing, voice calling, and formal chats. By using Kanban boards, you can organize your project plans. It is available for personal as well as for business use. For pro users, it costs $9. For entrepreneurs, it costs $15 per user per month. The app ensures full safety.
8. Celoxis
Celoxis offers a simple project planning tool for the ventures. You can use a Gantt chart for analyzing your projects, time, and your budget.
It has connected with more than 400 business apps. According to your desires, the application has both SaaS and On-Premise alternatives. The product costs $25 per user per month for a cloud solution, $450 per user for on-premise users.
9. Clarizen
The cloud-based project planning tool. The software used to grow your business. Clarizen gives configurable venture arrangements that help your whole work lifecycle. You can track your project budget. The product costs $60 per user per month.
10. ProWorkflow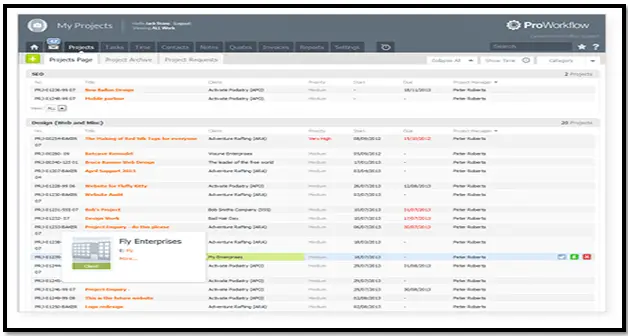 The project management tool offers so many features include Dashboard, Timeline, timesheet, API, Project templates, and quotes manger. The application ensures data security and all notifications or alerts on time. The supported tools like Widget, Time tracker, and adobe extension app. You can manage your contacts, share your files, and manage your quotes. It also provides a free trial. For professionals, it costs $20, and for advanced users, it costs $30.