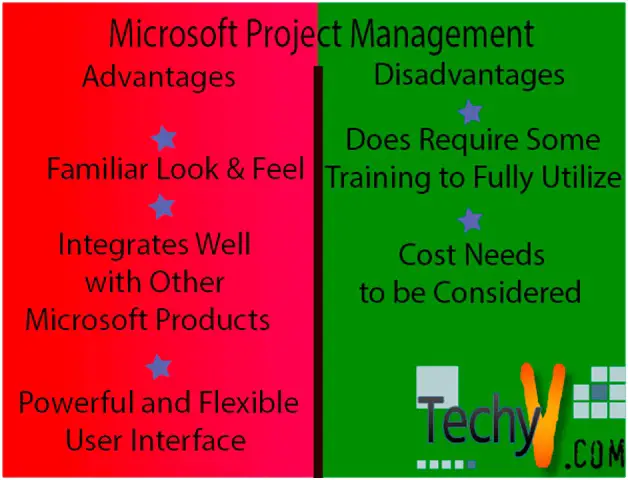 Microsoft Project Management
The process of project management is a very crucial one for many organizations and individuals. Project management involves the planning, organizing, directing and controlling an organization's or individual resources for a specified time in order to accomplish a specific short term objective established to complete goals and objectives set.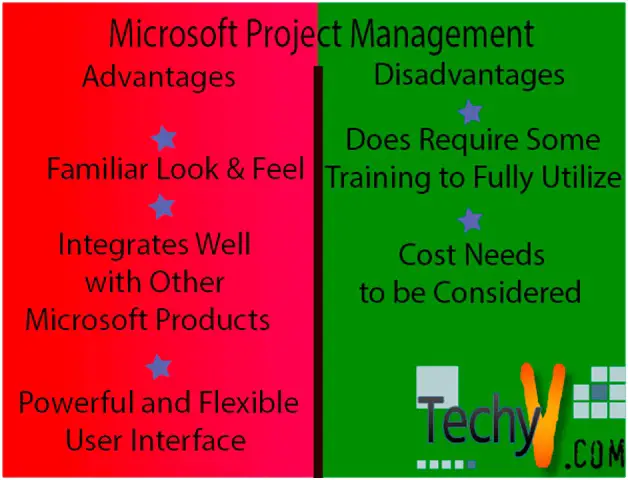 The project manager is charged with the responsibility of ensuring that the project is a success. He/she has to set specific constraints within which the project that has to be completed and the end product should be of the standard and quality expected. Project managers may use project management software in order to keep tract and better manage the projects. The most used project management software is Microsoft Project, software developed by Microsoft Corporation.
Microsoft Project was developed in order to provide project manager with the right set of robust project management techniques and tools required to effectively and efficiently manage projects. The software does not guarantee proper management of the project it is only meant to increase the efficiency and effectiveness of the project managers. Like every other software product, Microsoft Project has its own advantages and disadvantages.
Advantages
The application offers a wide range of tools to manage projects. The MS Project is flexible and has efficient tools that can be used by government institutions, constructors and business firms to manage their projects. The MS Project contains wizard tools needed by the project managers in planning, collecting and allocating resources to different tasks. It also helps the project managers in the estimating budgets such that the right amount of money to fund the project development is set aside for consistency. The program also helps in monitoring progress in different stages of project development and examining all the requirements needed in developing project modules. The MS Project got features that project developers can use to determine and correct errors identified during installation and upgrading of any business project. The MS Project modules contains modules like the finances, plans, project work and the project teams enable the project managers to set practical goals to be achieved by the users and the development team by allocating resources and preparing work schedules. The Microsoft Project also enables management of resources so as to accomplish particular work and stipulated period of time. Another benefit of the MS Project is the fact it enables back up of files and documents and is cheaper to implement.
Disadvantages
Although the MS Project was meant to allow many users to create similar project files at the same time and work in partnership, it has some limitations associated with it. It takes longer time to train a number of users with different a learning pace to know how to use the program than it would take to train one person. Another limitation is the cost factor in the sense is that the expenses in upgrading the project to newer versions and requirements needed to train a group of users are very high. It is also expensive to acquire a genuine MS Project that is stable and has product from the Microsoft Corporation Company. It is also expensive to install the project since it requires complicated resources to ensure it is running efficiently. The program may also have compatibility difficulties with the latest versions of operating systems like Windows7 and Windows Vista as well as UNIX Operating Systems. It is not easy to come with a competent team for the project development since there are no worldwide scrutiny portfolios of the top management. A major disadvantage of MS Project is that it does not support collaboration.
Alternatives to Microsoft Project
Wrike Project management software has been recently gaining popularity worldwide. It is web based project management software that has been claimed to double the productivity of the members. It also provides management of more than 50 projects in one single work space – a quality that many project managers have been yarning for a very long time. The most important feature that the software has is the ability to support collaboration. The application use patent-pending Intelligent Email Engine to allow team members to share the work through email. Wrike enables managers to see the work as it is done by team members thus enabling managers to control every single detail of project progress.
A web based project management software developed by Intuit. It is a very effective and cheap software product. It is an application that serves as little as ten users and as many as 200 users. It is very easy to use and has an easy learning curve. For many people the cost of acquiring web based systems that do not consider small numbers of people has been very high. The Intuit took this factor into consideration and has a wide range of monthly subscription depending on the number of people. There are several benefits of QuickBase; it enables the manager to centralize the running of all project activities, time and expense trackers to enable the managers to track the time and expense of some activities, it enables management of different projects by one manager, and the ability to import information and data from Microsoft Project. QuickBase also provide very strong data security measures to safeguard project data and information.
Basecamp provides all the basic project management, collaboration, and scheduling elements that project managers and Information Technology specialists require. It is a web based application that is simple and enables users to easily learn how to use and get the most out of it. Basecamp enables easy management of composite projects with the addition of color-coded projects, very simple and user-friendly dashboards and time tracking. Users can send messages to each other. They also have access to collaboration tools and can report about their progress. Basecamp provides various subscription plans depending on the requirements. It is one of the cheapest web management programs available.
Conclusion
Finding the most effective and cheap project management software solution can be a very hard task. The major things to consider when looking for a project management software solution are; the cost of the product, compatibility with the other products running in the present system, ease of use and vendor support, security and experience needed to use the product.