Mainly for small businesses websites plays a vital role in marketing. These websites are what used to get the product sold to the customer. We need to make sure that our website is appropriate and answers all the questions of the clients and fulfil all of their needs. A faulty website leads to loss of thousands of dollars ultimately.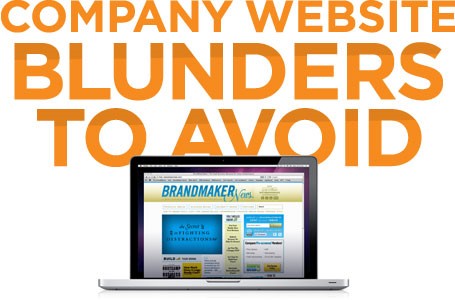 Here we see some of the mistakes made by small-business owners, make sure you avoid these errors:
Design website perfectly:
Whatever requirements and specifications you gather need to be perfectly and well designed at the beginning itself. The First impression is the best impression always. Don't let bad impression go on your websites by clients on the first look itself. Changing the contents of websites and modifying includes lots of costs. Make sure you implement your needs and design them properly according to the clients at the first only.
Paying too little or too much:
You need to make sure that you don't obtain the web designers for lowest cost because you end up with cheap websites which don't even fulfil the needs of the clients. Don't even put lots of expenses for a big brand of the website, they might exceed your budget limit and may get a situation to stop your project in the middle. The money you already put will also be wasted. You need to be sure in these expenditures, too little or too high is not recommended.
Say no to Flashy websites:
Don't make your website design flashier, try to make it neat and professional. The Client should not only just get attracted to your website but also must get into the page he wants within 3 seconds. Design shouldn't be messy that client doesn't understand what to do next. Use responsive websites as clients opting different devices to view the websites. Make it as easy as possible for them.
Don't target everyone at a time:
Your website cannot satisfy all kinds of clients at a time. It may sometimes be appreciated by some, and it may not be approachable to some others. You just can do is to get the requirements of most frequently visited clients of your website and design your project accordingly. Don't try to target everyone, at least make your website approachable to most of the clients.
Avoid out dated content:
Customers always expect updated information about your product or service in your website. If any out dated information is seen, they assume that your service is no longer available. To make your clients stick to your website always update with latest innovative technologies and content related to it otherwise they check for a new website. Once in a week, your website must be updated. If you don't have many followers on social networking sites, don't add those links. Because they might assume your company's product is not appreciated much by the clients. It is necessary to show-off the best ratings, comments on your company.