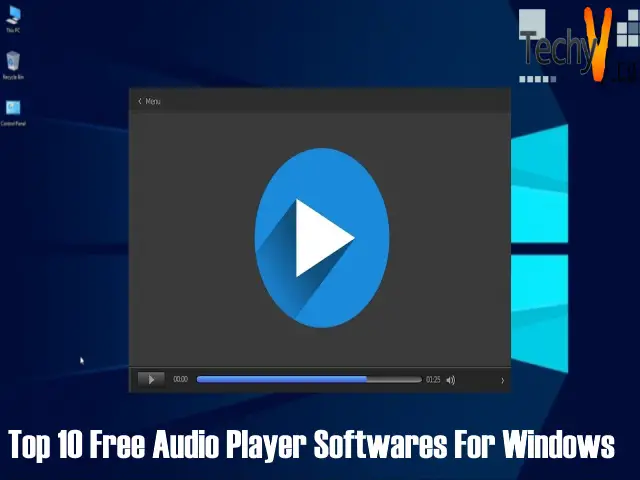 A lot of people find peace listening to music, not only all their stress is relieved but they also feel disconnected from the world. For some people, music is their whole life while for some it is a breakthrough in this tough world. People are making a change to the online streaming of music in this generation. However, each one has some of the music caches on our computer. For instance, you are not much of a fan of online streaming or have a vast offline music gallery, you need a music player with great features. Windows has a vast option to choose from and can be difficult to choose from sometimes. There can be a difference of opinions among people, as everyone has different music tastes. If we talk about the year 2020, you may have many Windows music players at your disposal. For example- Microsofts's earlier Music Software i.e. Windows Media Player has been replaced by the all-new music player Groove Music. Fortunately, there is some great software to choose from, and we have helped you by rounding some of the best software available online.
Here are Top 10 Free Audio Players for Windows to choose from-
1. MusicBee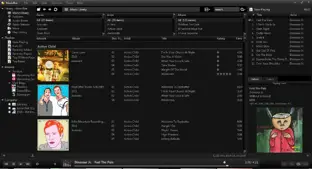 Though not being a Universal Windows Platform, MusicBee is one of the perfect solutions for you with a great layout. With a great layout, it has more great features as an add-on. It has a great import feature, which can help you transfer your music from Windows or iTunes to it. There are a lot of controls as well as customizations. You can even adjust the bass of music on your PC in 5.1.
2. Foobar2000
It has a modular design and can be simple to understand, thus giving it a plus point for Windows.Foober2000 has a portable installation and is available for Android and iOS both. Though it has a very simple layout, youth may not like it, it has more of a Windows 98 version than Windows 10. But never underestimate anyone/anything.
3. MediaMonkey
This a very popular app since 2001. It has a lot of features like organizational features. You can sync your library music available on PC or in your Android Phone. You can even download music online and can simply edit it manually through this software. You can change or improve the skins and features through various skins and plug-ins. MediaMonkey is compatible with audios and podcasts both, and can even download your favorite podcasts.
4. AIMP
AIMP has a very clear interface and has been continuously updates which can help in the music business. AIMP gives a major look of a picture editing app GIMP. But this two software have no ties between. It has a lot of sound effects and a great 18-band equalizer. Its first version was released in 2006 and is original name is Artem Izmaylov, which is named after its creator.
5. VLC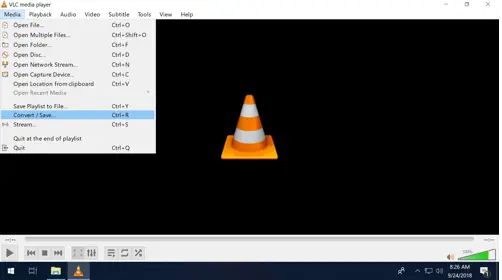 Most of us have maybe used or heard of this player a lot. It appears in the list of Top Best Media Player in Windows 10 in 2020. You can have access to a lot of podcasts and audios at your pace. VLC is very well known for its great advanced management sound features like a built-in equalizer. Many people prefer VLC a lot due to its features like audio and video playing options. It is a Swiss Army Knife of Media.
6. Dopamine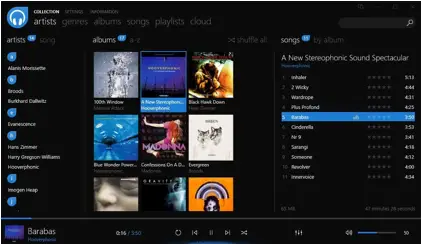 It is very easy to use and is extra-simple to use, thus giving users an easy to use it. You can download the software easily; the updates are automatic as well as you can change or improve the layout or colors of the software without any problem.
7. Windows Media Player
The one traditional media player that was everyone's favorite. It is one of the best and free audio player and can be available as an option in Windows 10. It can even play different formats like audio formats, video formats, and image formats. And just like iTunes, Windows Media Player can sync your music library with your local network.
8. Spotify
Currently the most trending online streaming music network available. Spotify's desktop version is very efficient as well as the layout can be considered very classy. The best part of Spotify's desktop is you can play online as well as your offline music as well. For example- you can opt for a private session, where you simply play your music library available for offline listening as well as podcasts and more. Not to mention, it is completely free to use in Windows 10.
9. iTunes
Does this software even need an introduction? The most famous Apple's Audio Player. It is one of the best media players for both Windows as well as iOS as it acts as a bridge between iOS devices and computers. iTunes supports different formats like including MP3, WAV, AIFF, Apple Lossless, and AAC.
10. Groovs Media Player
The all-new media player launched. It is a Universal Media Player and can be used in any version of Windows. Though, this can run only in 32-bits or 64-bits versions of Windows.