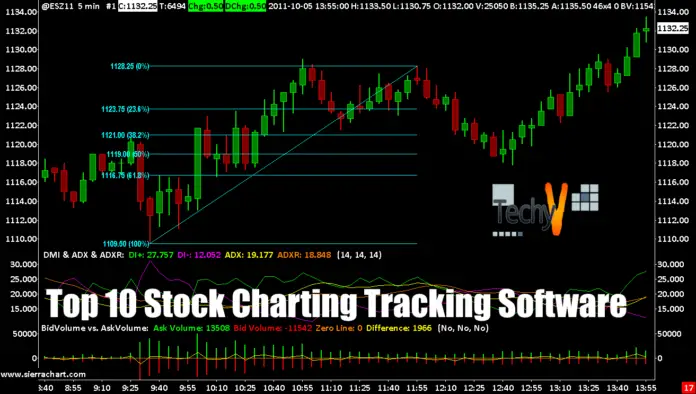 The term "Stock Charting Software" refers to the software tool that represents the value of currency graphically. Additionally, this software enables traders to analyze trading of currency by charting it graphically with some other information as well. The form in which information is displayed by the stock charting software is a line chart, bar chart, or candlestick chart. The most used type of information representation tool is a candlestick chart because it displays a large amount of data. A candlestick chart uses two colors, one color for up and the other for down.
The following are the top 10 stock charting software tools used widely:
TradingView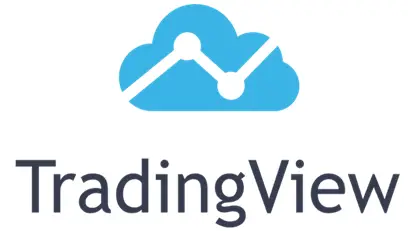 TradingView is one of the most used software tools for stock charting. This software is freely downloadable on Microsoft Windows operating system. It offers a wide range of traits. The TradingView software comes with four packages, namely Free, Pro, Pro+, and Premium. The pro package requires an amount of $14.95 per month, and pro+ requires $29.95 per month. The premium package is priced at $ 59.95 per month. The free trial is available only for the first 30 days. In the pro package, there are five indicators per chart, two charts in one window, and ten server-side alerts. In the pro+ and premium packages, there are 10 and 25 indicators per chart, 4 and 8 charts in one window, and 30 and 400 server-side alerts, respectively.
Stock Rover
Another top utilized charting software is the Stock Rover. There are four different packages involved in this software tool. They are Stock Rover Free, Stock Rover Essentials, Stock Rover Premium, and Stock Rover Premium Plus. The free package of Stock Rover is very easy to use and comfortable. The Stock Rover Essentials is more powerful than the free package. But, it required to pay $7.99 per month. The access to the premium package needs an amount of $17.99 per month and for the premium plus $27.99 per month.
TC2000

TC2000 is India's top-charting software and is used a lot. The features provided by this software tool are options charting, stock & option screener, low latency data, reinventing trading, unlimited practice for free, dynamic charting, organized watchlists, profit and loss zone options, built-in option strategy, alerts & reminders, personal journal, and custom layouts. The great advantage is it is available freely on the google play.
StockCharts.com
Another one of the top-charting software tools if StockCharts.com. The features of this software are aids in strengthening your analysis, better portfolio monitoring, streamline your research, award-winning charting, chartLists, the members' dashboard, advanced technical scanning, custom alerts, and expert market commentary. StockCharts.com software provides a one-month free trial. Later, users have to upgrade to the next level and become a member. In the membership, this software offers 25 indicators per chart, 25 overlays per chart, save charts, 2500px chart width, etc.
Yahoo Finance
Yahoo Finance is yet another software tool used for stock charting. It offers its customers with numerous features. The features include tracking the performance of the portfolio, follow stocks, get real-time quotes, availability of financial information, track currencies, bonds, commodities, compare and evaluate stocks, etc. A user needs to login to the software to utilize its feature. But, it not available freely. A user needs to pay $ 34.99 per month or $349.99 per year.
Google Finance
Google Finance is a widely used charting tool to get updated and latest news on business and finance. This software incorporates the features of the latest news, alerting blogs, P&L & Balanced Sheet for any stock, stock price, etc. Google has made its place in almost every aspect of software tools. But, this software has got the scoring of 13 out of 28. This coring is quite poor.
CNN Money
One of the top 10 charting software tools is CNN Money software. This software provides limited features. The disadvantage of this tool is it has only one sub-window. Also, it cannot display trend lines. The chart in this software can only be static and non-interactive. A user has to continuously refresh the page to work efficiently. But, one of the most useful advantages is one can plot EPS earnings on the chart through the CNN Money software tool.
Robinhood
Robinhood stock charting software tool has advanced features. It allows users to draw new charts on Robinhood web, it also supports candlestick charts, and provides five indicators per chart. These indicators are volume, simple moving average, exponential moving average, relative strength index, and moving average convergence divergence. These indicators and candlestick charts can be used for cryptocurrency. There is no requirement to pay for the usage of this application.
Reuters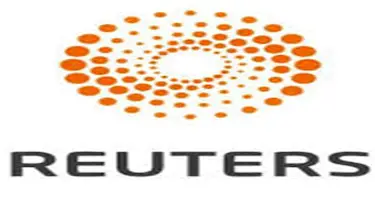 Reuters software tool is specially designed for professional traders to view the stock market analysis. This software has an advanced feature of green candlestick plotting. But, it does not have any EPS earning indicator and the ability to draw trendlines. Apart from this, the best part of this tool is it allows plotting of the breaking news on the chart. This feature of the Reuters charting tool makes it stand at the top 10 places. This software is best suited for getting the breaking news. But, is users use it for plotting, no advanced features are involved.
Finviz
The stock charting software tool, Finviz, has numerous peculiarities. Unlike other software tools, this tool is based on the browser. So, it becomes easier for traders to gain breaking and trending news easily. The Finviz tool comes with three packages, namely Free, Registered, and Elite. In a free package, users can use the features just by signing in into the software. If the user registers to the software, he or she gains access to charts and graphs. The Elite package requires an amount to be paid. The monthly subscription requires $39.50.