The 13 Best Software of 2012
1. Adblock1.0.0.488 IE
Does what it says on the can: a fully functional adblock for Internet Explorer. Perhaps not as well-known as its Chrome counterpart, but it gets the job done in a reliable and discreet manner. The language and county setup is customizable. It doesn't get in the way of your web usage either as it only shows up as a small symbol at the end of your address bar.
Cost: Free.
2. Windows 8
You knew this was coming up. Microsoft's next instalment into the Windows series; it comes with all that you would expect: a small performance boost, newer themes and designs and some new and nifty features. The chief amongst these being the much improved touch screen capabilities; the integration of cloud is also of note. Windows 8 seems to be hardwired towards the socializing crowd.
Cost: Around the $100 mark.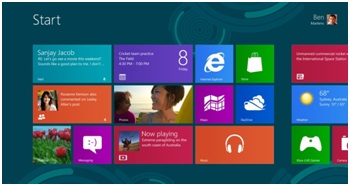 3. Microsoft Security Essential
Security is one of the most important things to consider when using a PC, good thing that Microsoft has you covered. MSE doesn't bombard you with useless notifications concerning updates or registration, instead it quietly and efficiently removes any Malware that may have taken residence in your files; it also schedules weekly scans so you have nothing you worry about.
Cost: Free.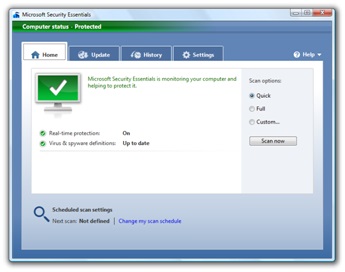 4. PhotoScape
This program is engineered to appeal to the artist in all of us; it manages to offer the complete package including: an image converter, editor, viewer and capture tool; all wrapped together in a tidy little parcel. The program itself is designed to be both fast and thorough, so you get high quality work in record times.
Cost: Free.
5. Battery Care
This program has lately received an update so there's never been a better time to pick it up. The biggest problem that most people have with their laptop is battery life, that's where Battery Care comes in: the program optimizes your system depending on the settings you choose and supplies you with all of the much needed statistics such as how much time you have left and the current capacity of the battery. Battery Care is easy to install and simple to operate.
Cost: Free.
6. Windows Live Writer
If you are a regular writer or blogger Live Writer is sure to make your life easier. It features such useful tools as: WYSIWYG blog authoring, photo & map publishing etc. On top of that it is generally compatible with most popular writing platforms such as WordPress and LiveJournal. To really make your work shine it also supplies editing tools that allow you to add borders and effects.
Cost: Free.
7. Mozilla Thunderbird
Thunderbird is an amazingly fast and cool email client. It works well with most email providers and is absolutely necessary if you manage and receive many important emails a day. You can rest assured that they are going to be important because Thunderbird has probably got the best spam filter of the lot. In one sentence: Thunderbird is a combination of email and RSS. In addition, the client can be endlessly improved through the use of add-ons.
Cost: Free.
8. MP3jam
We all enjoy music and with MP3jam it's never been easier to discover or download tracks and even entire albums. It works well enough as an organiser as well: neatly ordering tracks that you have already downloaded. It allows users to search for a wide variety of items, not just the track itself but also album art and release dates. It seems to work by using YouTube as a database. Rest assured knowing that it only finds high quality audio, in simple MP3 format.
Cost: Free.
9. BandzPro
Here's another simple to use music software. However this one is targeted towards the musicians; the program works as a universal music set: everything from drums to keyboards is present. This is an ideal platform for both beginners and experts. It looks top notch as well, the animations are high quality and diverse.
Cost: Free.
10. YouTube MP3 Converter
Handy little tool that allows you to convert YouTube videos into any format imaginable: MP3, MP4, iPhone, Android etc. It efficient in the time sector as well as it allows you to convert entire playlists at a time; on top of that it's fast and simple. All you have to do is click.
Cost: Free.
11. Wunderlist
An easy to install app, it creates a to-do list at your command. The information is all stored in simple list form and the lack of complicated settings is a refreshing break. The program is also able to sync with most devices, including smartphones and computers and it make it a breeze to stay on top of things.
Cost: Free.
12. ISO Workshop
Perhaps slightly more technical than most items listed here; but no less useful. The aim of this software is to help you in creating and modifying disk images; you can then burn the image to any location you want. It may sound complicated but it really isn't with this tool: all you have to do is add the file and choose the output location. This simplicity makes it ideal for creating back up disk and imprinting movies.
Cost: Free.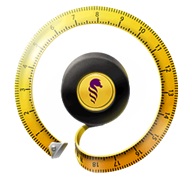 13. iPrint
The environmentalists are going to enjoy this next one. It optimizes and organizes your printing documents so as to make the information fit on fewer pages. In the process it saves you money and time.
Cost: Free.