Drawing software is a computer program used to create artworks. Various drawing software is available to aid you in making realistic drawings. Digital painting is possible using the tools in drawing software. Use the special effects in such programs to get excellent illustrations. Create drawings using the different features in different software.
Let us look at some of the drawing software to use and their unique characteristics.
1. CorelDRAW

Get all your drawing tools from CorelDRAW. This graphic design application allows you to create vector illustration and page layouts. The vector illustration technology will enable you to create beautiful drawings to turn basic shapes into artwork. A powerful color management engine is available in this software. It contains excellent prepress tools that help in drawing. Create artworks that can give outputs in a variety of prints. Get access to clipart, fonts, templates, and images through this0 software. This software supports stylus pens and wheel devices. Use tools like automated symmetrical designer and shadow effects manipulator to save time in your drawing.
2. Affinity Designer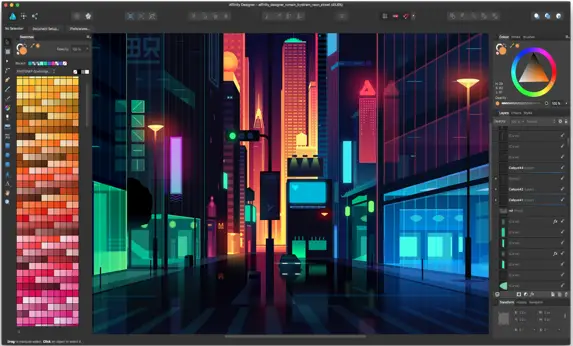 Affinity Designer is a drawing software that zooms accurately anywhere in your drawing. Get the best user experience through this device as you will get the same file format regardless of the device you use. Switch between raster and vector workspaces with a click. The core engine of this software allows you to handle documents of any size in this software. It also has customizable keyboard shortcuts and grids that make drawing in this software convenient. This software is available on MAC and Windows operating systems. You can also use it on the iPad. Improve your workflow by using this software and make creative drawings.
3. DrawPlus

Use the realistic brushes of DrawPlus to get your drawings to look natural. Paint with a variety of mediums like watercolor and oil. Retain vector editing functionalities using this software. Get assistance from the on-screen "How To" feature if you need help in using the software. Customize the interface of the software to get a comfortable workspace. Use the pre-built brushes or create one up to your preference. You can create brushes of your choice of weight and opacity. A smart sizing option is available to allow the resizing of elements. Generate wallpaper effects using this feature. Use blend modes to combine colors and textures to create your design. The import and export of images are easy.
4. Krita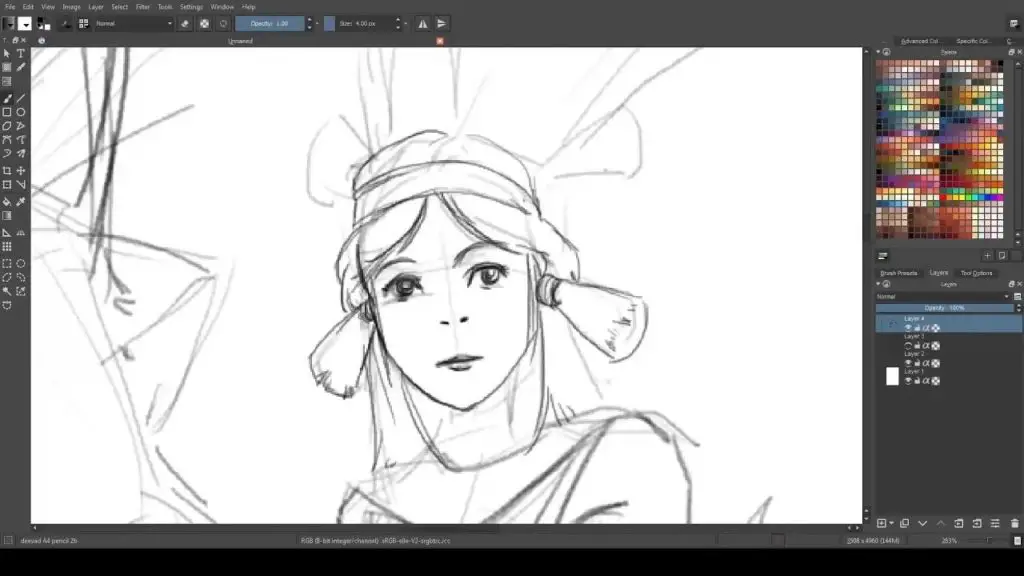 Krita is a professional software free to use that allows users to make drawings and paintings. Use this software for making concept art. Various textures and matte painters are available in this software to aid in the making of your drawing. Illustrations and comics are available to make drawing easier for you. Brush stabilizers are present in this software so that you can make proper brush strokes even with shaky hands. The wrap-around mode in this software allows the creation of patterns to be easy. Many drawing assistant features are available to improve your drawing—import brush packs from other artists to use and even export yours for others to use.
5. Clip Studio Paint

Use Clip Studio Paint for designing your drawing and paintings. Use the free trial of this software to experience the features this software provides in the drawing. Create every stroke as you wish as you can make detailed artworks with this software. Various tools are available to customize your brushes and make the perfect strokes to make your drawing precise. Use watercolor stains to add effects to your picture. Get accurate finishing for your drawing using the AL colorization feature that uses deep learning technology. Import 3D figures to draw any pose or angle easily. You can even add music and camera movements to create animations using this software.
6. MediBang Paint Pro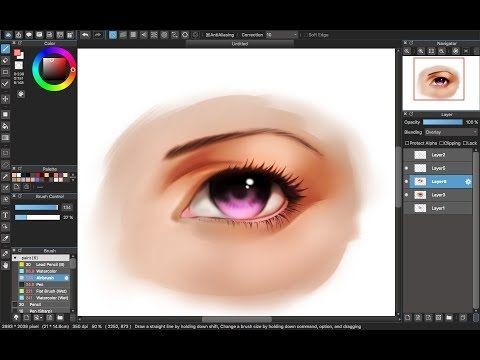 Various brushes are available in MediBang Paint Pro to facilitate your drawing. You can use a mapping pen for inking and watercolor brush for coloring. Each brush contains settings for you to customize it to your preference. Create brushes to make your drawing more realistic. This software is lightweight and does not slow down your computer. This software contains a layer function where you can add many layers to your drawings. Draw lines and curves using the snap guides and make perspectives. Create cosmic panels by slicing across page borders. Save all pages into one file to improve your comic page management. Synchronize your brush settings across devices and transfer data using the cloud. You can collaborate with others using group project features.
7. Procreate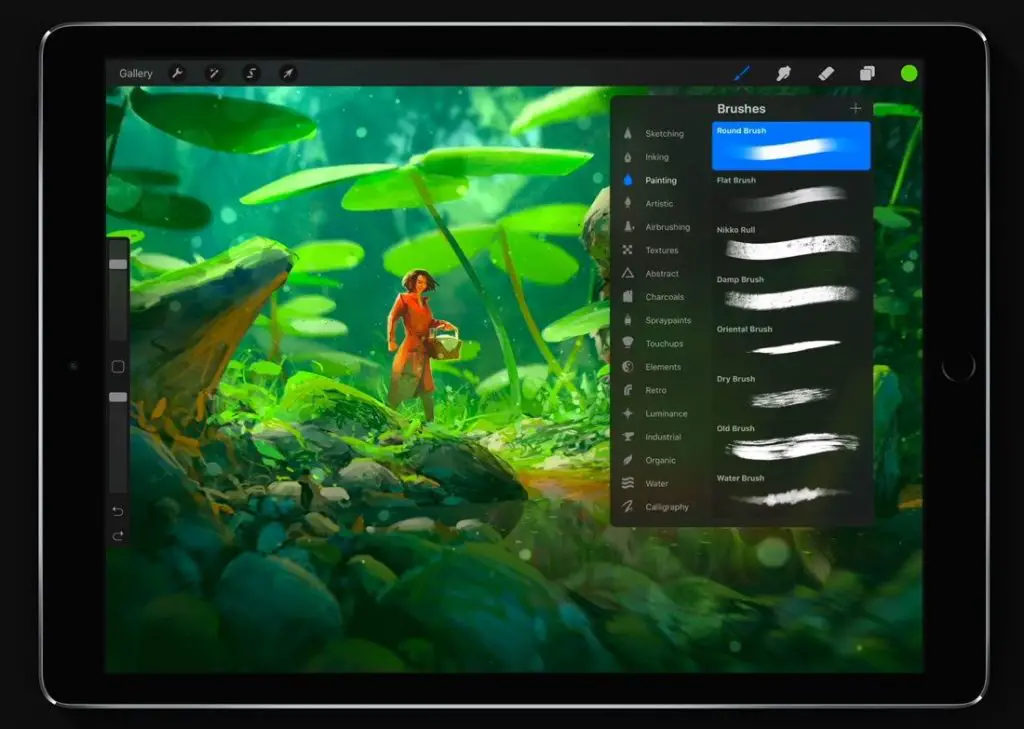 Are you an artist using IPad? Procreate is the drawing software to aid you in creating paintings, sketches, and illustrations. Import fonts and add a message to your drawing. A diverse set of brushes are available to blend and mix colors. Add shading to your drawing, like using a pencil in reality. The software contains advanced tools like extensive color integration and an eyedropper to provide accurate colors to add to your drawings. You can use the Apple Pencil device to draw like using a pencil in reality. Use the quick menu to configure your favorite features to get instant access to them. This software is available for download in the App Store for $9.99.
8. YouiDraw Drawing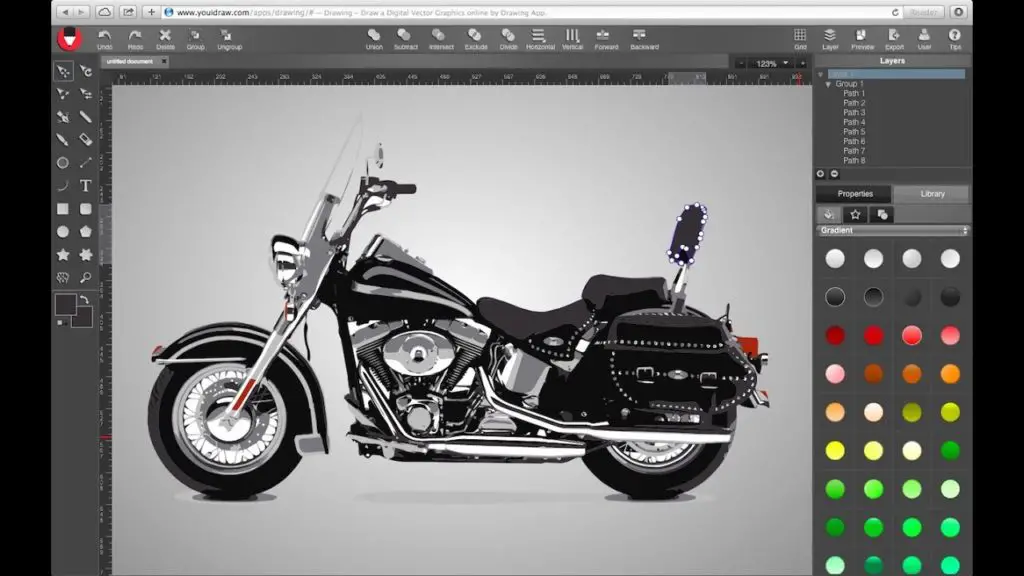 Create stunning vector designs using YouiDraw. It is an online platform to create your drawing. You do not need to download this software and can use it for free online. You can make drawings for posters, t-shirts, and even gift cards using this software. Create an account in YouiDraw to save your work and load it into any device. Tooltips are available for newcomers to select the right tools easily. This online drawing tool is useful for students and professionals. It contains basic as well as advanced drawing features. Vector light effects are available to add artistic effects to your drawing. Add shapes by using the shape tools.
9. Rebelle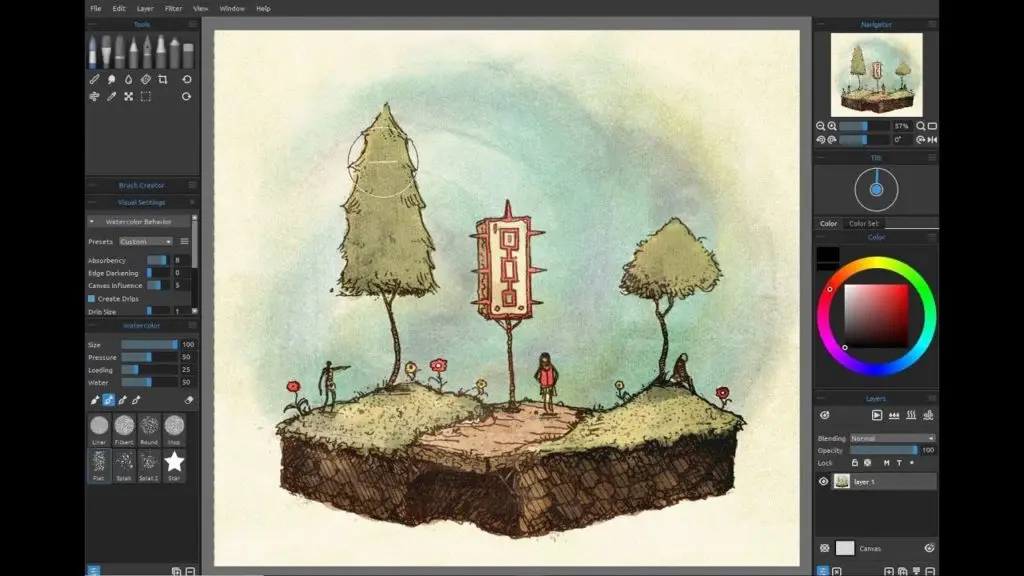 Rebelle creates realistic watercolor and acrylic paintworks using color blending and wet diffusion techniques. Use this digital painting technology to improve your drawing and help traditional painters to explore their skills. Tools panel shows all the tools in this software. Brush settings are available to select preferred ones. Layer your drawing and use the color palette to mix colors. Create dripping effects using the DropEngine. Watercolor visual backgrounds are available. Blow drips of paint at different directions of the canvas using the blow tool. Use stencils to make templates and create patterns. You can use the ruler tool for precision in the drawing. Add depth to your drawing by using the perspective tool.
10. ArtRage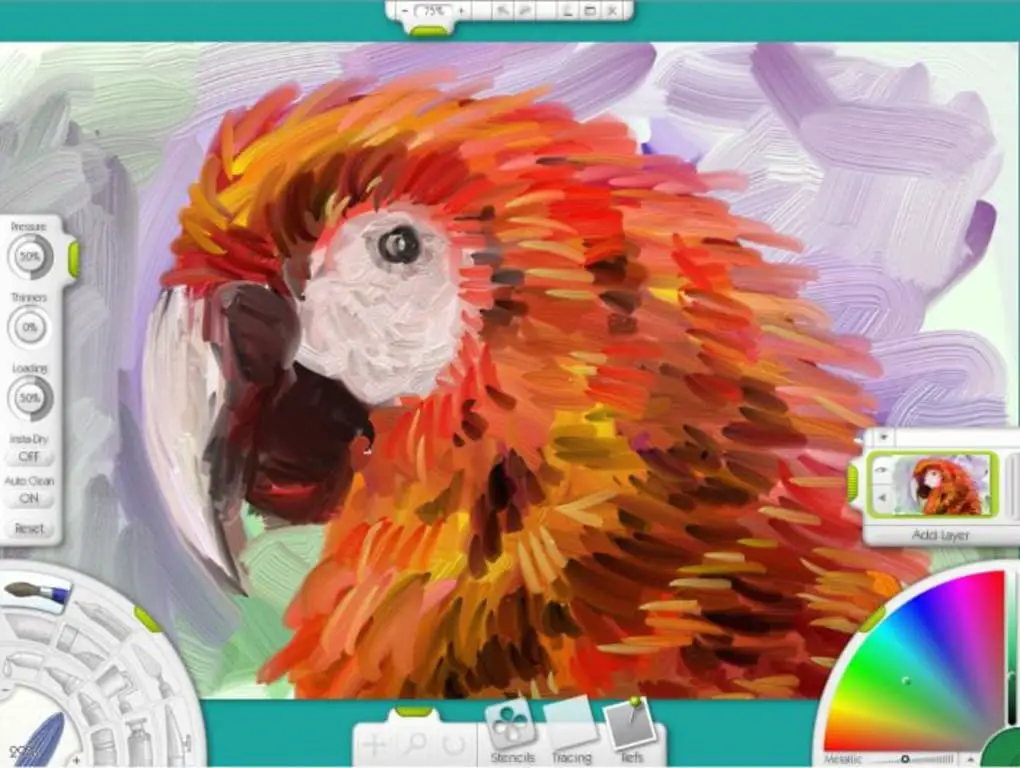 ArtRage is a painting tool that provides you with textures and color blending feature. It has a complementary color system to choose colors. Add customized brushes to this software. Oil paint features are available to make your drawings. Record your actions in this software and perform undo operation when required. Copy and paste layers while maintaining their properties. Various utility tools like cloner and flood fill are available in this software. Import an image and pin on your canvas for reference, or you can even include it in your drawing. Perspective layout grids are available to serve as a guide in painting.