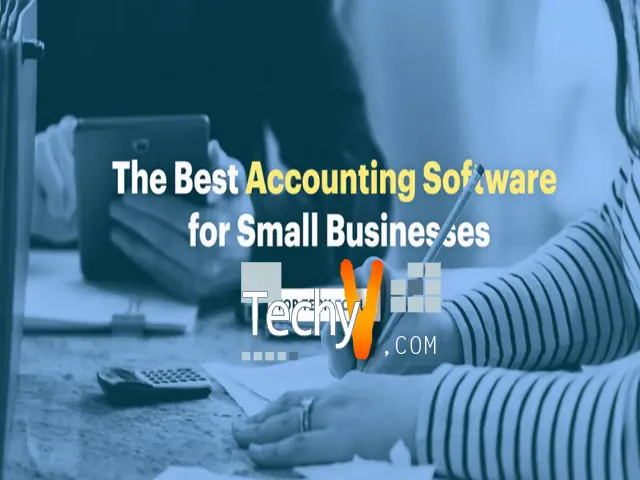 Instead of having all your financial files and documents in physical form, why not store everything in a computer? A simple application like accounting software is your best option for giving your proper notification and information regarding your payrolls, amount receivables, etc. The following are such ten accounting software for the small business.
1. FRESH BOOKS:

Fresh Books is one of the easy-to-use accounting software for small business. There are five million users of this software for their accounting and invoicing. It offers you direct payment, overdue payment reminder, delay fees, and payment claims. You can collect the payments from Google checkouts, PayPal, and through credit card payment. Before signing up, you may get 30 days free trial. You can update your balance sheet reports, accounting, and invoices. This software is supportive in all mobile devices.
2. NET SUITE ERP: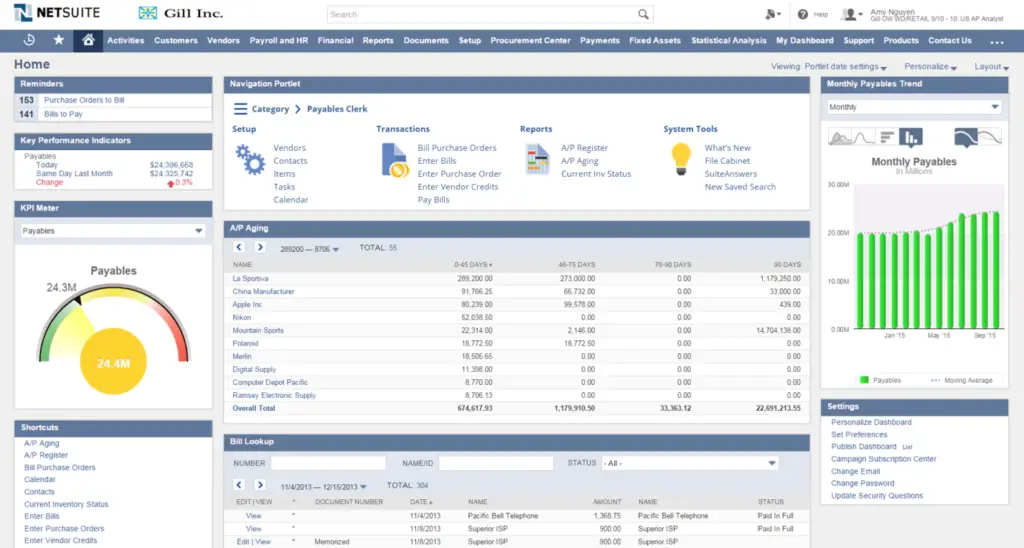 Net Suite ERP is accounting software that manages your revenue, order, finance, and billing. Users can customize the software as per their company's review. It features pre-installed dashboards and robust automation. With this, you can simplify your financial management.
3. TIPALTI: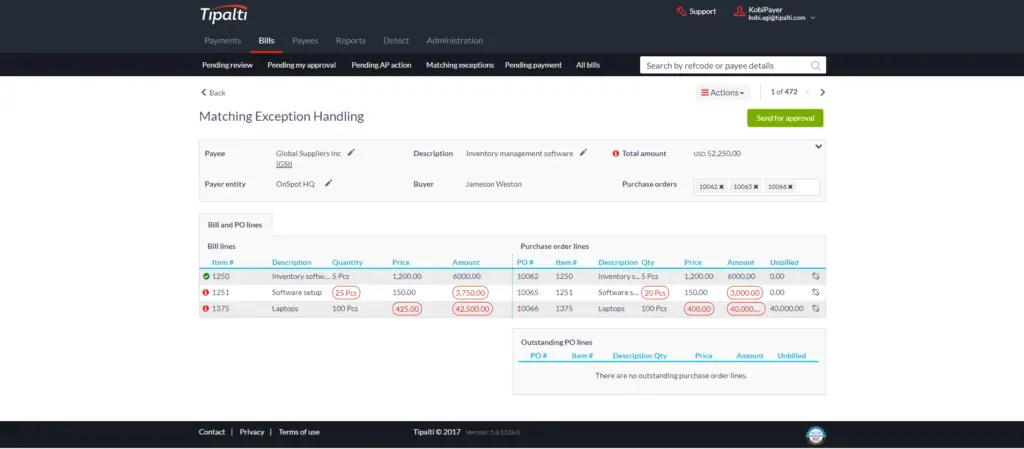 Tipalti is cloud automation and payment management software that works global payments. This software helps those who have companies on a universal basis. There are more than 190 countries, 120 currency options, and six payment methods from this software.
4. GUSTO: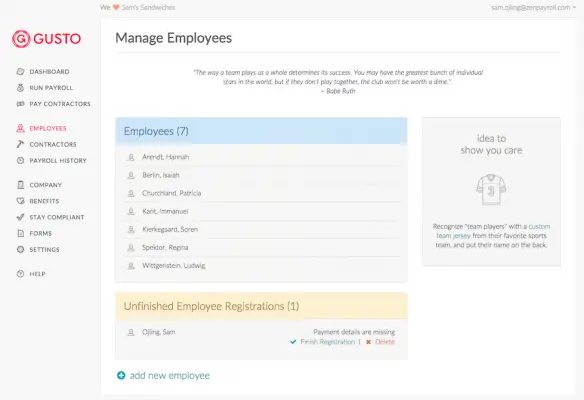 Gusto simplifies all your payroll processes and can easily add new employees to an existing one. It integrates with your HR so that you can manage the company's team promptly. The data is kept in one system, and you need not enter anything manually in other systems. You can extend your operations seamlessly with other existing tools.
5. ZOHO EXPENSE:

Zoho Expense will manage your payment reports and reimbursements. Though it is compatible with your mobile app, you can still take a photo of the receipt and add this to your expense report. It offers a free plan for beginners and $2.50 per month for users who need unlimited storage and scans.
6. ADP WORKFORCE:

ADP Workforce is complete software for accountings works like payroll, HR, benefits, and talent. The cloud-based system automatically enters all the necessary details of your expenses. It simplifies your calculations, deductions, and tax filing.
7. ZOHO INVOICE:

Zoho Invoice streamlines your online billing and invoicing. With the tool, you can track your expenses, projects, timing, and other estimations. You can customize your templates to accomplish invoices. It offers a free plan for one user and an invoice for five customers.
8. PROFIT BOOKS: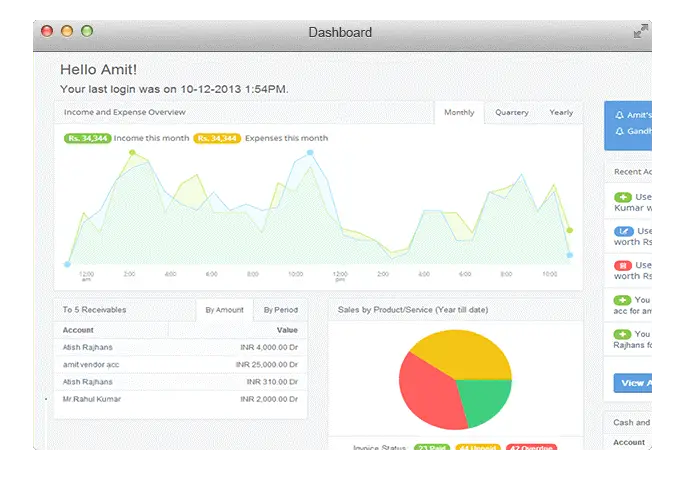 Profit Book is a cloud-based accounting platform to monitor your expenses, invoices, and finances efficiently. It helps to track your receivables and manage online payments. You can access your records remotely through your mobile. You can even file taxes and collect the detailed reports of the same.
9. SARAL:

Relyon Softech Limited gave the Saral accounting software for managing inventory and accounting transactions. It also helps in voucher entry, TDS, and financial statements. The built-in GST tool is useful to retailers, distributors, and all the other kinds of businesses. It also has pre-installed ledger and voucher template.
10. FREE AGENT: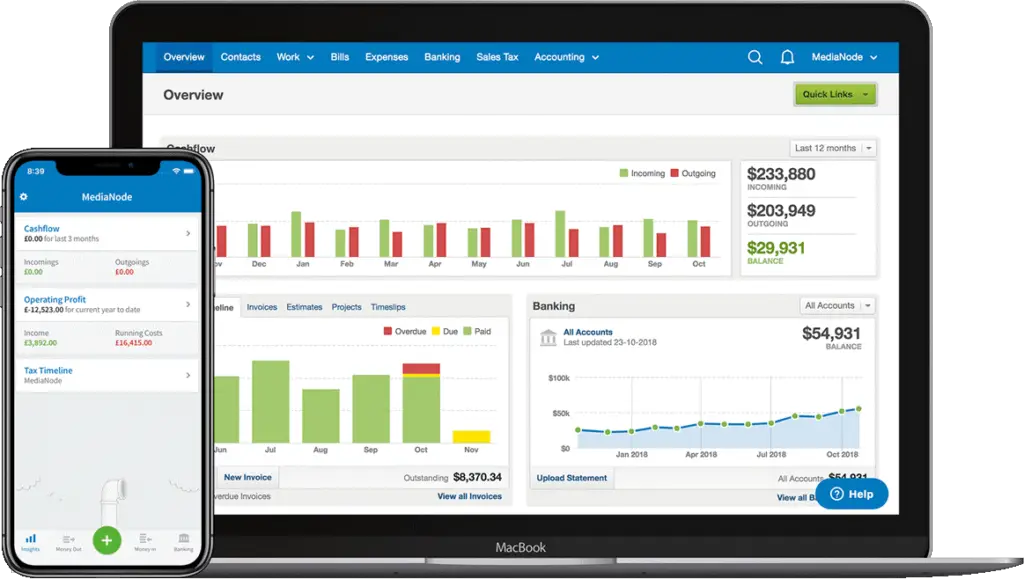 Free Agent accounting platform helps and tracks the invoices from its system. You can upload and monitor reports of your expense by a photo image of the receipt. It features built-in stopwatch to help you in time management. Through bank accounts, you can even have the transactions into this platform.