Other than the regular camera and tripod, there are additional gadgets that a photographer must-have. If you are also one of the photographers reading this, then buying the following top 10 devices will make you complete professional.
1. HOLOGRAPHIC LENS:

The Holographic camera lens produces optical effects through Nano-technology. The lens is called Trippy Clip which is a brilliant advancement and innovative method for mobile photography. This technology allows you to create color-changing photos and videos.
2. WHITE BALANCING TOOLS:

Most of the digital cameras have auto white-balance tools. QuikBalance is one such collapsible tool from Impact with 12" grey on one side and 18% grey on the other side and being neutral white as well. The filters are in two thread sizes of 77mm and 82mm.
3. iPhone TELEPHOTO LENS:

The iPhone Telephoto lens has the optimal fit for your iPhone. The lens gives a new life to your phone. Insert e lens on to your phone, and you can get the experience of a professional photographer. This tool will focus accurately on your object even without having a high-end camera. The little kit fits into your pocket well.
4. FLASHMATE RING CAMERA LIGHT BY GISTEQ:

Flashmate Ring camera light makes every shot beautiful and colorful for photographers and videographers. The Ring camera has three brightness settings, namely full, half, and quarter power. It works with flash mode, even when the camera in off position. If outside light is of low quality, then an AF-assistant will start to work by half-pressing on the shutter. This tool is a must-have for a professional photographer.
5. FLEXIBLE TRIPOD: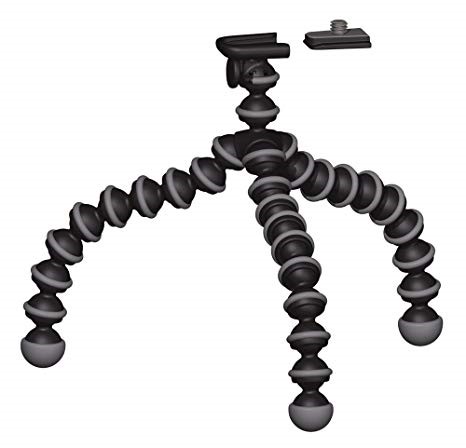 Flexible Tripod looks like a real spider that has adjustable and interchangeable feet that helps in taking shots while other tripods cannot. The light-weighing portable gadget will hold your camera on car, tree, walls, and even on rocks.
6. iON SNAP CAM:

The iON snap cam takes amazing videos and connects with your Smartphone wirelessly for instant upload. The 1.5-inch square is less than an ounce and Snap Cam is wearable onto your clothes with a clip or magnet. When starting the shoot, tap snap cam once for a photo, twice for video and thrice for a live streaming experience.
7. PETS EYE VIEW DIGITAL CAMERA:
Pets Eye View is a must-have photography gadget for those who have pets and to get updates of them. For using the camera, you must clip the camera onto your pet's collar and set the timer for 1, 5, or 15 minutes time interval for taking the shots. You can then enjoy your travel freely without worrying about your pet.
8. NOVA:

Nova is the first Bluetooth off-camera iPhone flash to achieve perfectly-lit image using your phone. The wireless flash Nova completely fits into your wallets. You have to invest a minimum amount for Nova. The free app controls temperature and brightness with 40 LEDs that are built-in behind the diffuser. Since Nova is wireless, place it anywhere and click pictures that are rich in color and depth.
9. THE 3D HERO SYSTEM: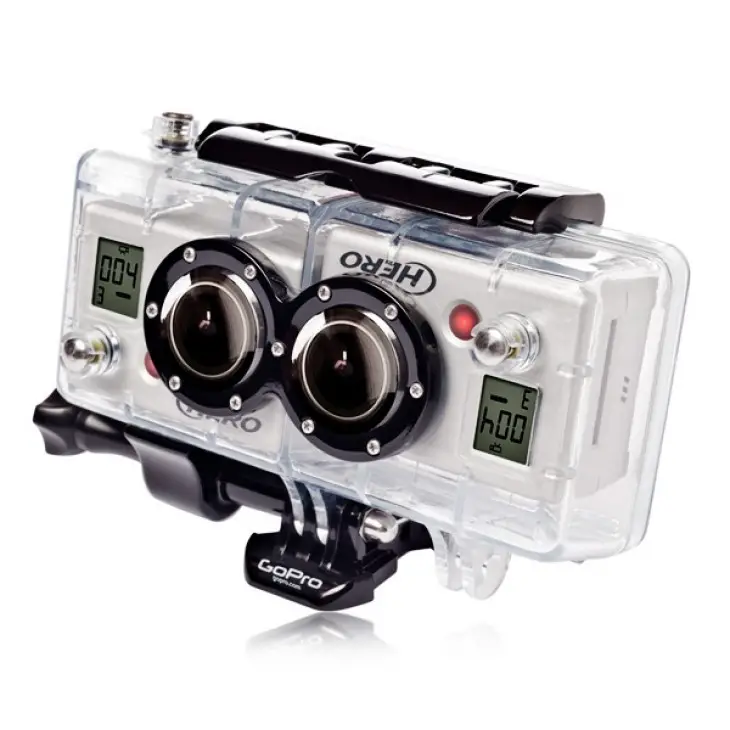 The 3D Hero System permits us to combine two cameras into one to take 3D photos and videos. While using the Hero System, both the cameras will have a perfect synchronization, so there will be no trouble for taking the media. 3D Hero System is notably easy to use.
10. EZEE CUBE:

The home-media cloud Ezee Cube saves your photos wirelessly from all the devices. It automatically removes duplicate images, but you can recover them anytime. Ezee Cube also acts as a home theater PC with audio and video hardware. The modular hub automatically syncs photos, videos, and contacts from your Android, iPhone, and tablet.