As we know that due to weather bad condition, day-to-day plenty of flights has been the drop or detain and this is the social issue which needs to be solved. Big data computing is a method to predict the future weather and to avoid flight delays. Its main aim is to sanction airline to foresee and act the delays before they happen.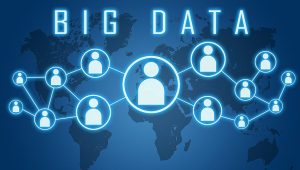 Big data is a technology, which deals with the voluminous amount of both multi-structured as well as unstructured data. It will give service to the organization, so as to harness their data and use it to identify better opportunity. This will leads to higher profits, more efficient operations, and smarter business moves. Big data is cheap in cost when it comes to storing the opulent volume of data, analyze information and make the better decision. It will help to perceive the demands of the customer, provide security to detect the information vulnerable to threats, reduce the communication gap between the organization and customer.
With the absence of big data will create the immense problem such as it is very strenuous to analyze a large amount of data, processing of data using conventional systems takes too long and will be overpriced. The foremost goal to rely on big data management system is to anticipate and deal with the delays of flight which will help to get previous decade's weather trends and patterns, this will become more accurate and is quicker. Satellite gives an appropriate result, it predicts the weather of some limited days. Big data computing method overcome this restraint of satellite system and provide the better option.
The solution for this limitation has been provided by the students from the University of Michigan, make use of data analytics to point patterns and give service to manage airlines more efficiently. They first gather the data in one place and apply the level of computing power to it, which enables them to do very highly – developed analysis of how weather and flight delays are connected. It will help to know the bad condition of the weather.
They make use of the data mining process to analyze data from the different perspective and summarize it into fruitful information. This can be used to enhance revenue, cut costs or both. It is one of the analytical tools to examine the data and allows users to analyze data from various perspective, categorize it and then summarize the relationships. Data mining is the process to find patterns from different fields in large relational databases.
They make use of classification and prediction algorithm, which will collect previous data in order to analyze it. This consists of taking away of unwanted data and relevant selection of data. It will classify data into a collection and future prediction. In the classification method, it will exhibit what will be future weather, either it will be sunny, rainy or cloudy day and what will be an alternation in wind speed, humidity etc. This will aid in taking some prevention from the climatic hazards. Following are the steps for the above operation:-
Data Cleansing
Pre-processing
Data Transfer
Data Mining
Predict the future weather using Back Propagation Algorithm
Classification