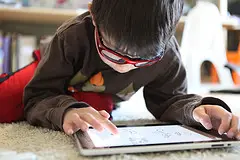 Top Trending Mobile Apps according to Gartner
The top research and advisory company in the global IT market, Gartner, Inc., had analyzed what seem to be the very essential mobile apps this year. With distinct attributes that gratifies the mobile world, applications are surely for the win.
Enhancing the user's experience through modern technology is a tough factor for the mobile app competitors. With continuous experimentation on apps to be able to captivate sales, both cell companies and providers have to create developmental attainment for a more prominent reputation and consumer patronization.
Offering better efficiency in terms of customer experience when it comes to delivering service via consumer details such as location, age, or gender, is a vital source of a trending mobile application.
Site traffic is majorly being generated by social networking apps. Transporting videos, images, emails and more in a quicker way is a progressive leap determined to give providers and users a positive collaboration or joint venture.
Another user advantage would be mobile searching app where customers' actions are allowable and are based from the search done. Ordering, online reservations, ticket vending, is what Gartner recommends app providers to do in order to permit customers to acquire quick results.
Outstanding mobile utilities are expected to grow more in the next two years. Gartner insights a couple of examples like a capability to come in to a shop and inform the owner of your presence, and the capacity to add items into your cart basically by taking a product's picture or item code in that shop.
Gartner anticipates a more affluent mobile e-commerce to develop even at a much later phase.
Context-aware apps offer better customer experience upon usage of service to foresee their necessities.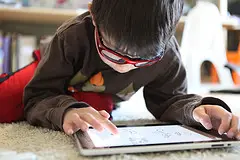 Mobile companies and manufacturers should get enhancement in terms of directories, map service, and privacy control.
Enabling apps sophistication in recognizing the customers' environment will be part of the enhancements this year.
Gartner also look forward to creating mobile instant messaging as a center of attention with providers in the likes of Skype.
Giving the users' a certainty for long-term relationships with their own clients, the providers should think about making mobile email feature becomes simpler.
The idyllic video use will be experienced through cell phones or tablets with wider screens. Gartner suppose that customers and providers will have the ability to increase mobile video usage in the future. Video sites such as YouTube should be in collaboration by phone carriers to duplicate their internet activities on their mobiles.