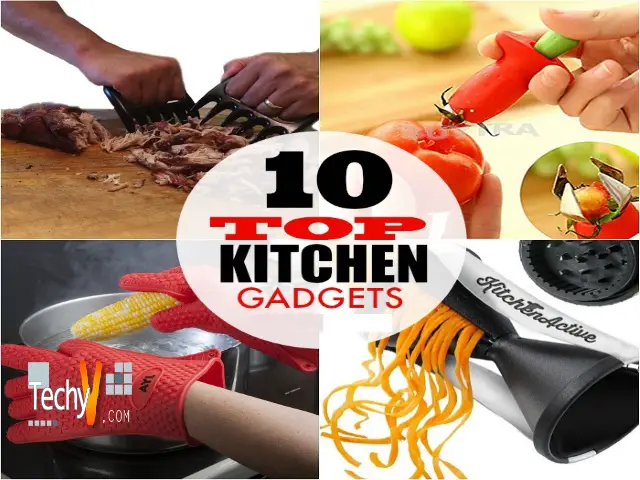 Be it a smart home or a regular one there are a few gadgets that one must-have for their kitchens. The following are techs that not only make your cooking area cozy or trendy but also ease your chores. The list goes on as the top 10 must-have kitchen tech gadgets.
1. HAMILTON BEACH OPENER:

Having a tightly-closed lid or a jar and trying it open it in the middle of your cooking is the worst thing to happen. But with the help of an automatic jar opener, things are much better. Hamilton has come up with the idea of opening a lid by pressing the buttons on top of it. The firm machine opens it within seconds by adjusting to the lid's requirement.
2. OXO CHERRY AND OLIVE PITTER:

Can you make the step of removing the seed/pit from olives and cherries first, and then consuming it? If yes, only Oxo's Good Grips cherry pitter can do it. It first locks the pit and then pushes it outside into a container quick and effective. This compact tech comes in black and red color variations.
3. CLEVER TONGS: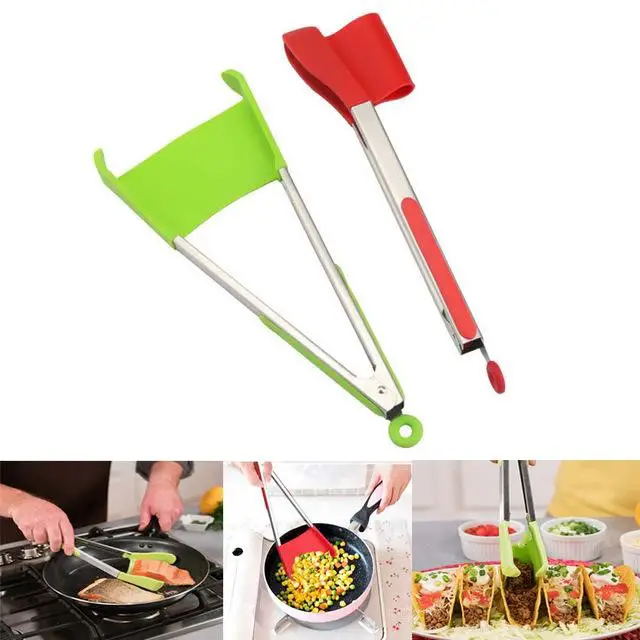 Every beginner of cooking must-have the Clever Tongs in their rooms. The tool is a two-sided broad plastic holder that will bend if you press it onto the holder section. A tong that changes like a spatula will make cooking pancakes and foods easy to fry and turnover.
4. PANCAKE BATTER DISPENSER:
The chances of having the perfect batter on your toast pan are rare. Almost everyone pours pancake mix either too less too much. But the Pancake Batter Dispenser from Chef Buddy will get the required amount for pouring onto your pan. Also, the device helps you in keeping the place tidy by anti-drip locking features to make the batter fall only onto your pan. As simple as pressing the handle, accurate level of the mix is ready.
5. TEAR FREE ONION GLASSES:

Goodbye to crying from mincing onions as Tear Free Onion Glasses is here to wipe things out. The unisex specs fit all the face shapes, and by irritating the onion enzymes, you could have onion cutting experience without crying. The glasses also have smoke-blocking feature and has a slightly-tinted portion for reducing fog effects and getting maximum clarity.
6. AUTOMATIC PAN STIRRER: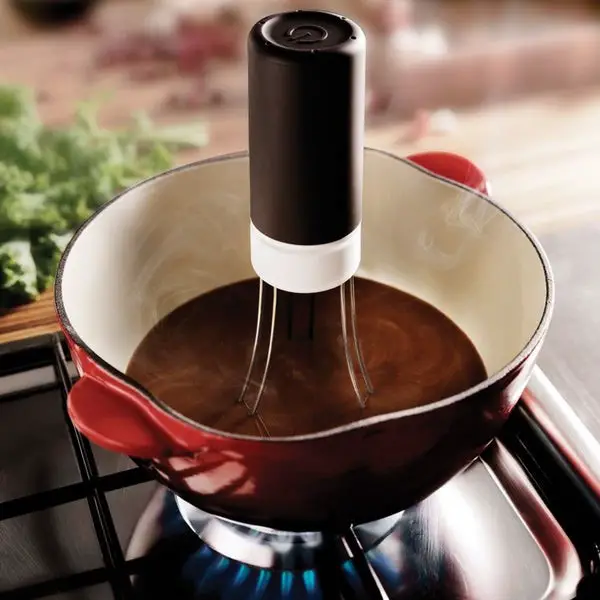 Made from polypropylene and nylon, China has come with the idea of introducing an Automatic Pan stirrer that lets you do other works while mixing things for you. From sauces to sweets, you don't have to stand hours, mixing contents continuously, as by setting the timer onto the device, the stirrer does it for you with a pain-free aim cooking.
7. SMART TOUCH CHEF AL DENTE TIMER: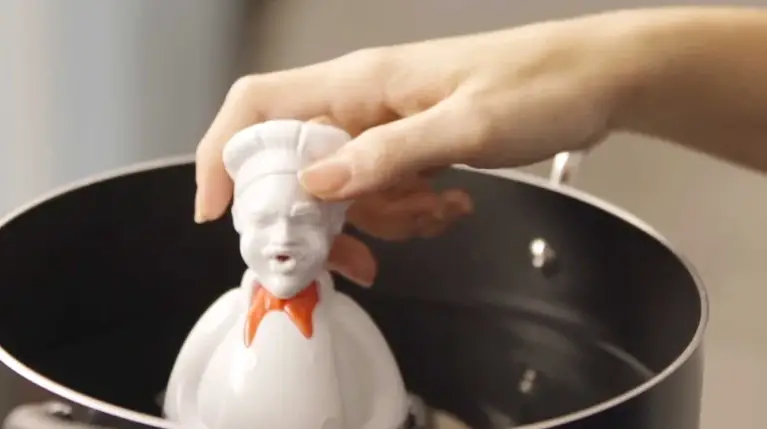 Overcooking pasta and noodles are the worst nightmares, but from now on, there is the Smart Touch Chef Al Dente, who is a white guy (timer) that can put into the boiling pasta. The chef will sing you a notification when the pasta is ready for you to finish cooking.
8. MUELLER'S PRO CHOPPER:

Dicing even seven vegetables can be made quickly by having Mueller's Pro Vegetable Chopper. By placing an onion or cheese slice over the blades, you must close the box, and that's it, you get your vegetable chopped into the container down within seconds.
9. ROLLIE EGG COOKER: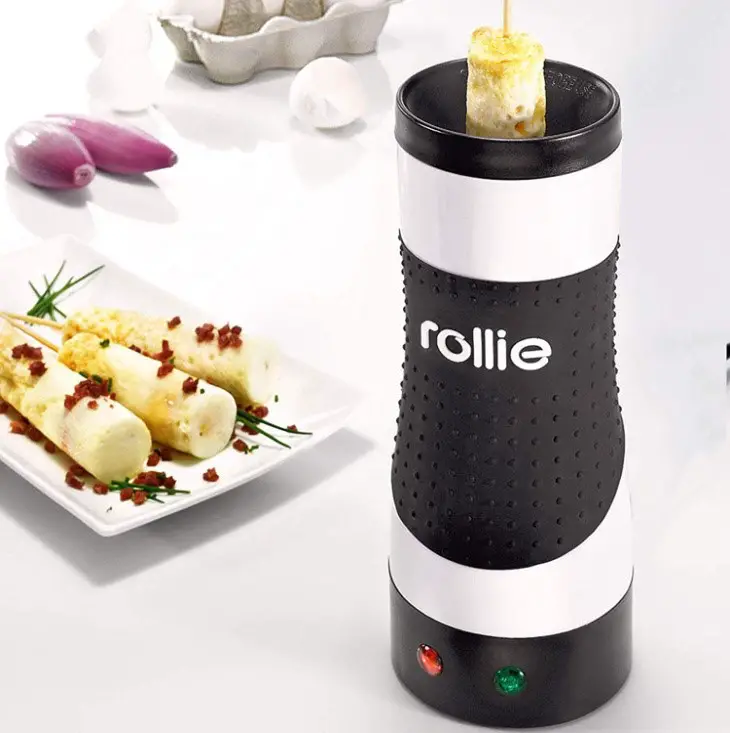 The automatic electric cooker is all set to boil your eggs. So concerning what is so special here, Roollie's Egg Cooker makes your eggs cooked for a fine breakfast or a hot short lunch by providing the dish in a cylindrical form. Just get the button on, and you have the tastiest eggs cooked with a unique shape.
10. HEAT CONDUCTING KNIFE: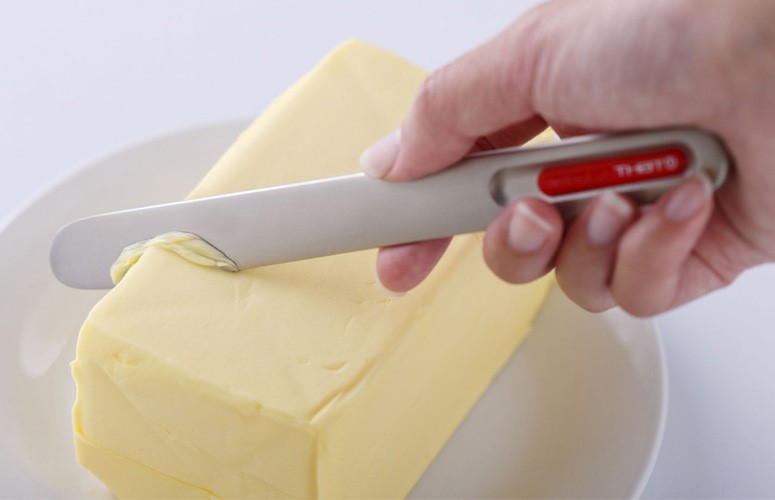 From ice-cream cakes to frozen coconut oil, the Heat Conducting Knife will pass your body heat onto its titanium body and cuts or peels the surface of the food with no time. So, any rock-hard frozen edible can now easily soften-up using this heat conduction knife from Uncommon Goods.