Free mind mapping software is available to help you in the process of mind mapping. Mind mapping software is also called concept mapping software. This tool helps you create visual diagrams. Express your ideas in the form of visual diagrams to illustrate connections between ideas. Find a hierarchy between connections using mind mapping software.
1. FreeMind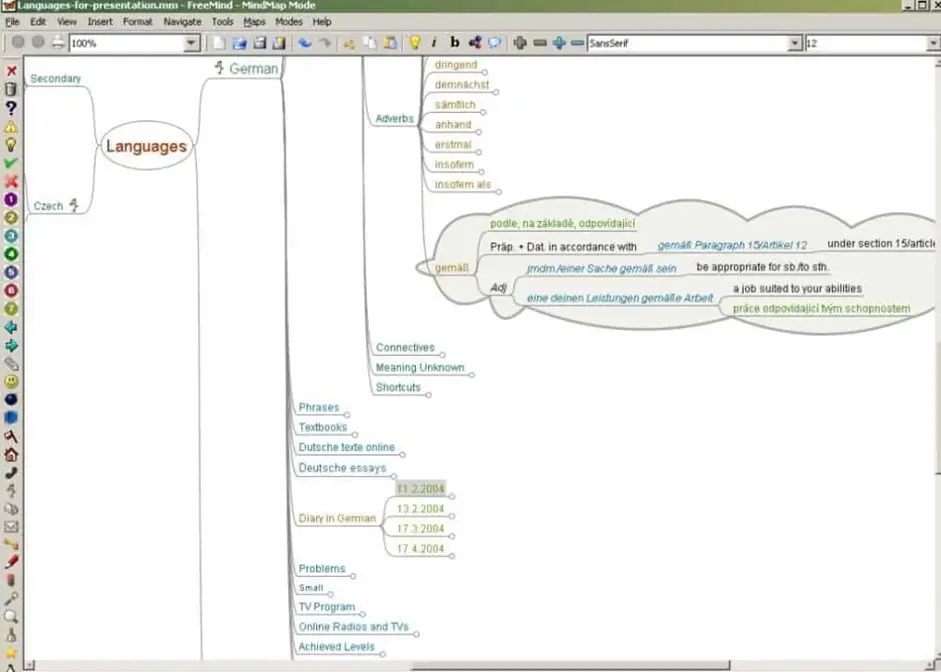 FreeMind is a mind-mapping software. Think about issues and make connections between them using such mind mapping software. This software uses Java and contains links to create mind maps meaningful. Write your ideas in various font sizes and font styles. A vast number of tools are available to help you in the mind mapping process. You can even add annotations and notes to your mind map. Add and remove items from your mind map easily.
2. Edraw Mind Map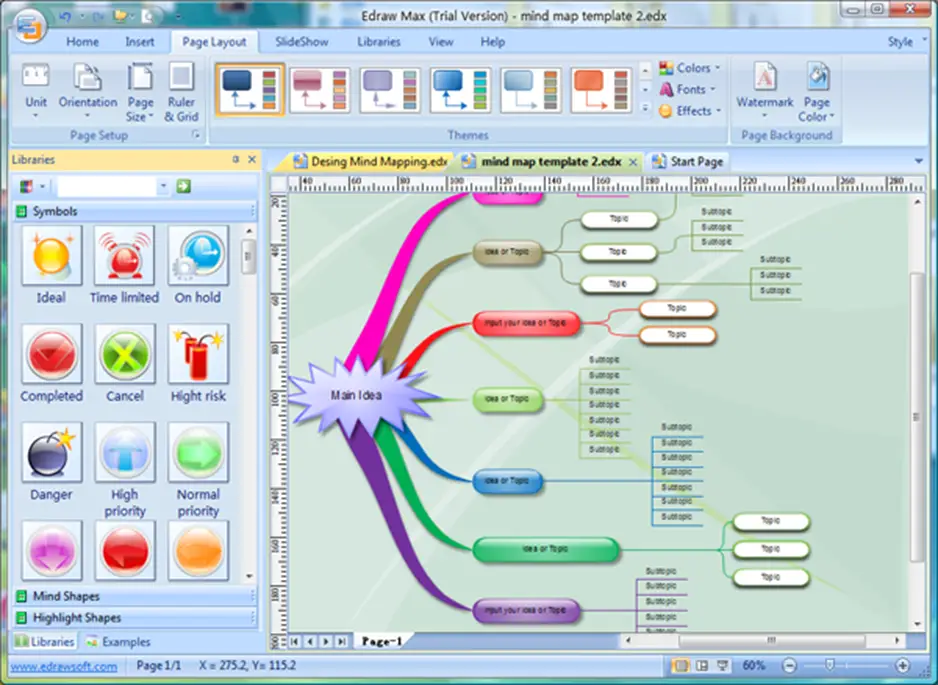 Edraw is a free mind mapping software that will help brainstorm your ideas and help in planning projects. This software is available on multiple platforms like Windows and MAC operating systems. It is also available on mobile phones and has an online version too. The mind map community of this software provides you with knowledge, and you can share yours too. Explore works from others and gain more ideas; this software provides you with a secure cloud service to protect your files. Upload your documents and organize them for better file sharing. It makes collaboration with others easy. Choose from 12 different mind map structures and 33 themes.
3. Docear

Docear is a mind map software that makes annotating easy. Search and filter function is available in this software to help you find the details you are looking for in big mind maps. Formatting options are available too. Multi-language support provides you with the opportunity to clarify doubt on using this software. Collaborate with this software in real-time to expand your mind map. Synchronize this software with other devices. Highlight text using PDF annotation feature. You can make bookmarks and add comments too.
4. VUE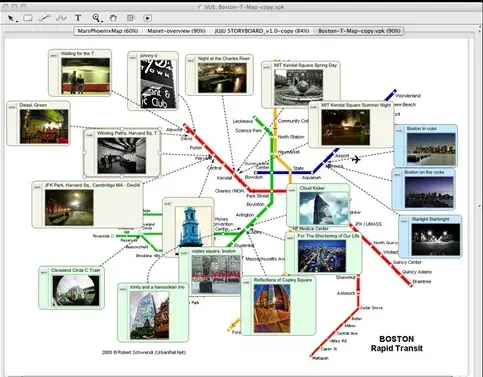 VUE is a mind map software that enhances pathways in mind mapping. Presentation tools are available in large numbers to aid you in the mind mapping process. Visualize our ideas better using this mind map software. Semantic mapping tools make the mind-mapping process easier. Dynamic content mapping options are present. Searching for details and using the resources in this software is easy. Publish your mind maps using this software. This software is useful for students, writers, and managers as map relationships are available. Interactive zoom options are available to view your mind map in detail.
5. Freeplane

Freeplaneis free software that helps in mind mapping. This application makes sharing information more comfortable and helps you to get all your school and office work done. Position the nodes of your mind map freely to make mind mapping easy. Mind maps can include calculation formulas and hyperlinks too. Classify content to keep it in an organized structure. Present mind maps in PowerPoint format. Get tutorials online on how to use this software.
6. Coggle

Coggle is a free mind map software that allows you to work with your friends and colleagues at the same time to create mind maps. Look at the changes in your diagram and make copies of your mind map. Go back to the previous diagram as you can save every change in this software. You can drag-and-drop images from desktop to your mind map. Add many images and text labels to your mind map. Annotate parts of your map and join branches to make your diagram flexible. You can even create loops to show process flow and make your diagram powerful using this software.
7. Xmind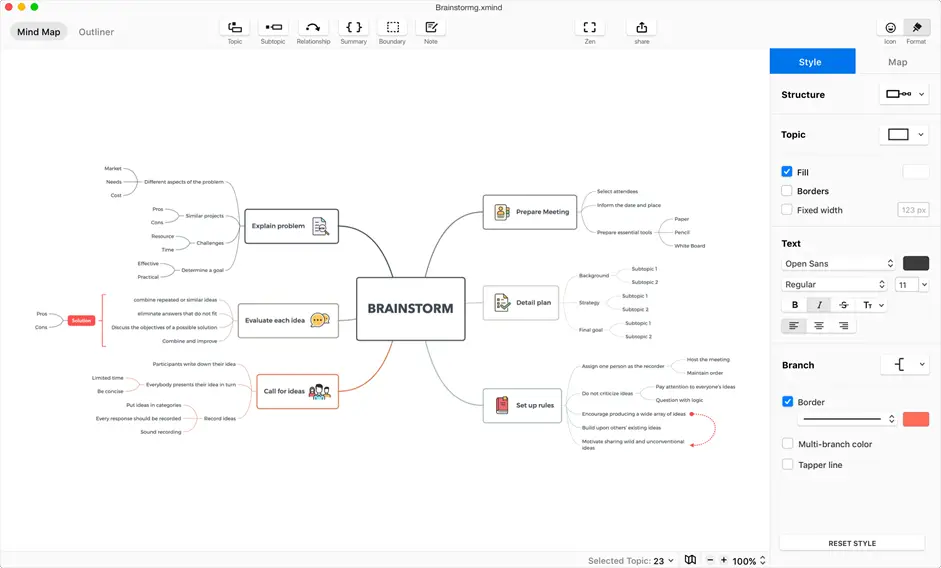 XMind is a mind mapping tool that generates your ideas in the form of mind maps. The image exporting feature in this software is enhanced so that you can export all sheets simultaneously. Zen mode in this software allows you to concentrate on one mind map and accomplish your work. Various types of mind maps like fishbone charts, brace maps, timelines, and many more are available n this software. Different branch shapes are available to make your mind maps exciting and understandable. Import and export anything easily using this software.
8. WiseMapping
WiseMapping is a mind map software that you can use for free. Share your mind maps with your friends. Embed your diagram on any webpage. Import and export diagrams are easily using this software. Use this software internally in your school. Recall ideas and details using mind maps. You can download this software on your server and install it to maintain security. You can make backups using this software.
9. Mind42
Mind42 is a mind map software that you can use in the browser to form structured diagrams. You can organize information and visualize it using this software. Create mind maps in private and share your diagrams with others using this software. View the mind map that others share in this platform to get more ideas. Brainstorm your ideas using Mind42.
10. 3D Topicscape

3D Topicscape is a free mind mapping tool that helps visualize all details when putting together. Link any topics together and move around this 3D mind map software. Zoom into any topic to know more about it and re-organize your concepts. Search through various titles and filter tags. Add comments and choose between 2D and 3D maps. Import and export data easily using this software.